'90 Day Fiancé': Avery Warner and Ash Naeck Say Goodbye and Worry About Their Future In New Sneak Peek
Avery Warner and Ash Naeck have had a rocky relationship so far on TLC's 90 Day Fiancé: Before the 90 Days. 29-year-old Avery, a single mom of two and influencer from Seattle, WA, was excited to meet her boyfriend of nine months—38-year-old life and dating coach Ash, a divorced dad of one living in Australia—at last.
But when Avery and Ash finally got together, it wasn't exactly smooth sailing. Avery worried that her boyfriend's occupation made him a "smooth talker," while Ash didn't appreciate Avery's criticism about his dating seminar and his beliefs on gender roles.
The 90 Day Fiancé couple also had trust issues due to Ash's dishonesty about his divorce—which was a year prior, not a decade as he'd claimed—and his ex-wife's true feelings about their young son, Taj, potentially moving to the U.S.
In a new sneak peek from E! News of the upcoming May 24 episode of 90 Day Fiancé: Before the 90 Days, "Hard Habit to Break," Avery and Ash said goodbye at the airport as Avery headed back to the U.S. While Ash seemed excited about the couple's future, Avery didn't seem sure they would ultimately make it.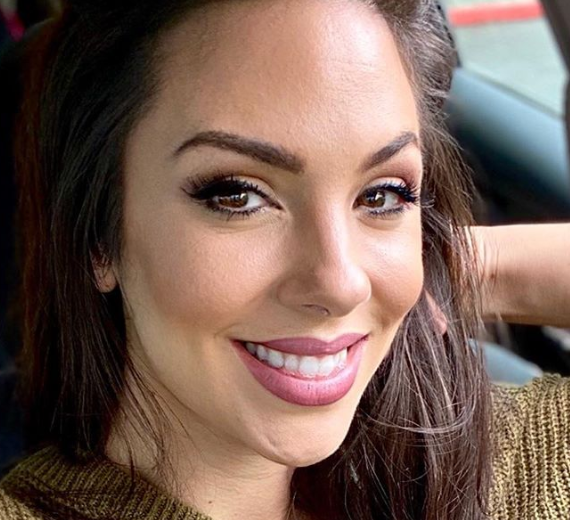 RELATED: '90 Day Fiancé': Avery Warner Confronts Ash Naeck About 2 Major Lies On New Episode
Avery admitted she was worried about her future with Ash
In a sneak peek of 90 Day Fiancé: Before the 90 Days, Ash and Avery shared a tearful, emotional goodbye at the airport as Avery got ready to board her flight for the U.S.
"I'm going to miss you," Avery told her boyfriend, looking apprehensive as they wandered through the airport.
"I'm going to miss you too, baby," Ash told Avery. "I'm going to really miss you."
Avery told TLC producers that she worried Ash wasn't ready for just how much effort it would take to keep their relationship going. The couple originally planned to apply for a K-1 visa, but Ash's ex-wife's fears about their son moving to the U.S. had radically shifted those plans.
"I have so much love for him, but he has his son here, and it does kind of worry me in the back of my head that he doesn't even realize how hard it's going to be moving forward for us," Avery admitted.
Ash said he didn't want to wait nine more months to see Avery again
Ash sat down with his American girlfriend to check in with her about how she was feeling after the visit.
"How you feeling, baby?" he asked Avery.
Avery's eyes filled with tears as she wondered aloud how they could work through all the hurdles standing in their way. "It's hard when you think about it, because obviously you have a lot of hoops you have to jump through before you're able to come to me," the 90 Day Fiancé star said. "I just don't know how long it's gonna take. That's the scary part."
"Yeah," Ash agreed. "I don't want to wait nine months to see you again."
Still, he promised Avery that he took their relationship seriously and that he would do what he had to to make it work. "That's my priority now. To get my Australian passport, which will make it even easier to come to you," the 90 Day Fiancé star said.
The '90 Day Fiancé' stars shared an emotional goodbye as they prepared to part
While Avery had often wondered if Ash was as committed to their relationship as she was, he assured her that he was equally devoted.
"I'm not taking this lightly, and I think you know that," he promised, while Avery still looked unsure and nervous about the future.
For his part, Ash told TLC producers that Avery's upcoming departure made him reflect on just how much he cared about her. "I look at Avery and I think, 'Wow, I've just really connected with this woman, and now I have to let her go,'" the 90 Day Fiancé star said.
While the future was uncertain, Avery and Ash took a moment to share their true feelings for each other. "I love you," Avery said sadly.
"I love you, sweetheart," Ash replied as the couple prepared to head to different sides of the world.