'90 Day Fiancé': Avery Warner Confronts Ash Naeck About 2 Major Lies On New Episode
When Avery Warner, a 32-year-old Seattle mom of two, introduced 38-year-old dating coach Ash Naeck—who currently lives in Australia—as her long-distance love on TLC's 90 Day Fiancé: Before the 90 Days, fans were immediately skeptical.
After all, Ash makes his living helping women find Mr. Right as a relationship coach. Didn't it make sense that he might easily be able to fool anyone with his smooth-talking and "perfect" persona?
Many of Avery's initial worries about Ash seemed to ultimately come true as the season went on. Ash responded harshly to Avery's criticism of his relationship seminar, and it seemed like some of the things he'd told her at first were too good to be true.
On the May 17 episode of 90 Day Fiancé: Before the 90 Days, "The Pleasure Principle," Avery finally confronted Ash about his dishonesty. After meeting Ash's son and ex-wife, she had a few questions about why the stories her boyfriend had told her didn't line up.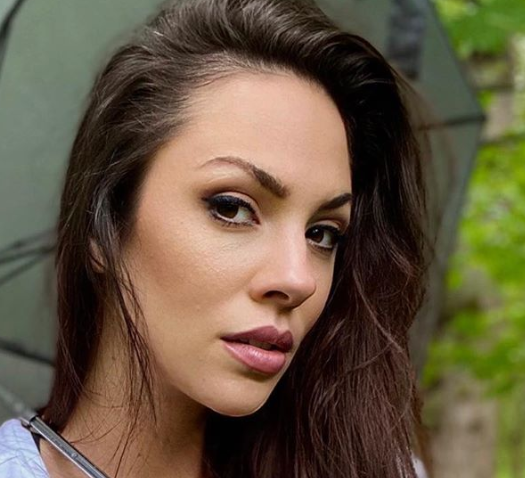 Avery called Ash out for downplaying his ex-wife's worries about moving
Ash's ex-wife, Sian, and young son, Taj, were frequent topics of conversation when Avery and Ash started to plan their potential future together. Avery and Ash wanted to combine their families and live in the U.S. And while Ash claimed that his ex had come to terms with the idea, Sian insisted that that wasn't the case at all.
After spending time with Ash's son, Avery met Sian for a glass of wine—sans Ash. There, Sian revealed the truth about how she felt about Taj's potential move to the U.S. "Meeting Sian shed some light on some of the concerns that I've had from the beginning," Avery confessed.
Meanwhile, Ash was more than a little worried about what might have gone down between Avery and his ex-wife the night before. "I don't know what was talked about in the conversation between Avery and Sian," he told 90 Day Fiancé producers. "It is a scary thought."
Avery wanted to know why Ash had claimed that Sian was accepting of the circumstances, when she actually seemed to be anything but. "I remember when I was talking to you about the situation, you kind of played it down, like everything was fine," Avery began. "But when I talked to her, she was genuinely upset about the situation."
Avery's boyfriend looked uncomfortable as he admitted that he might have downplayed Sian's feelings. He said it was because he wanted to "look at the positive" instead of harboring negativity.
"There's a difference between creating negativity and being real with reality," Avery responded. She asked Ash to be more honest with her in the future. "Really let me understand what the situation is."
Ash insisted that he hadn't been purposely dishonest with Avery
As for Ash, he didn't think he'd lied to Avery about Sian's feelings. Instead, he claimed that Sian had "changed her mind over time."
"Maybe that information was lost," the 90 Day Fiancé star admitted. "And I take full responsibility for that."
While Avery lamented that they wouldn't be able to combine their families as they'd planned, the single mom did have a recommendation to offer Ash about their future. "I do want to be close to you, but at the age that Taj is at right now, maybe it's not the best thing to come there permanently yet," she said.
Instead, the 90 Day Fiancé star recommended that she and Ash spend three months each year together in the U.S. The rest of the time, Ash could remain in Australia for Taj, and Avery would come out to visit for short stints until Taj was older and would understand what was going on.
Ash and Avery remained calm throughout their discussion, but it was clear that Avery's wasn't happy with Ash's evasiveness. "I really do wish that Ash was honest with me from the beginning about how Sian was feeling," she said.
The '90 Day Fiancé' couple also discussed Ash's dishonesty about his divorce
With that matter settled, there was one more issue to cover. While Ash had previously claimed his divorce was finalized almost a decade beforehand, Sian revealed to Avery that that was far from the case.
"Sian said you guys only divorced a year ago," Avery probed, wondering why Ash hadn't been truthful with her about something so important.
Caught like a deer in headlights, Ash hemmed and hawed as he wondered what to say. Finally, he said simply, "Yeah, I did tell you we divorced a while ago."
By way of explanation, Ash said that they both knew it was over long ago. They simply hadn't headed to the courthouse to go through with the legal process.
"I think because of the fact that when you share that information, I think people can perceive it as, 'Well, are you guys trying to work it out?'" the 90 Day Fiancé star told his American girlfriend. "And we were not trying to work out anything. We just never got around to doing it."
Avery responded calmly, saying she believed him—especially because Sian had offered the same explanation for the delay in their divorce. Still, she wasn't happy about Ash's dishonesty. "I don't want you to fear the outcome anymore," she said, to which he agreed.
After a trip full of arguments and difficult communication, Avery told TLC producers it was the first "constructive conversation" she and Ash had had thus far about a tough subject. Despite his dishonesty, she thought it had actually brought them closer together as a couple.
"It definitely makes me love him more as a person," Avery said, "knowing that he is somebody I can grow with and work with in a relationship."