'90 Day Fiancé': Avery Worries That Relationship Coach Ash Is a Liar and Player With Some Shady Secrets
On the premiere episode of TLC's 90 Day Fiancé: Before the 90 Days Season 4, a new cast of long-distance couples tried their hand at international love before applying for a spousal visa. Some cast members were convinced they'd finally found their soulmates, while others had a reservation or two.
For 32-year-old Avery Warner, from Seattle, Washington, a single mom of two, falling in love with 38-year-old Ash Naeck online involved a little bit of both.
Ash, who now lives in Melbourne, Australia, but originally hails from Mauritius, made his way into Avery's heart after he saw some of her food and wellness pictures on Instagram. But on "Love Can't Wait," the season premiere of 90 Day Fiancé: Before the 90 Days, Avery revealed that the couple's relationship had been nothing short of tumultuous, including several breakups and some major red flags.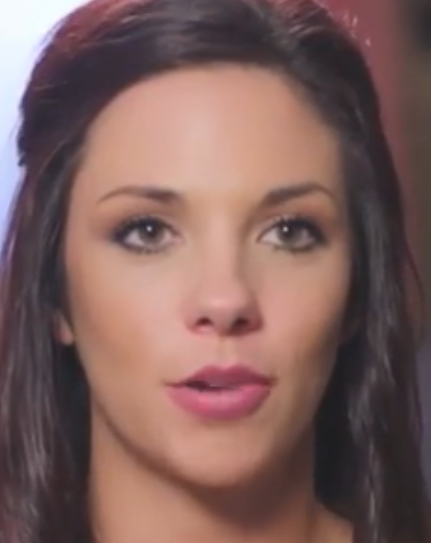 Avery had an instant connection with her boyfriend on social media
On the Season 4 premiere, Avery introduced herself as a dental assistant and health and wellness lover who practices yoga and likes to share her healthy, cannabis-infused recipes on social media. The mom of two went through a devastating breakup after having her second child and hastily left her child's father to move back to Washington on her own "with nothing."
"I was in a really dark place," Avery revealed on the season premiere. That's when she met Ash, who slid into her DMs after spotting some of her recipes and fresh dishes on Instagram.
Avery said she and Ash had an "instant connection" and immediately fell in love. But the single mom worried that her infatuation with Ash might be driven by his smooth-talking skills, honed in his job as an online relationship coach for single women.
"The biggest thing that really kind of concerns me about Ash is his job," the 90 Day Fiancé star admitted. "Ash is a relationship coach, and he helps women find Mr. Right. So sometimes I wonder, maybe I fell in love with him because he does know all the right things to say.
The single mom planned to see if Ash was the real deal in Australia
To see if Ash was being genuine, Avery said there was only one thing to do: visit him in person. She planned to stay with Ash for two and a half weeks in his home country to see if their relationship was the real deal.
But Avery's close friend Jen and Jen's boyfriend Josh told her they were worried about Ash's sincerity.
After all, the 90 Day Fiancé star had broken it off with her online love several times in just a few months of dating because she'd seen him talking to other women "at all hours of the day and night." He claimed they were just clients, but Avery wasn't convinced. She confessed she had major "trust issues" with her Australian boyfriend and wondered if he was just a player who knew how to use the right words at exactly the right time.
"Do you feel like he knows the right thing to say to you?" Jen asked Avery.
"All the time," Avery admitted.
Ash concealed part of his past and displayed shady online behavior
Ash and Avery's trust issues didn't end there. The relationship coach and online entrepreneur also seemed to have a shady financial history.
When Avery asked Ash to visit her in Washington state, he finally revealed he couldn't get a visa because of his financial problems. "He kept giving me certain excuses," the 90 Day Fiancé: Before the 90 Days star told Jen and Josh. "He was like, 'I didn't want to tell you this because I didn't want to stir the pot, but because I had a bankruptcy in my past, my visa was getting denied.'"
The mom of two worried that that wasn't all Ash was hiding. "It made me think, is there something else?" she said.
What's more, Avery broke things off with Ash once after she checked his social media and saw he'd changed his relationship status on Facebook to "single" without warning her. Since the couple was in "total bliss" at the time, according to Avery, she didn't understand why he'd deleted all traces from her, including photos, from his Facebook and Instagram.
"I thought maybe he was getting messages from other women, and he just didn't want them to know that I was his girlfriend," she said. And while Avery "chose to believe" his story that he was hacked on social media, she was still afraid of getting burned when she arrived in Australia.