'90 Day Fiancé': Babygirl Lisa Comes for Big Ed on Instagram
90 Day Fiancé stars have been known to get into spats with each other from time to time. It's been a while since the last big blowout between Laura Jallali and Evelin Villegas and Corey Rathgeber, so it seems the time was ripe for a new feud. This time, it's "Babygirl" Lisa Hamme and "Big" Ed. Ed made a comment on Instagram recently that had some fans raising eyebrows. Ed declared himself the most authentic reality television star in the franchise's history, and Babygirl Lisa was not having it. Here's what went down.
Big Ed suggests he's one of the most authentic '90 Day Fiancé' stars
90 Day Fiancé star Big Ed has been facing a lot of criticism from fans of the show following some of his interactions with Rose. Notably, fans have called out Ed for criticizing Rose by asking her to shave her legs, despite his own disheveled daily appearance on the show.
Additionally, some fans have felt as if Big Ed has been insensitive to Rose's living situation and level of poverty. When he visited Rose and her family at their home, he seemed consistently shocked by the state of their home. And he did little to mask it, often mentioning it to them or bringing it up while they were in earshot. 
Despite this criticism, Big Ed also has his diehard fans. Now, he's suggesting that he's one of the most authentic stars on the show following all the hate he's received.
A fan wrote to Big Ed on Instagram, "Kudos to you Ed. Some of these people are so damn mean and ignorant."
Big Ed replied, "I know I get a kick out of this it's so funny. Do you wanna hear something even more funny all the haters out there made me the most authentic reality star on 90 Day Fiancé history, look it up online. God bless everybody happy Easter I have to go make some videos. All my loves."
Babygirl Lisa Hamme comes for Big Ed
Once fellow 90 Day Fiancé star Babygirl Lisa caught wind of Big Ed's claim, she was not happy. She took to Instagram to try and deflate Ed's ego somewhat.
She wrote, "Ok BGL going go on soapbox for a hot a** minute @thisisbiged your statement is really a myth because the real MVPs are the fans any 90day production is truly a team effort to entertain fans so I'm sure from what I'm reading ppl are definitely seeing it's a team effort to create an record shows and production team made you an all the way we are seen on television so I see where you lost your way Ed no one is an instant celebrity because we appeared on a television show let's try an stay grounded because past present and future cast are a team it's not any singular person to be as you say realest Ed ok [sic]."
Babygirl Lisa later revealed that Ed has blocked her on Instagram following her reply to his comment.
'90 Day Fiancé' fans react to the spat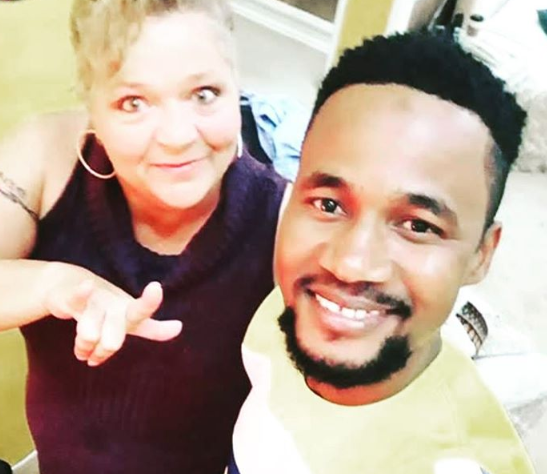 90 Day Fiancé fans have had varying reactions to Ed's comments and Lisa's reply. One Instagram commenter said, "I shudder to imagine desperate fans slipping into Ed's DMs making him think he's the star of the show. He's number one for repulsiveness."
Another wrote, "Why do you dislike big E, he's got a huge heart and he's a kind man." Lisa and Ed are both divisive cast members, so it's no surprise that fans are having varying reactions to the feud.