'90 Day Fiancé': Babygirl Lisa Hamme Called Big Ed a Pervert In Leaked Footage
'90 Day Fiancé' stars Big Ed and Babygirl Lisa Hamme got into it big time during the tell-all footage, and apparently Hamme thinks Ed is a pervert.
90 Day Fiancé stars Babygirl Lisa Hamme and Big Ed are two of the latest season's most controversial figures. Both have faced criticism from fans. Hamme for her behavior in Nigeria and her use of racial and homophobic slurs, and Ed for how he treated Rose, as well as his behavior towards minors on Instagram. And while Hamme has criticized him in the past, it seems she doubled down during their time together on the tell-all episode. 
Lisa Hamme has come for Big Ed before 
This isn't the first time Babygirl Lisa Hamme has come for Big Ed. In fact, the 90 Day Fiancé star lashed out at him following his claim that he's the most authentic star on his season of the show. 
It all started when a fan of Big Ed's pointed out how he's doing a great job handling all of his haters. He replied, "I know I get a kick out of this it's so funny. Do you wanna hear something even more funny all the haters out there made me the most authentic reality star in 90 Day Fiancé history, look it up online. God bless everybody happy Easter I have to go make some videos. All my loves." 
Babygirl Lisa Hamme was not happy with what he had to say. In fact, she thought he was being a little too self-centered. Hamme wrote a lengthy callout for her co-star. 
Hamme wrote, "Ok BGL going go on soapbox for a hot a** minute @thisisbiged your statement is really a myth because the real MVPs are the fans any 90day production is truly a team effort to entertain fans so I'm sure from what I'm reading ppl are definitely seeing it's a team effort to create an record shows and production team made you an all the way we are seen on television so I see where you lost your way Ed no one is an instant celebrity because we appeared on a television show let's try an stay grounded because past present and future cast are a team it's not any singular person to be as you say realest Ed ok [sic]."
'90 Day Fiancé' fans concerned over Big Ed live videos with minors
Meanwhile, some 90 Day Fiancé fans have noticed that many of the people reaching out to Big Ed on Instagram are minors. And they're troubled to see Big Ed going live with these minors on his Instagram account. 
Some have pointed out that the way the star converses with minors feels inappropriate. As reported by Daily Soap Dish, Ed asked an underage girl on his Instagram live if she had a "friends with benefits." 
Big Ed has also been live with "Daddy Long Neck," a young man who discussed having videos on Porn Hub with Big Ed. Shortly after the call, Ed went live with a nine-year-old. Some fans pointed out how inappropriate it was for Ed to go live with a minor following a conversation about porn. 
Others noted that Ed should not be discussing porn on his lives, given that he knows children watch them, and how frequently Ed interacts with those children. 
Lisa Hamme called Big Ed a pervert in leaked footage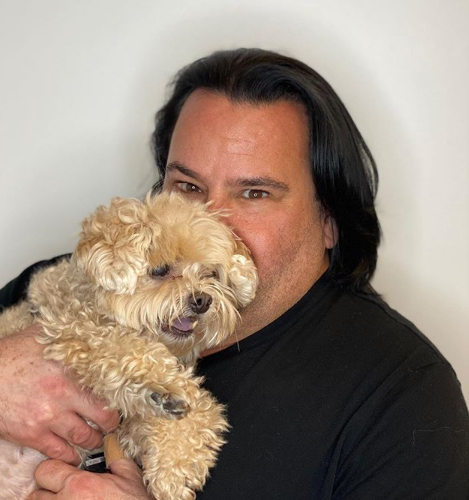 Now, it seems as if Babygirl Lisa Hamme is feeling a little put off by Big Ed's behavior as well. Leaked footage of the unedited tell-all features Hamme calling him a pervert. 
Ed and Lisa Hamme got into a big fight in the unedited footage. He told Hamme that he thinks she treats Usman Umar like a slave. As the two began to argue, Hamme erupted, saying, "You're gonna let this f*cking pervert whose got charges — charges for sexual harassment and sexual grooming — you're gonna let this idiot come at me with the f*cking charges he's got? Okay, this f*cking pervert has been grooming women. The women are coming out of the woodwork because Ed has molested them, he's groomed them. And god only knows what the f*ck else he did to them!"
Hamme's outburst comes not only on the wake of Ed's behavior on Instagram, but also following accusations of sexual assault from Tik Tok user Lordakeet.