'90 Day Fiancé': Babygirl Lisa Hamme Calls Usman Umar 'Local Talent' In Huge Fight
Usman Umar and Babygirl Lisa Hamme sparked controversy almost immediately on TLC's 90 Day Fiancé: Before the 90 Days.
After meeting online, 30-year-old Usman (who goes by the name "Sojaboy" in his Nigerian rap career) and 52-year-old Lisa (a hospice care worker and single mom from York, Pennsylvania) decided to get married and apply for the K-1 visa so Usman could join Lisa in the U.S.
90 Day Fiancé fans were surprised by the couple's age difference, as well as Lisa's controlling nature. What's more, cheating rumors have plagued the pair from the very beginning.
On the May 17 episode of 90 Day Fiancé: Before the 90 Days, "The Pleasure Principle," Lisa and Usman stayed true to their tumultuous roots with a bitter fight during date night. After confronting Usman about potential cheating, Lisa had a few choice words for her younger fiancé—and he repaid her in kind.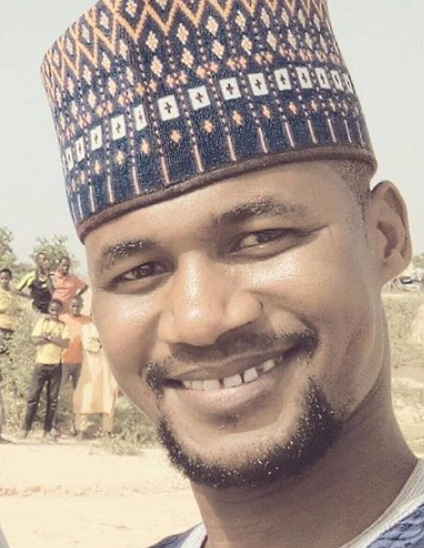 Lisa confronted Usman about his messages to another woman
A few days before their scheduled wedding in Nigeria, Lisa and Usman headed out for a dinner date in Usman's home country. But the soon-to-be-newlyweds certainly weren't all about the romance on their last night together before Usman's family was expected to arrive.
According to Monsters and Critics, Lisa whipped out her phone and confronted Usman with messages she'd found between him and a Nigerian woman earlier that day. In the messages, she claimed they even told each other "I love you" and called one another "baby" and other terms of endearment.
Usman insisted the mystery woman was just a friend, but Lisa cut off her fiancé and lectured him. "I'm older than you," the 90 Day Fiancé star snapped, her eyes narrowing. "I've played this game a lot longer than you. I'll play a lot harder than you, and I always f***ing win."
"I have to talk," a stone-faced Usman insisted, trying to take the reins back in the situation.
"No!" Lisa exclaimed. "You're not gonna speak. You either block them and clean up that page tonight, or we're not getting married."
Usman told Lisa he was 'doing her a favor' by marrying her
Usman stayed stone-cold and kept his poker face on as he tried to remind Lisa who was boss.
"I did not bring you here for you to just be shouting at me," he said quietly, with more than a hint of anger in his voice. "Do you not understand that I've been doing a favor to you to get married to you?"
Lisa seemed taken aback by Usman's insult. "Really?" the 90 Day Fiancé star scoffed. "I don't want to get married to you, then. I've got 50 f***ing men in the states right now that I could marry."
But the rapper stayed confident. He shot back, "They're not like me."
Lisa insulted her fiancé's rap career in response
But Lisa wasn't about to go down without a fight. The 90 Day Fiancé star clearly wanted to prove that she could use the same biting words to cut her fiancé down as much as he had. As Usman and Lisa's fight continued, it got even more heated.
She took a low blow at Usman's rap career in Nigeria, snapping: "You know what? You're not a big star. You're f***ing local talent."
"Is that what you're thinking?" he asked sarcastically. While he feigned indifference, he was clearly at least a little bothered by the remark.
His fiancée stood up and prepared to leave the table, gathering her things as she shouted, "You're a f***ing liar to me. I'm done."
"Sit down," Usman demanded, but Lisa refused.
"F*** you and the little boat you got," Lisa yelled as she left, seemingly for good. "Good luck to you in your life."
As she stormed off, the 90 Day Fiancé star said she couldn't believe Usman had felt free to speak to her this way. "Who in the f*** does he think he is?" Lisa muttered as she stalked away from the fight.