'90 Day Fiancé': 'Babygirl' Lisa Hamme Opens Up About the 'Tests' She Put Usman Umar Through To Find Out If He Was a Playboy
"Babygirl" Lisa Hamme and her Nigerian love, Usman Umar ("Sojaboy"), quickly became one of the most talked-about couples on TLC's 90 Day Fiancé: Before the 90 Days. From their 20-year age difference to their very different cultural backgrounds, Lisa's seething jealousy, and Usman's budding hip hop career, the pair seemed strangely matched from the beginning.
In a recent exclusive interview with reality TV YouTuber Katie Joy from Without a Crystal Ball, the 90 Day Fiancé star opened up about how her surprising relationship with Usman began—including what she initially thought of him, what tests she put him through, and how the couple met.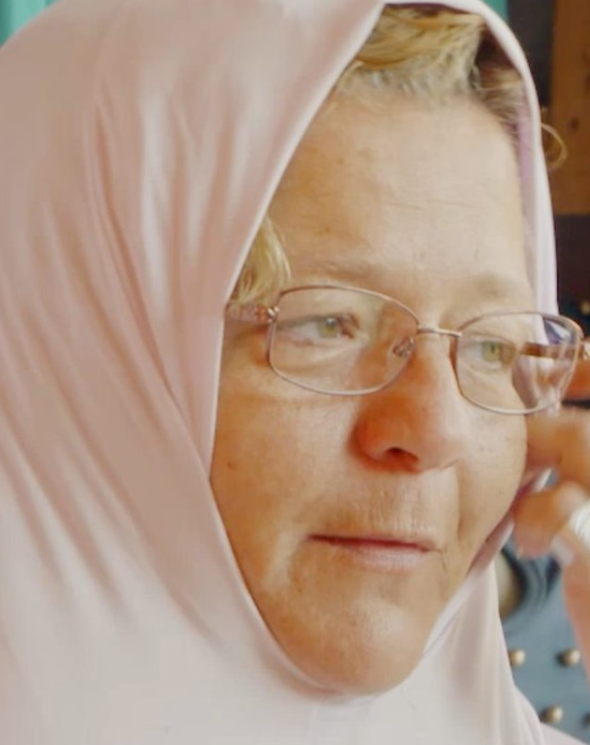 Lisa revealed that she met Usman through a mutual friend from the UK
Lisa, 52, revealed to Katie Joy that she met Usman, 31, online through a mutual friend in the UK. The hospice care worker from York, Pennsylvania, started texting with Usman, but claims she didn't take him seriously at first. In fact, Lisa says she thought Usman was a "yahoo boy"—a Nigerian scammer/playboy who was just looking for a woman to bring him to the U.S.—at first.
The 90 Day Fiancé star said in the interview, "We met online. We met through a mutual friend out of the UK. I knew her, she knew him, and he was looking for a female companion. And I just knew her reputation, I'm like, uh, I don't know about this…but send him through my filtered messaging, and I'll see what it's about."
Lisa also alleged that, contrary to popular belief, Usman was far more aggressive in chasing her than she was towards him. What's more, she knew the relationship seemed unrealistic due to their massive age difference, but she said she gave him a chance anyway.
"I was 49 and Usman was 29 when we first met," Lisa told Katie Joy. "And when we first met, I'll be honest with you…I honestly thought, oh, great, another yahoo boy out of Nigeria that's going to harass me to no end. And I gave him the benefit of the doubt because I don't like that stigma."
She claimed their relationship was platonic at first
Lisa told Katie Joy that she expressed her doubts to her friend at first about the suitability of the match. Still, Usman charmed her after they spent quite a bit of time as friends.
"He came through my [Facebook] messenger an hour later, and I accepted it," the 90 Day Fiancé star revealed. "We started talking…When I met him, it started out just as, hey, how are you? I hear you're from the States. I hear you're from Nigeria. You know, just small talk between him and I."
Lisa was recently divorced at the time and raising her daughter on her own. She wasn't sure she wanted to get involved with anyone new at all, much less someone much younger from halfway across the world. But Usman eventually worked his way into her heart, and they formed a bond.
The TLC star said she put her Nigerian beau through a series of tests to see if he was serious
The single mom explained that she made sure Usman was real and genuine before she got in any deeper with him. "I never, ever expected to develop a relationship," Lisa insisted. "In fact, I put him through every test possible to prove that he was not a yahoo boy."
First things first: Lisa had to make sure that she was talking to a real person and not just a scammer. "A lot of the yahoo boys in Nigeria will never talk to you on video chat," Lisa explained. But she wasn't having that.
The 90 Day Fiancé: Before the 90 Days star told Katie Joy, "They will text you, they will try to move you to a different application so you're away from your friends, and they can try to seclude you. I'm not about that, oh, no, no, as you see on the show."
Lisa asked Usman for a picture of himself to prove his identity, but she wasn't pleased with her new beau's looks at first.
"He sent me a picture, and I'm like, oh, Christ Jesus, this guy must be really ugly, because the picture he sent me—he had no shirt because of the temperature, but he had a towel over his face, I swear," Lisa laughed. "I'm going to release that picture eventually. And I'm like, oh, God, what have I gotten into?"
It turned out that Usman's photo was just a joke. But Lisa told him she had "no time to waste," so Usman obliged with another picture.
The Nigerian rapper also asked Lisa to go to his Facebook page to check him out and make sure he was being authentic with her (and single!). But Usman was already maxed out on his friends list, so he had to delete 20 or so of his friends in order to give Lisa access to his account. Lisa took that as a sign that Usman really wanted to get to know her, and things evolved from there.
"So that's where it all began, on Facebook," Lisa shared. And the rest is 90 Day Fiancé history.