'90 Day Fiancé': Babygirl Lisa Hamme Says Usman Umar Has Never Had a Woman 'Put Him in His Place'—Until Her
Babygirl Lisa Hamme and her Nigerian fiancé, Usman Umar—who also goes by "Sojaboy" in his rap career in Nigeria—had a rocky relationship right from the beginning on this season of TLC's 90 Day Fiancé: Before the 90 Days.
Lisa, a 52-year-old hospice caregiver and divorced single mom from Pennsylvania, drew attention from fans for her jealous and often controlling behavior towards 30-year-old Usman. What's more, viewers didn't understand what Usman saw in Lisa. Many fans accused him of using her for a K-1 visa and entry to the U.S.
Still, Lisa and Usman made plans to get married in Nigeria before applying for the K-1 spousal visa. On the May 17 episode of 90 Day Fiancé: Before the 90 Days, "The Pleasure Principle," the couple had a bitter confrontation after Lisa found messages from another woman on Usman's phone.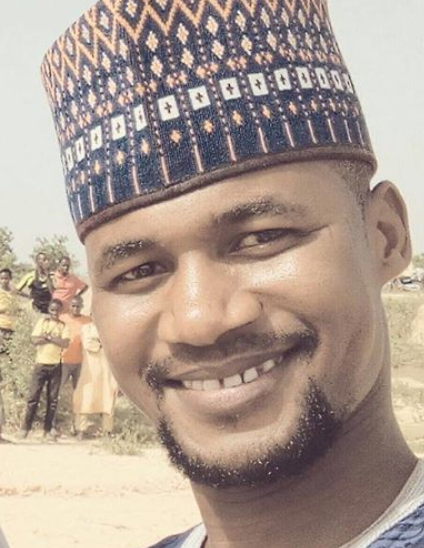 Lisa threatened to leave Usman after discovering his messages to another woman
Just a few days before they were expected to get married in Usman's home country, Usman and Lisa had an ill-fated dinner date. But instead of romance and passion, the date turned into an interrogation and major fight.
Lisa found Facebook messages between Usman and a younger Nigerian woman in which they flirted, professed their love to one another, and called each other terms of endearment like "baby" and "love." I'm leaving. At the end of the dinner, Lisa stormed off and threatened to call off the wedding.
Afterward, Usman asked Lisa to meet up with him and talk things out. But when they spotted one another, Lisa was already riled up. "I'm leaving," the 90 Day Fiancé star announced as he tried to stop her and get her to sit down with him. "I don't need your wh*res. I don't need you."
Usman stayed relatively calm as he asked his American fiancée to discuss the problem with him. "Sit down and finish what we were discussing," he demanded.
But Lisa was far from finished with her tirade. She berated Usman about the messages until Usman cut her off. "Don't think that you are going to be commanding me all the time," he exclaimed. "When you were talking, I was listening."
Lisa retorted, "It has nothing to do with commanding. It's called f***ing respect and communication."
Usman claimed the messages were harmless
Despite Babygirl Lisa's rage, Usman remained calm as he laid down the law. "That lady is not my girlfriend," he insisted.
The 90 Day Fiancé star reminded Lisa that his rap career as Sojaboy sometimes meant talking with fans in a friendly, or even flirty, way. "I'm an entertainer. You know it," he said. "I am telling you the truth. I have nothing to do with that lady."
Lisa calmed down a little, but told Usman that the messages had broken her heart. "You might as well have stuck a knife in my heart when I found that on your phone," she told Usman. "You have no idea how much that hurt me."
The Pennsylvania mom explained that her difficult past had affected her jealousy in later relationships. "I have been cheated on before, and there's always that fear in my mind," she told TLC producers.
The divorced mom said she was going to put Usman 'in his place'
Usman asked Lisa to have more respect for their cultural differences. The way he spoke to the mystery woman, he claimed, was not unheard of in his culture—even as friends. "Be patient with the way things are being done here in Nigeria," he asked his wife-to-be. "I think it's better that we understand each other, that we blend with each other…Blend with your husband. Trust your husband."
For her part, Lisa seemed willing to move on and go forward with the marriage. The 90 Day Fiancé star admitted, "Despite all the bull**** drama between Usman and I, I do love Usman more than life."
Still, Lisa said she wasn't about to be the submissive wife that she thought Usman might want. "But I don't think Usman has ever had a woman put him in his place," she declared. "And I am that woman who has jumped up and said, 'Hey, you're not gonna mistreat me.'"
Meanwhile, Usman admitted that he had doubts about his relationship with Lisa because of how she treated him. If she kept treating him this way, he confessed, he didn't know if he wanted to leave Nigeria at all. "Leaving my family, my friends, my career, to live with a woman who yells at me on a daily basis," the 90 Day Fiancé star pondered, "I don't know if it's worth it."