'90 Day Fiancé': 'Babygirl' Lisa Hamme Takes On Trisha Paytas
'90 Day Fiancé' star Lisa Hamme picked a fight with Trisha Paytas following a video she posted of herself dancing to Usman Umar's music.
Sometimes, it seems as if "Babygirl" Lisa Hamme doesn't know how to recognize a joke online. The 90 Day Fiancé star recently got into a bizarre spat with Trisha Paytas via Instagram messages, despite the fact that Paytas was clearly pulling her leg. However, many 90 Day Fiancé fans don't seem particularly surprised, and this may be due to Hamme's past behavior on social media, as well as her apparent jealousy issues when it comes to her Nigerian lover Usman Umar. 
Lisa Hamme gets into it with Trisha Paytas
YouTube personality Trisha Paytas received an earful from Lisa Hamme this week. The media personality posted a video of herself dancing poolside to 90 Day Fiancé star Usman Umar's "I Love You," a song he dedicated to "Babygirl" Lisa Hamme.
Paytas captioned her video, "This one goes out to baby girl Lisa. The love that you and @officialsojaboy share is so pure and real. I hope to find someone who loves me this much. I dedicate this dance to finding true love."
Usman Umar ended up reposting Trisha Paytas' video, likely because he wanted the exposure of someone rocking out to his new release. However, Lisa Hamme was not happy about that. 
When Umar shared the video on his account, Paytas wrote about it in her story, mentioning how angry Lisa Hamme was bound to be. Hamme did not disappoint. She replied to Payas' story with pictures from her marriage to Umar, and wrote, "My husband made you to look foolish. Nah b*tch you looking f*cking stupid Bc that's my husband [sic]."
Paytas replied, "Baby love he loves u not me. I'm just a fan. I celebrate ur love by dancin to ur song [sic]." 
"Well not according to viewers. My f*cking page has been blowing up Bc you did a live with him [sic]," replied Hamme. 
Paytas went on to ask if they can share Umar, and Hamme denied her, unless Paytas was willing to offer "big money."
Hamme then told Paytas, "But watch your page. Bc I see your a** is blocked. I warned you. You f*ck with my husband. My fans going report you. Going be fun baby huh [sic]."
'90 Day Fiancé' fans react to Lisa Hamme's behavior
Many 90 Day Fiancé fans seemed amused by the interaction, as well as Lisa Hamme's response to Paytas pulling her leg. 
One fan asked, "So is no one allowed to be a woman and listen to Usman's music? She really is going to ruin his career. She doesn't get that everyone is totally laughing at her every time she loses her sh*t."
Another fan commented, "But I love how [Lisa Hamme] talks sh*t like a few posts back 'our marriage is only for a green card' and then seconds later 'my husband, my husband.'"
"She's got the maturity of a toddler. All this jealousy but then posting and tagging other men on her profile? What kind of sick game is that?" asked another fan of Lisa Hamme's behavior.
Usman Umar stands up for himself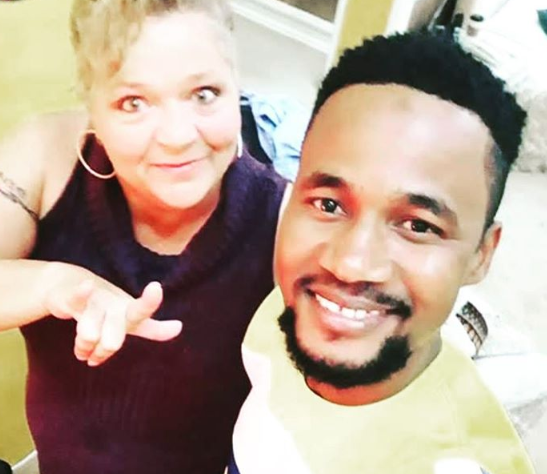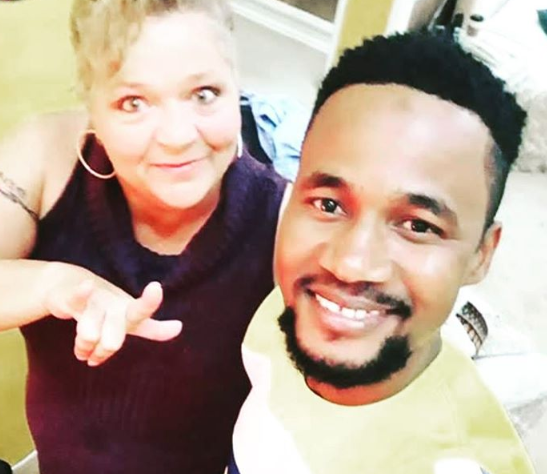 During a recent episode of 90 Day Fiancé, Usman Umar fought back against Lisa Hamme's behavior, telling her that he's concerned about their future. 
Umar told Hamme, "You know, anything I do is not enough. And I'm kind of tired of that you know."
"I am scared about you right now, let me just tell you the truth. I am scared. Because if in Nigeria you can be playing this, then what about if I come to United States?" asked Umar. 
Hamme tried to push back, but Umar was not having it. He told her, "I have never insult you for a good two years, directly or indirectly. I have so much respect for you. Sometimes you come around and say, 'You are *******, you are this, you are that.' I have never insulted you. But you did, and I take it. So if I should be receiving these kinds of things right now in Nigeria, what is going to happen to me if I go to America? Where I have no father, no mother, no brother, no friends, nobody to run to."