'90 Day Fiancé': Babygirl Lisa Hamme Thought People Might Believe She Was 'Knocked Up' Before Her Wedding to Usman Umar
Babygirl Lisa Hamme and Usman Umar—who goes by the stage name "Sojaboy" in his rap career—have certainly not had an easy time in their relationship so far on TLC's 90 Day Fiancé: Before the 90 Days. 52-year-old Lisa, a divorced single mom and hospice caregiver from Pennsylvania, met Usman, a 30-year-old rapper and entertainer from Nigeria, on social media.
But when Lisa finally flew to Usman's home country to visit him, cheating accusations and jealousy issues about Usman's attention from other women—both online and off—plagued their relationship. Usman pushed back against Lisa's controlling attitude, while Lisa repeatedly accused Usman of flirting with other women behind her back.
On the May 24 episode of 90 Day Fiancé: Before the 90 Days, "Hard Habit to Break," Lisa and Usman had yet another argument just a day before their wedding. Lisa was enraged that her husband-to-be hadn't yet formally proposed so close to their wedding date. She even wondered if some people would think they were only getting married because she was pregnant.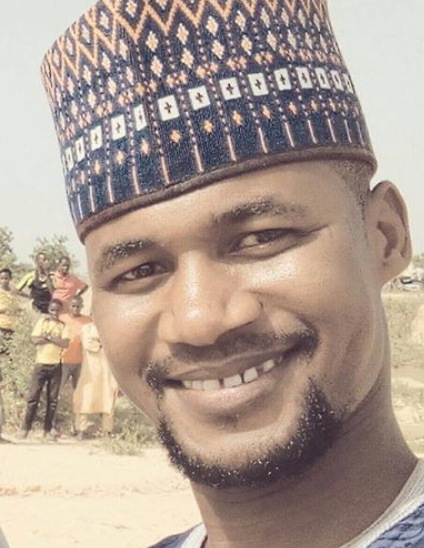 RELATED: '90 Day Fiancé': Babygirl Lisa Hamme Calls Usman Umar 'Local Talent' In Huge Fight
Babygirl Lisa complained that Usman hadn't yet proposed a day before their wedding
Just a few days before Usman's family was expected to arrive for his wedding in Nigeria to Babygirl Lisa, Lisa confronted her fiancé about messages he'd sent to another woman online.
Lisa cursed Usman out during their dinner date about the messages, which included terms of endearment like "baby" and "love" and "I love you" from both sides. Usman insisted that he wasn't romantically involved with the woman in question, suggesting she was just a local fan.
And while Lisa had wanted Usman to come forward with a ring and a formal engagement, their argument had seemed to make him wary of doing so. The night before their wedding, Usman still hadn't proposed to his American bride-to-be.
"I'm b*tching because it's a day before my wedding, and there is no proposal," Lisa snapped at Usman in the latest episode.
But Usman retorted that he didn't want to get down on one knew when Lisa was so angry with him. "I don't have to propose to you if I know we have problems," the 90 Day Fiancé star replied.
As for Usman's reasons for not wanting to propose just yet, Babygirl Lisa didn't accept them. "I don't give a s***," she said straightforwardly.
Usman revealed that Lisa's attitude the night before made him delay the proposal
For Usman's part, he told TLC producers that his argument with Lisa hadn't exactly put him in the romantic mood. While he had planned to propose during their dinner date the night before, their fight over the younger Nigerian woman he was texting led him to postpone those plans.
"I wanted to propose last night, but because Lisa got so angry…I thought, this is not the right time," the 90 Day Fiancé star explained. "And now I'm worried, because my family will be here soon. I'm very sure if Lisa continues like this, all of our plans will be ruined."
Usman finally took Lisa aside to ask her what was making her so angry. Lisa explained that she didn't think people would believe that Usman truly loved her and wanted to marry her unless she had an engagement ring and a traditional proposal.
The 90 Day Fiancé star even suggested that onlookers, like Usman's family members, might believe that they were having a shotgun wedding because Lisa could be pregnant.
"Do you know who gets a proposal the day before the marriage?" Lisa asked a bewildered Usman. "People are going to say I am either knocked up, pregnant with you, or you want a green card."
The Nigerian rapper finally proposed in the couple's hotel room
While Usman still wasn't happy about Babygirl Lisa's behavior, he said he wanted to prove his love to her by following her cultural traditions and proposing.
"I don't want Lisa to be angry the day before our wedding," the 90 Day Fiancé star explained. "This is all about a misunderstanding. But I believe she loves me, even though we fight all the time."
Lisa went to the bathroom in the couple's hotel room to brush her hair. When she came out, Usman was kneeling with an engagement ring in his hand.
"What?" she asked him, rather brusquely.
"Would you marry me, Lisa?" he asked, smiling. "With peace? With happiness?"
Lisa looked touched and replied, "If we can blend both cultures together, then yes." The couple embraced and kissed as Usman slipped the ring onto Lisa's finger.
Usman revealed that, because this kind of a proposal wasn't traditional in his culture, he hadn't known exactly what to do. "I've never proposed to anybody, but I've seen it done in movies," the 90 Day Fiancé star laughed. "So hopefully, I believe I'm doing it right."
Lisa became uncharacteristically emotional as she described her feelings about Usman's proposal. "It touched me," the 90 Day Fiancé star gushed as her eyes filled with tears. "It's something I'll remember until the day I die. He's my everything. And now, I'm ready to marry this man tomorrow."