'90 Day Fiancé': 'Babygirl' Lisa Hamme Throws Shade At Usman Umar On Instagram
'90 Day Fiancé couple Lisa Hamme and Usman Umar have been raising eyebrows, and now it seems as if Hamme may be ripping into her Nigerian love on Instagram.
[Warning: spoilers ahead for the latest season of 90 Day Fiancé: Before the 90 Days.] The latest season of 90 Day Fiancé: Before the 90 Days is already paying off when it comes to drama. Some fans have already drawn similarities between Angela Deem's relationship and Lisa Hamme's. Both went overseas to find love in Nigeria, and both are relatively older women hoping to make it work with younger men. Now, however, it's been revealed that things did not go down as Lisa Hamme may have hoped. And now, it seems as if she's throwing some major shade at Usman Umar via Instagram. 
Lisa Hamme deals with jealousy issues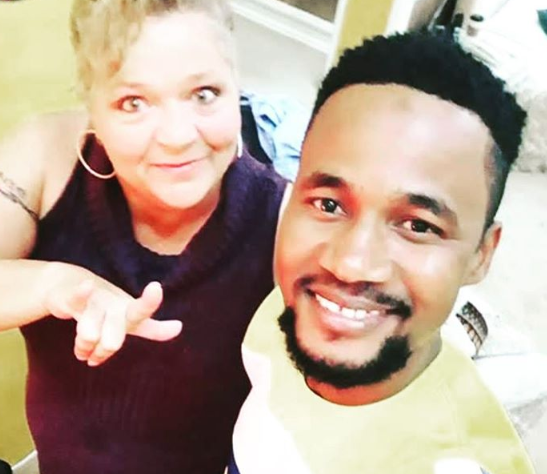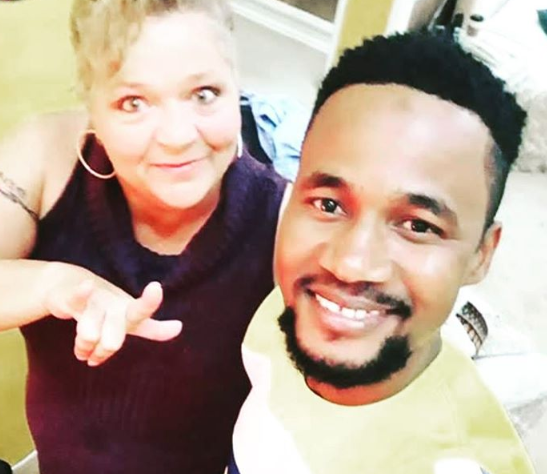 Already, 90 Day Fiancé fans are predicting that jealousy might be a big problem for Lisa Hamme in her relationship with Usman Umar. The new 90 Day Fiancé star seems to struggle with Umar having young, women fans. 
Usman Umar is pursuing a musical career in Nigeria under the performing name SojaBoy. Just don't get him mixed up with Soulja Boy. Usman Umar met Lisa Hamme online, and slid into her Facebook DMs. In fact, he even wrote her a song, "I Love You," which you can listen to on YouTube. 
Apparently Usman Umar even proposed to Lisa via video chat. Lisa explained on the show, "About nine months into the relationship, Usman had called me on video, and he said, 'Baby love, will you marry me?' I was like, 'What did you just say?' He said, 'Will you marry me?' I said, 'I'm accepting your proposal under the stipulation that it's temporary because I want it to be in person.'"
There's quite an age gap between the two. Lisa Hamme is 52, and her Nigerian lover is 30. Some fans have been concerned that Usman Umar is using Lisa Hamme to obtain a green card.
Is the '90 Day Fiancé' couple broken up?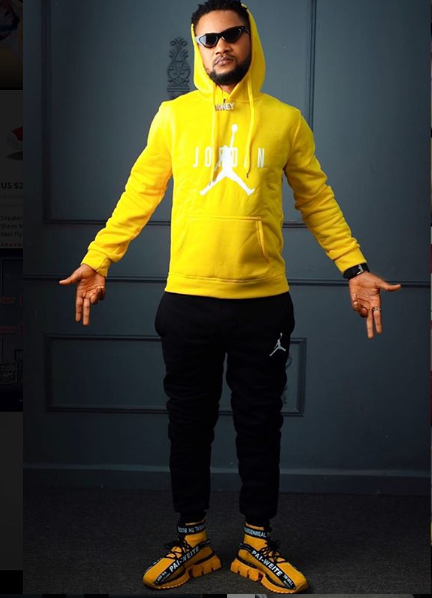 Whether or not Usman Umar was trying to use Lisa Hamme to get a green card, it seems as if things might not have worked out as planned. Daily Soap Dish reported that Lisa Hamme may well have already divorced Usman Umar since the duo married. 
According to the publication, Lisa Hamme and Usman Umar were married in August or September of 2019. However, on February 11, 2020, it seems as if Hamme switched her status to single.
This could mean that either the two split up after their marriage. However, it could also be that Lisa Hamme is trying to maintain the mystery of her future with Umar, and removed her married status in an effort to stick to her NDA with 90 Day Fiancé. 
Lisa Hamme throws shade via Instagram 
Lisa Hamme's recent behavior on Instagram does lend some credence to the idea that she and Umar might be split up, however. 
The 90 Day Fiancé star seems to be taking jabs at her Nigerian love on Instagram. In one post, Hamme posted an image that read, "Even the people who betray you are part of the plan." She captioned it, "The truth always comes out I'm patiently waiting I got lots time I'm recuperating from surgery got about 8 to 10 weeks recovery."
In another post, Hamme screencapped a post by Umar on Facebook that reads, "Hello Lisa Renee Hamme I'm very sorry for what I said TV, maybe it hurt U bcus of language barrier but i don't mean HURT to YOU [sic]." 
Above the screencap, Hamme wrote, "When losing the chance at a K1 becomes reality." It remains unclear if these are just jokes at Umar's expense, or genuine shade following a divorce.