'90 Day Fiancé Bares All' Cast Revealed, Who's Coming Back From Past Seasons?
'90 Day Fiancé' is getting another new spin-off. 'Bares All' will feature all of the behind-the-scenes, messy footage that can't normally air on tv.
As lots of 90 Day Fiancé fans have realized by now, there will be no Tell-All special for The Other Way , at least not in the traditional sense. Instead of inviting the current cast back to spill all of their secrets as per usual, the franchise has come up with a whole new show, 90 Day Fiancé Bares All, which will bring back fan-favorites from several seasons.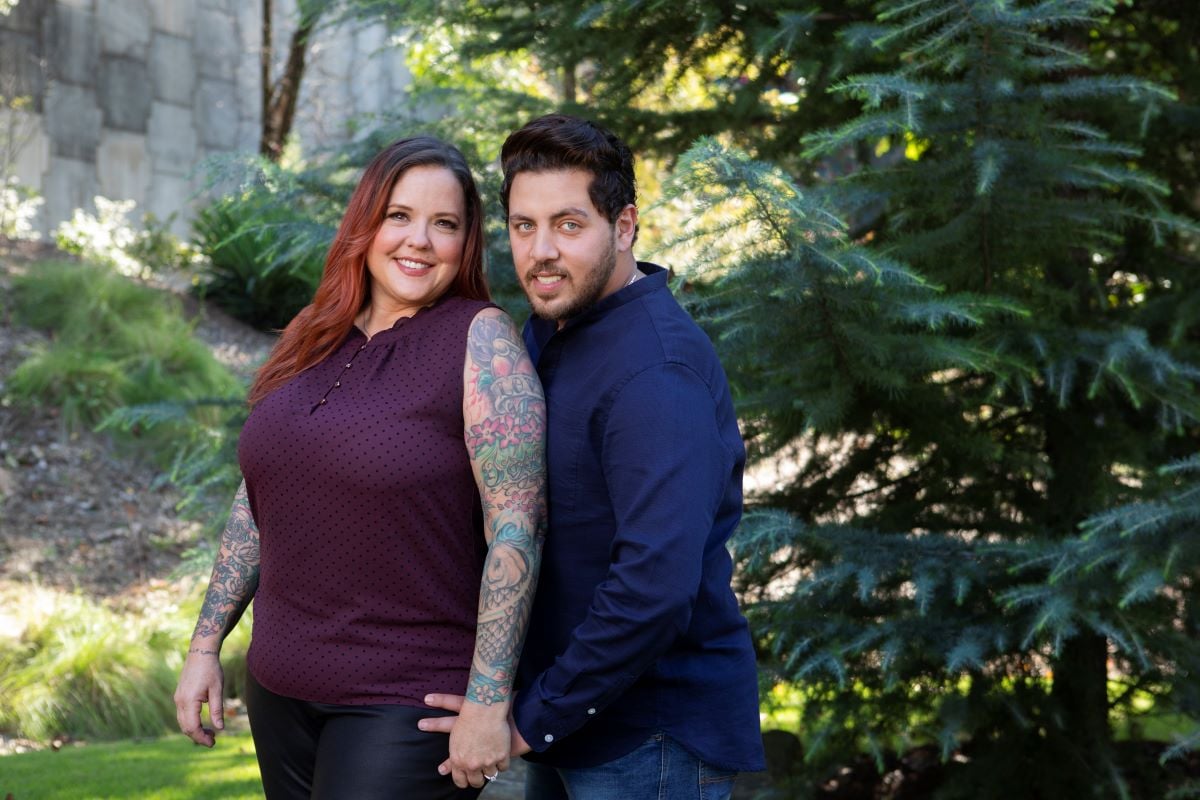 What is the tell-all?
Normally, the Tell-All special brings cast members back from the current season of the show to tell their sides of the story after watching the season. This is typically when the cast members are able to weigh in on one another's storylines and give their opinions. Unfortunately, not all cast members make it to the Tell-all each year. On this season of The Other Way, Deavan Clegg was going to be left out of the Tell All before it was canned altogether.
What will 'Bares All' be about?
Bares All is hoping to live up to its title. According to the press release, the show will be a no holds barred update on some of the couples from the entire franchise.
"Dive into the most exclusive destination in the 90 Day universe with the new discovery+ original series, 90 Day Bares All," the official description reads. "As host Shaun Robinson pulls back the curtain on the franchise's most jaw-dropping, unexpected moments, each week she will be joined by several special guests, ranging from individuals featured in the current season of  90 Day Fiancé to seasoned, familiar faces addressing the most notorious, unanswered rumors. Nothing is off-limits and no stone will be left unturned, giving superfans the deepest, most intimate look ever at all the stories, drama, and secrets behind the 90 Day franchise."
On January 4th, fans are going to get to see 90 Day Fiancé in a new way.
"If you think you've seen it all, you won't believe what's about to happen next," Robinson said in the teaser. "Your favorite cast members from across the entire 90 Day universe will be joining to reveal some jaw-dropping revelations of their own."
In the clip, Robinson sits down with Annie Suwan and David Toborowsky while Suwan asks her husband if he has slept with strippers.
"Now that we are on Discovery+ we can just let loose because most of the time whatever comes out of Annie's mouth we cant air on regular tv," Robinson says.
Who will be on the show?
The January 10th episode will feature Tarik Myers and Dean Hashim from Pillow Talk, Suwan and Toborowsky from Pillow Talk, Brittany Banks and Yazan from The Other Way, and Jovi and Yara from the current season of 90 Day Fiancé.
On Jan. 17th, fans will see Mike Youngquist and Natalie Mordovtseva from the current season as well, Robert Springs and Anny Francisco from Pillow Talk and Jenny Slatten and Sumit from last season of The Other Way.
On January 24th, Molly from Pillow Talk, Rebecca and Zied and  Stephanie Davidson and Ryan Carr from the current season will air out their grievances. Slatten and Sumit will also return.
Where can fans watch 'Bares All?"
Bares All will not air on TLC like most of the franchise's spinoffs. It will air exclusively on Discovery+.