'90 Day Fiancé: Before the 90 Days' Season 5: How Kim Is Completely Different From Baby Girl Lisa
In season 4 of 90 Day Fiancé: Before the 90 Days fans watched Usman 'Sojaboy' Umar fall for 53-year-old "Baby Girl" Lisa Hamme. Now, Usman is back for Before the 90 Days Season 5, without Baby Girl Lisa. He's invited his new "potential girlfriend," 50-year-old San Diego native Kim.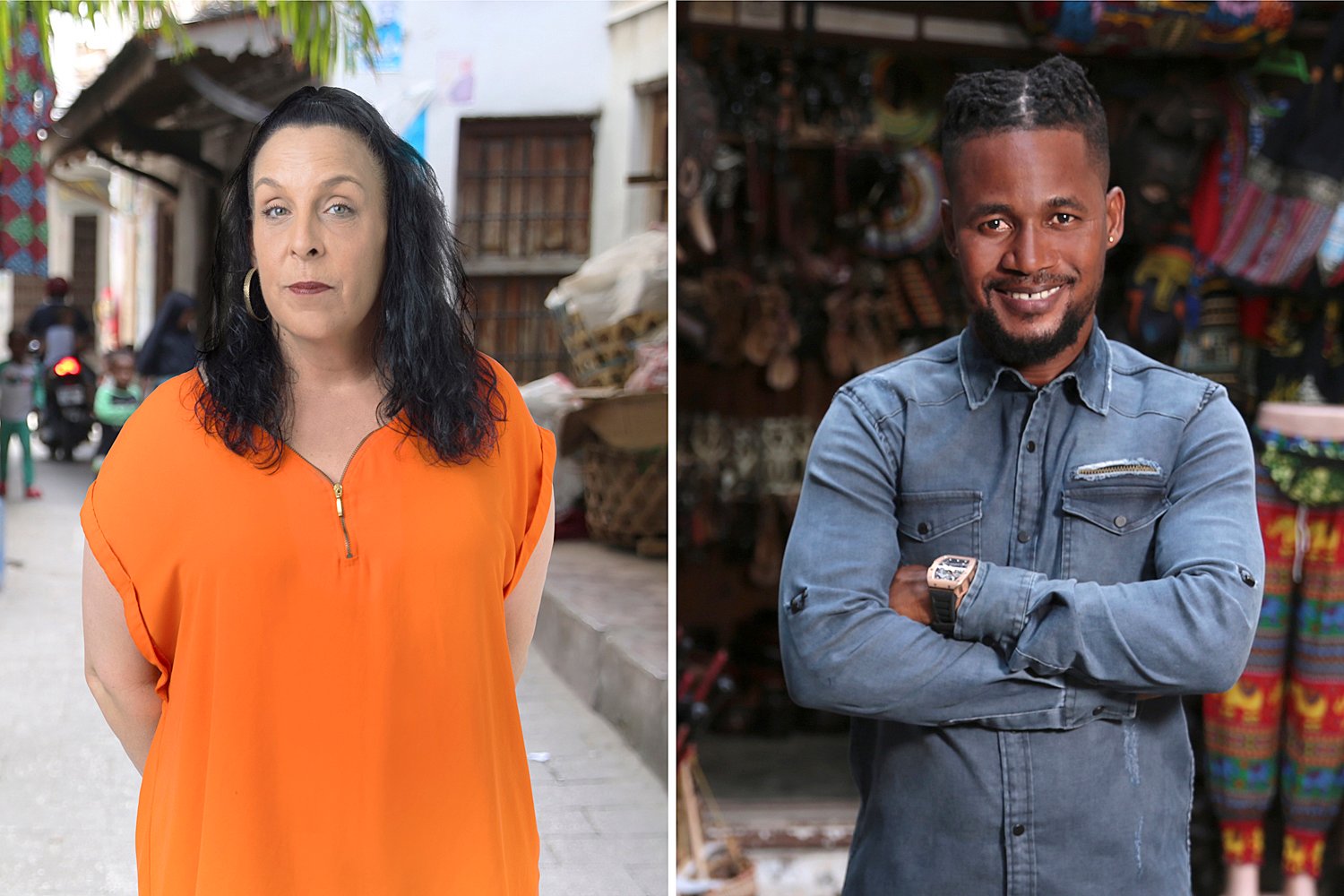 Usman dumps Baby Girl Lisa and starts dating Kim
Baby Girl Lisa and Usman's toxic relationship ended at the end of 90 Day Fiancé: Before the 90 Days Season 4. By the tell-all, the cultural difference, age gap, and trust issues became too much for the couple, and they decided to divorce. Since his appearance on the show, Usman went from a small-time rapper in Nigeria to a reality TV star known globally.
That's when Usman caught Kim's eye. Kim reached out to Usman as a fan quickly turned into a potentially romantic relationship. Usman and Kim spend time talking on the phone and messaging each other. However, Usman is a lot more cautious now that he's freshly divorced. He wants to take things with Kim a lot slower than he had with Lisa. Kim will meet up with Usman in Tanzania, where he is shooting a new music video.
How Baby Girl Lisa and Kim are completely different
90 Day Fiancé fans remember how Baby Girl Lisa treated Usman during their season. She was loud, insulting, and frequently described by fans as verbally abusive. Kim is already trying her best to set herself apart from Usman's ex, both to audiences and Usman.
Of course, one of the biggest arguments that Lisa and Usman had was about other "females" hitting on Usman. Lisa was constantly frustrated with Usman texting and talking to female fans. Also, the argument of having children was a huge issue in their relationship. Kim revealed that if they were to get married, she would allow Usman to practice polygamy. She said, "I would allow him to marry a second wife and have kids." She told the cameras, "If Usman has multiple wives, I feel like that it's okay because I love him. It's his culture, and I respect his culture and his religion so much."
Usman and Kim on '90 Day Fiancé: Before the 90 Days' Season 5
Kim has proved that she's much different from Usman's ex-wife, Lisa, but does that mean she and Usman will be a good match? During the preview for the rest of Before the 90 Days Season 5, Kim is on the set of Usman's music video, and things aren't going well. Kim is trying to coach Usman to do a better job on his music video. She said, "Usman, get your energy up." Usman is telling the camera, "I don't really know what comes over Kimberly, but I will not stand for it."
The trailer for the season also shows Usman and Kim in bed together drinking champagne. What appears to be a romantic time becomes awkward when Kim asks Usman why he doesn't want to sleep with her. It seems that things only go from bad to worse when in another scene for the season, Kim is walking throws a drink in Usman's face before she walks off after a heated conversation.
While Kim is trying to differentiate herself as different from Lisa, it doesn't mean that she and Usman will make it to the boyfriend-girlfriend phase. According to Kim, the couple is just "very, very close friends." Fans will have to keep watching 90 Day Fiancé: The Other Way to discover what happens between Kim and Usman Sundays on TLC or discovery+.
RELATED: '90 Day Fiancé: Before the 90 Days' Season 5: Where To Follow the New Cast Members on Instagram