'90 Day Fiancé: Before the 90 Days': What Is Usman 'SojaBoy' Umar's Net Worth?
90 Day Fiancé: Before the 90 Days Season 5 star, Usman 'Sojaboy' Umar is a rapper and musician that hails from Nigeria. He's seen making funding extravagant music video shoots. What is Usman's net worth?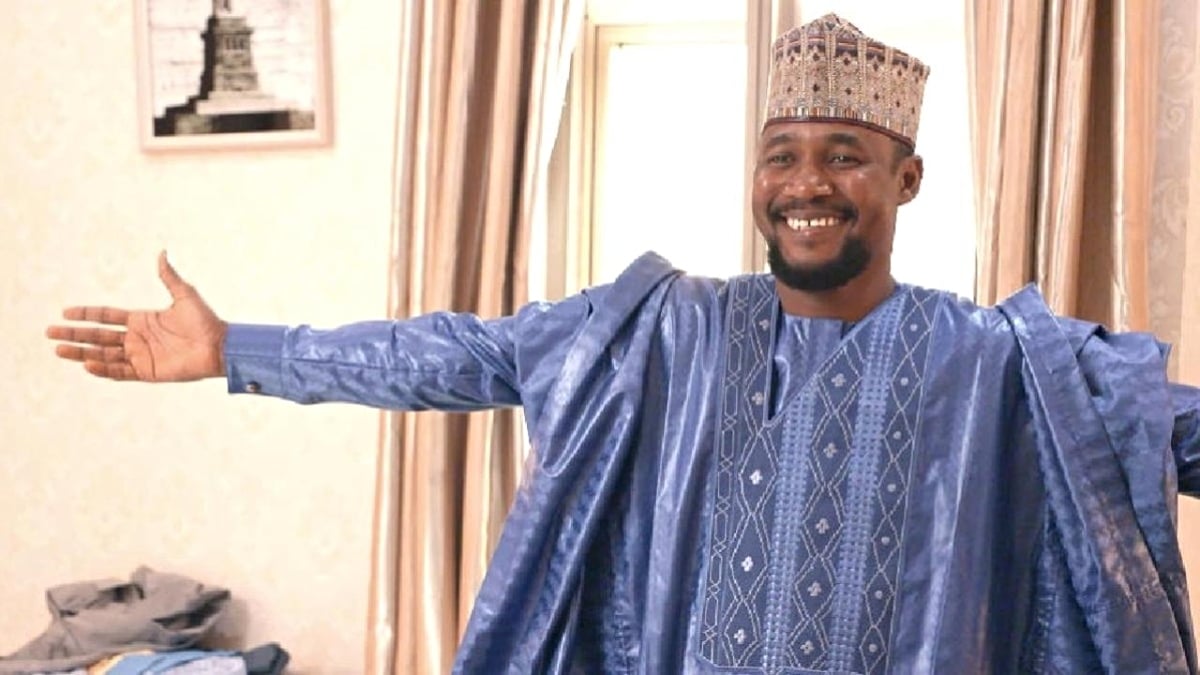 How does Usman 'Sojaboy' Umar make his money?
As 90 Day Fiancé fans know, Usman is also a rapper who goes by the name Sojaboy. Usman made a name for himself by being featured on 90 Day Fiancé: Before the 90 Days Season 4. Who can forget when he dedicated the song "I Love You" to his then-girlfriend, Baby Girl Lisa Hamme? While he did get paid on the show, it's only estimated to be around $1,000 to $1,500 an episode, according to InTouch.
Since his time on the show, he's performed in many venues as Sojaboy, including the Kaduna Festival. He also received the City People Entertainment Award for Best New Artist of 2020 by City People Magazine in Nigeria. In addition to the money he's earned through his music, he's also selling personal videos for $50 each via the Cameo platform. Usman also has made some money through his social media by advertising for various brands.
What is Usman's net worth?
Usman has been working on his music career since before fans first met him on 90 Day Fiancé. Since the show, he's been able to capitalize on his fame in America and has made a decent living for himself. According to multiple sources (via InTouch), Usman's net worth is estimated to be about $75,000. 
While that doesn't seem like much for the average American, it's actually a substantial amount of money in Nigeria. According to nigerianorator.com, "the average annual salary [in 2021] is 5,509,116 Naira which is 13,634 USD." This means that Usman's $75,000 is what the average Nigerian person makes in five years.
Usman on '90 Day Fiancé: Before the 90 Days' Season 5
After serving his ex-wife, Baby Girl Lisa divorce papers on December 2020, Usman has been focusing on his career. He even has a new love interest in his life. 50-year-old San Diego native, Kimberly, has become Usman's "potential girlfriend" after sliding into his DMs as a fan.
Usman has invited Kim to Tanzania to be on the set of his new Sojaboy music video. In the preview for the season, Kim is telling Usman what to do during the shoot, which frustrated him. She tells him, "Usman, get your energy up." He then tells the camera, "I don't really know what comes over Kimberly, but I will not stand for it."
It appears that the connection they shared online didn't transfer well in person. Many 90 Day Fiancé fans are convinced that Usman is only going on the show for more exposure for his music. 90 Day Fiancé: Before the 90 Days, Season 5 airs Sundays on TLC and to stream on discovery+.
RELATED: '90 Day Fiancé: Before the 90 Days' Season 5: How Kim Is Completely Different From Baby Girl Lisa