'90 Day Fiancé: Before the 90 Days' Season 4 Tell All: Things Got Even More Awkward Between Stephanie Matto and Erika Owens
TLC is giving fans what they want with a 90 Day Fiancé: Before the 90 Days season 4 tell-all special. The reunion will shed light on what happened to this year's couples, including the show's first same-sex pair, Stephanie Matto and Erika Owens. Following a rough start to their relationship, are Matto and Owens still together?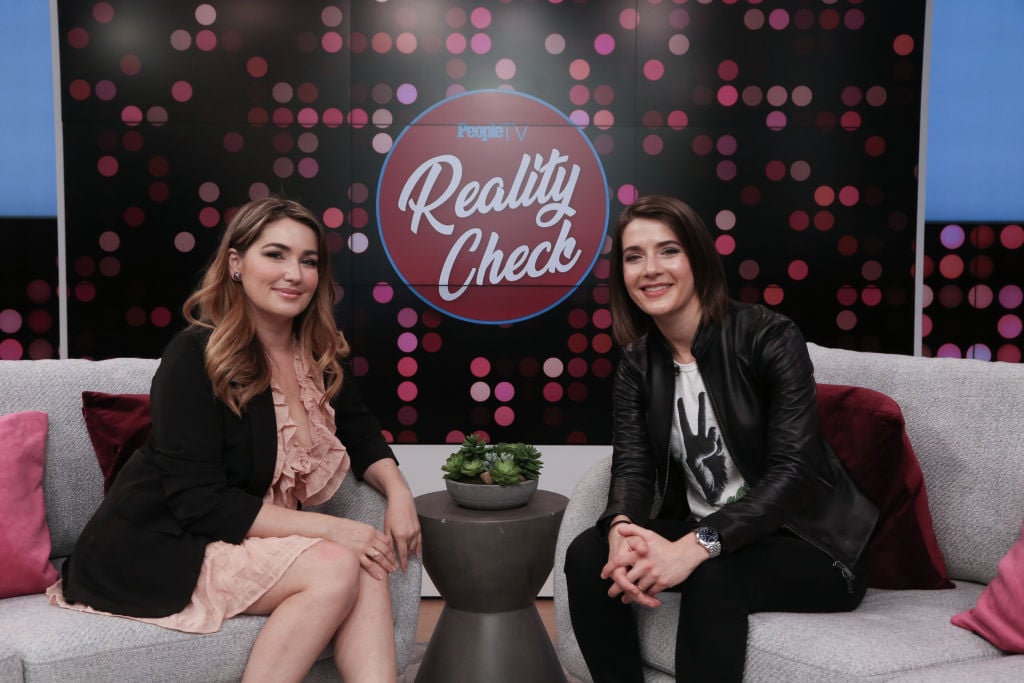 A look at Matto and Owens' relationship on '90 Day Fiancé'
Matto and Owens seemed destined to stay with each other after their first day. Amid all the romances that played out in season 4 of 90 Day Fiancé: Before the 90 Days, the two appeared like the perfect match. But that swiftly changed.
The pair met via Matto's YouTube channel. Owens was a big fan and reached out to start a friendship. After exchanging messages, they confessed that they had romantic feelings and wanted to meet up.
90 Day Fiancé shows Matto flying to Australia to hang out with Owens, whom she had never met. Although they got along great the first day, things took a turn for the worse the following morning.
Owens decided to take things to the next level in their second date and brought Matto to a "boob casting" company. The two rubbed plaster on their chests and Matto was pretty shocked by the level of intimacy.
While Matto felt like they were moving way too fast, Owens thought that her real-life personality was completely different from what she displayed on YouTube. Owens thought Matto would be way more open about sex, especially based on her online content, which includes videos like, "What I Really Think About Your Penis (The Truth)."
'90 Day Fiancé' fans speculate about Matto and Owens' fate
With their relationship on the fritz, fans have been speculating about whether Matto and Owens worked things out. Unfortunately, their activity on social media has not led to any clues about the future of their romance.
Owens shared a few photos when season 4 premiered on TLC but has not mentioned anything about Matto. And Matto recently got rid of her Instagram account without giving fans any explanation.
On YouTube, Matto has responded to fans who questioned her motives for being on the show. After a fan commented about how she used 90 Day Fiancé to boost her views, Owens fired back by saying her channel has "done just fine without the show."
Fans have also started some theories about how Matto and Owens' relationship was completely fake. Viewers pointed out how Matto claimed that her family does not know about her sexuality despite the fact that she came out on her YouTube channel several years ago.
Matto has not responded to the allegations, but we do know if she and Owens are still together after filming 90 Day Fiancé.
Are Matto and Owens still together?
TLC was forced to cancel production on season 4 of 90 Day Fiancé due to the coronavirus pandemic. This left many of the stories open-ended and fans wondering if their favorite couples remained together.
Luckily, TLC was able to put together a special reunion for the show, titled 90 Day Fiancé: Before the 90 Days Season 4 Tell All. Producers had the cast call in and participate in the reunion via video call.
According to The Hollywood Gossip, Matto and Owens confirmed in the reunion that they are not together anymore. Sources say the two continued to fight during the special, making it clear that things did not get any better once filming stopped.
Based on what went down during the reunion, it is safe to say that Matto and Owens will not be talking to each other for a long time. Considering how they went together about as good as oil with water, that is probably not such a bad thing.
Fans can watch 90 Day Fiancé: Before the 90 Days Sunday nights on TLC.