'90 Day Fiancé': Before the 90 Days' Season 5 Caleb Reveals His Favorite 'B90' Cast Member — 'I Can Relate to Jesse a Lot'
'Before the 90 Days' Season 5 star Caleb was asked who his favorite 'B90' cast member is from previous seasons. His answer? Jesse Meester.
90 Day Fiancé: Before the 90 Days Season 5 only just premiered on Dec. 12, 2021, but one of season 5's stars is already making waves with fans. Caleb and Alina were recently asked about their favorite Before the 90 Days cast member, and Caleb's answer shocked fans. Here's what we know.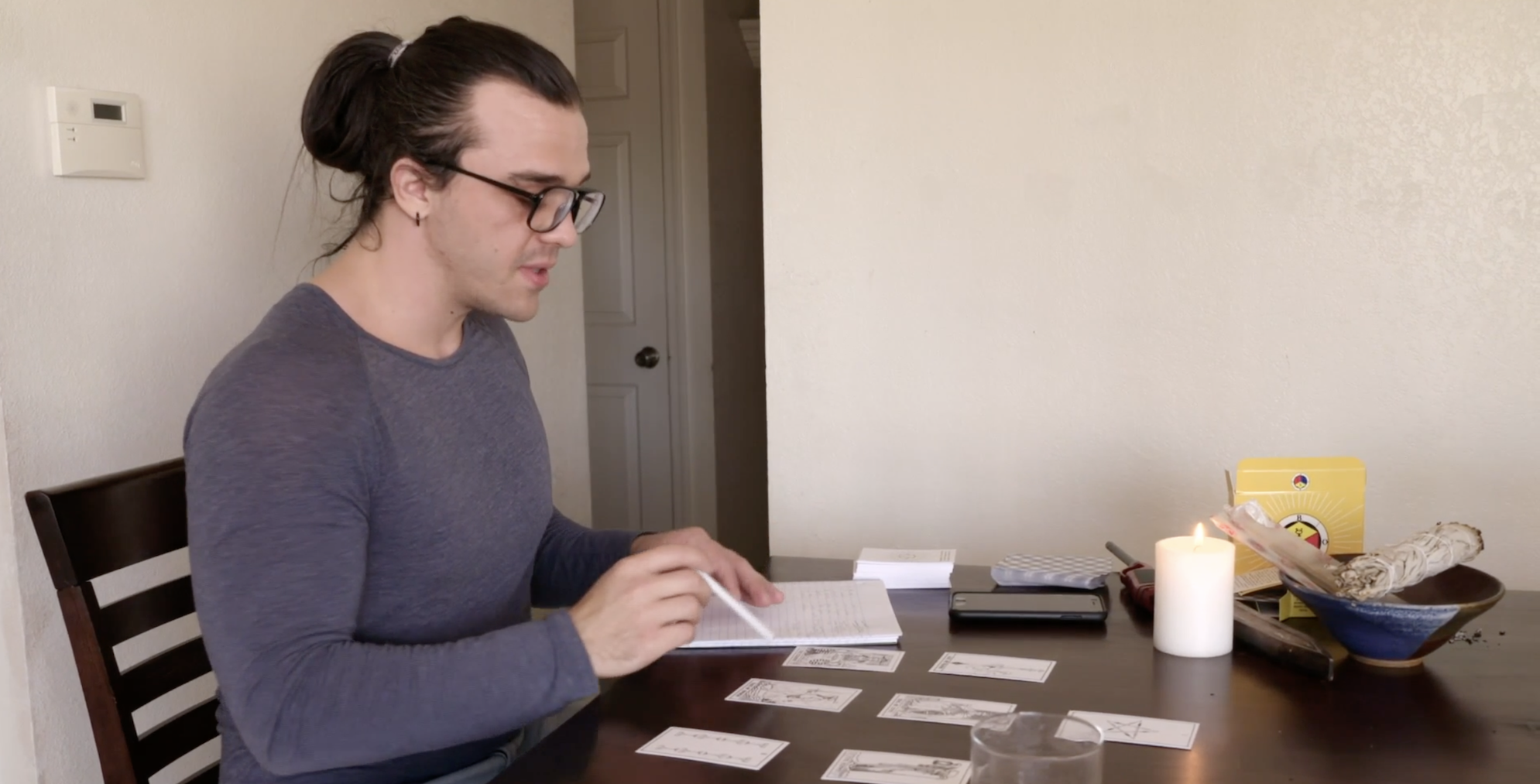 Who are Caleb and Alina in 'Before the 90 Days' Season 5?
Caleb, who hails from Chandler, Arizona, is on the show this season with his girlfriend, Alina from St. Petersburg, Russia. The two met online when they were teens but lost touch. Now that they've reconnected, they both realize they want something more than a friendship.
In the Before the 90 Days Season 5 premiere, fans watched as Caleb and Alina made plans to meet in person in Turkey. Due to the coronavirus (COVID-19) pandemic, Russian and American borders were closed when the series was filmed. Still, the couple found a way around the issue by meeting in Turkey instead.
Fans watched as the two video-chatted about their plans, but some of Caleb's comments to Alina concerned fans. Alina is diagnosed with a medical condition known as diastrophic dysplasia. The genetic disorder, a form of dwarfism, affects everyone differently but can cause problems with joints and cartilage. Alina is the series' first little person, and she's very upfront about the different accommodations she sometimes needs. 
When Alina told Caleb that her friend Elijah would accompany her on her trip to Turkey, Caleb seemed offended. Some fans thought this was insensitive and set off alarm bells for others. Caleb also insisted he wanted to pick Alina up when they met in person despite telling him that she didn't typically allow others to do that.
Caleb confessed to Youtuber Kiblz that Jesse Meester is his favorite cast member from 'Before the 90 Days'
With the new season, and the all-new cast, Youtuber Kiblz recently collaborated with Masters of Blackjack to ask some of the Before the 90 Days Season 5 castmates a few questions. One of those questions was, "Who is your favorite cast member from Before the 90 Days?" Caleb's answer surprised a lot of fans.
"I feel like I can relate to Jesse a lot. A lot of people say he's an a—— and I feel like that's unfair. I'm sure Darcey's a beautiful person. personally, I'm much less drama-inclined. So, relationships with me and another person who was very dramatic would stress me out. I can relate to Jesse, so he's probably my favorite for that reason," the 27-year-old replied.
Jesse Meester appeared on two seasons of Before the 90 Days, and both were with Darcey Silva. The couple had a very toxic relationship that ended poorly. He's probably most well-known for the argument he had with Darcey about how to cut a steak properly. Jesse has never been a fan favorite, as many viewers feel he's arrogant. However, that didn't stop TLC from casting him in the current season of 90 Day: The Single Life.
Fans can watch Caleb and Alina's relationship unfold in 'Before the 90 Days' Season 5
Viewers are excited to watch all new couples navigate the waters of international dating in Before the 90 Days Season 5. Recently, many of the shows in the 90 Day franchise have recycled previous cast members, and audiences were ready for new people. You can catch new episodes of Before the 90 Days Season 5 Sunday nights on TLC.