'90 Day Fiancé: Before the 90 Days' Season 5: Did Usman Cheat on Kimberly? The Story Behind His Song 'Zara' Implies He May Have
'90 Day Fiancé: Before the 90 Days' Season 5 Usman has a song about another woman. Did he cheat on his new girlfriend, Kimberly?
90 Day Fiancé: Before the 90 Days Season 5 brings audiences almost an entirely new cast. However, there's one familiar face that viewers have seen in the 90 Day Fiancé franchise before. Usman' Sojaboy' Umar first made waves when he dated and subsequently married "Baby Girl" Lisa Hamme. The couple's tenuous relationship ended in disaster, and now Usman is looking to find love again with a woman named Kimberly. Although, fans aren't so sure his intentions are genuine.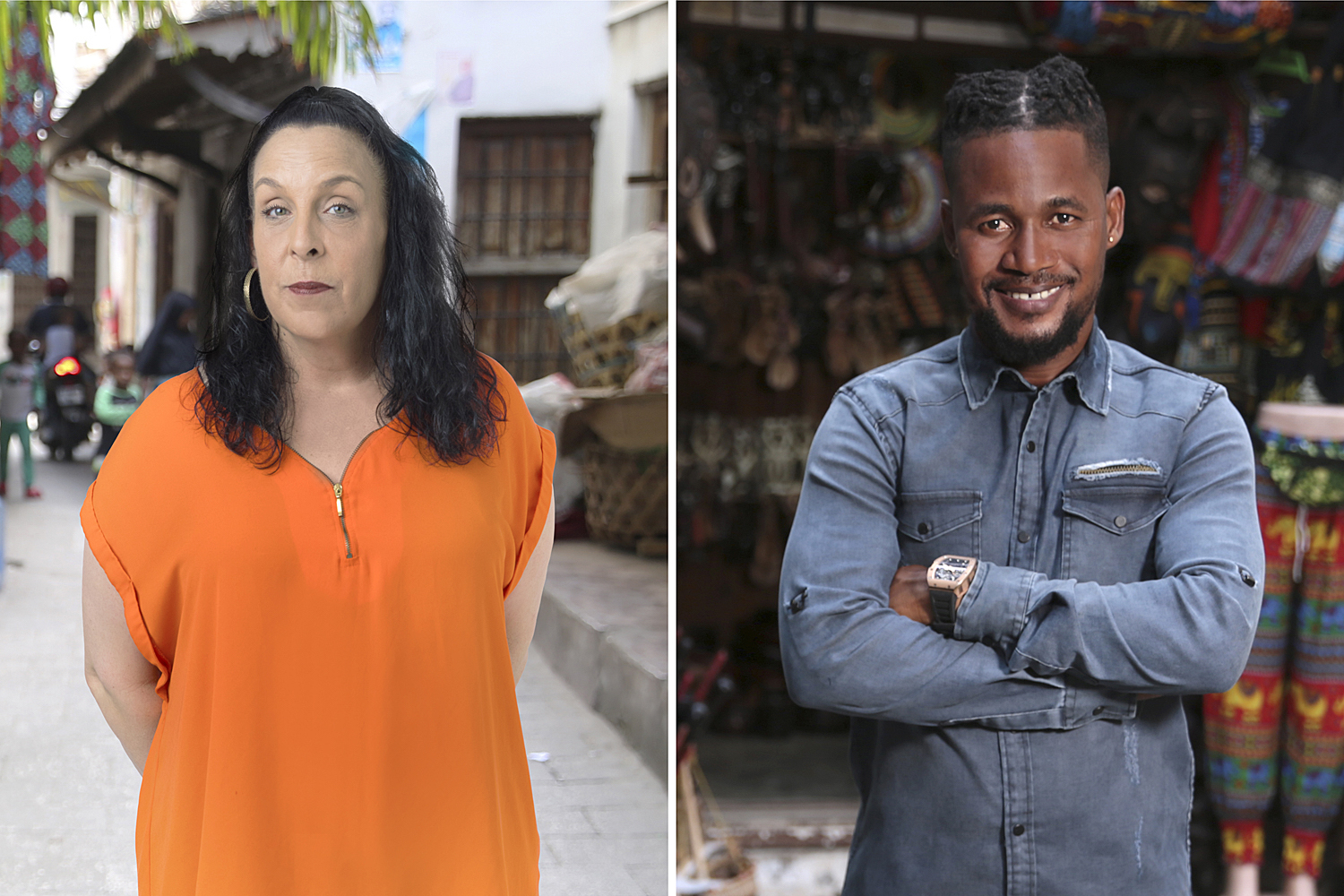 Who is 'Before the 90 Day' Season 5 couple Usman and Kimberly?
It's hard not to compare Usman's current girlfriend, Kimberly, with his past girlfriend, "Baby Girl" Lisa, but he and Kimberly both insist the two are not similar at all. Usman and Kimberly met because Kimberly was a fan of his music. They started chatting as friends, but it wasn't long before both realized they wanted something more.
Now, Kimberly is traveling to Tanzania to meet up with Usman as he films a new music video in Before the 90 Days Season 5. When producers interview Kimberly about her relationship with Usman, she says she "considers them to be dating," but Usman only refers to her as his "potential girlfriend." Kimberly also told friends that despite her plans to get intimate with Usman, he booked them separate rooms at the hotel. 
All of these things have fans raising their eyebrows and wondering if Usman really wants a relationship with Kimberly. While Kimberly seems all in, Usman's actions hint he may be up to something else.
Usman's song 'Zara' is about another woman in his life
If there's one thing fans remember about Usman and "Baby Girl" Lisa's relationship, it's that he wrote a song specifically for her. His song "I Love You" specifically mentions Lisa by name, but viewers can't hope but notice a beautiful young woman starring in the video instead of Lisa herself.
Now, it looks like Usman wrote another song for another lady in his life. When he sat down with some friends in Before the 90 Days Season 5 Episode 2, they asked him about his relationship with a woman named Zara. He quickly responds that he doesn't speak to Zara anymore. Although, he then goes into more detail about their relationship to the cameras.
"Zara is another person I talked to online. She is from America and I wrote the song I'm shooting the video for, for her. I truly fell in love with that lady, but she could not handle my female fans following and commenting on my posts, so we stopped talking. You know, it wasn't easy for me because I have feelings for her, and I had to move on and I've decided to just focus on Kimberly," Usman says.
Usman's friends disapprove of bringing Kimberly to the filming of the music video because it's about another woman he felt strongly about in the past. However, Usman insists that Kimberly is supportive.
'90 Day Fiancé: Before the 90 Days' Season 5 includes some tense moments between Usman and Kimberly
Fans have to wait for more Before the 90 Days Season 5 episodes to find out what happens between Usman and Kimberly. However, the trailers released so far give us an idea. Kimberly becomes upset that Usman refuses to sleep with her in one clip. Her insistence on an answer as to why results in Usman storming out of the room. We also know Kimberly throws a glass of water in Usman's face when discussing the women who appear in the video he's shooting. 
Stay tuned for more drama involving Usman and Kimberly in Before the 90 Days Season 5. New episodes air Sunday nights on TLC.