'90 Day Fiancé: Before the 90 Days' Season 5: Fans Accuse Ella of 'Fetishizing Asian Culture'
The 90 Day Fiancé franchise continues to grow, and so does the amount of fans. With several spinoffs like The Single Life currently airing, audiences who enjoy the 90 Day universe never lack new content. 90 Day Fiancé: Before the 90 Days star Ella already has fans talking, and they've already spotted a problem with her relationship with Johnny. It looks like Ella might be at the center of some controversial behavior.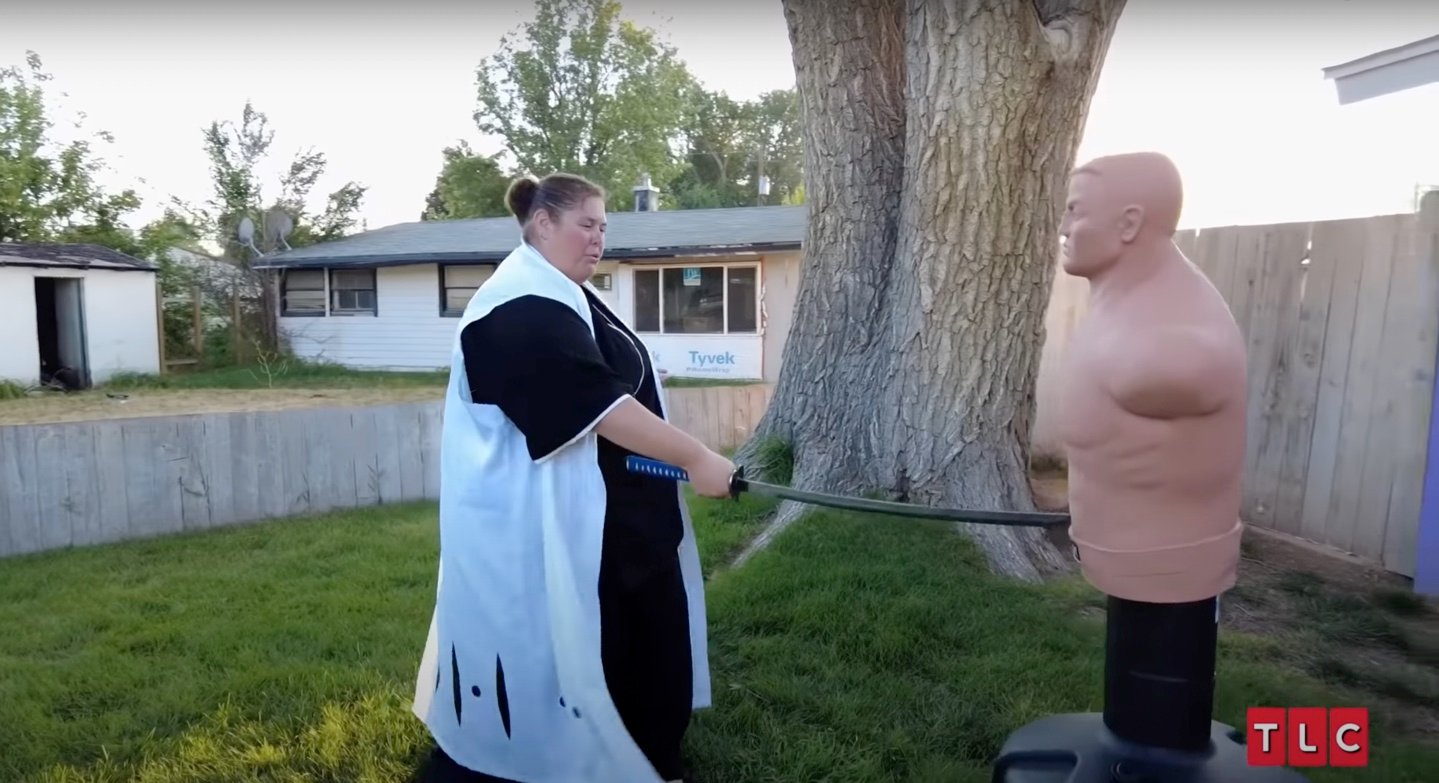 What do we know about 90 Day Fiancé: Before the 90 Days' Season 5 stars Ella and Johnny?
Twenty-nine-year-old Before the 90 Days Season 5 cast member Ella hails from Idaho and considers herself a country girl. She met 34-year-old Johnny on a dating website exclusively for white women and Asian men. Ella even says in the teaser trailer for Before the 90 Days Season 5, "I am super into everything Asian-culture so when I saw Johnny I was like 'oh my God.'" Viewers then see Ella dressed in a samurai cosplay and swinging a katana.
After the two started chatting on social media, they felt a spark and tried to meet in person, but to no avail. The coronavirus (COVID-19) pandemic kept the couple apart with China's borders being closed, but now it looks like Johnny travels to Ella's home state. Ella has some concerns about Johnny seeing her in person due to past relationships that didn't work out because of her weight. She confesses she's afraid Johnny won't find her attractive once he sees her.
There are also cultural differences that prove to be an issue between them. Along with some resistance from family members, the two seem to experience quite the drama-filled season.
Fans think Ella is 'fetishizing Asian culture'
Viewers have already voiced their disdain for Before the 90 Days Season 5 star Ella and her statements in the teaser. One Redditor wrote, "Two thoughts: 'I love Asian culture' as-if Asian culture was a monolith. Also, I hate all of this. But also I love it. What kind of monster am I."
Another user echoed a similar sentiment, "'I'm super into Asian culture,' ah yes, Asia, the place with only one culture and exactly one type of people, Asia."
However, Ella isn't the only cast member accused of fetishizing another race or culture. Fans have spoken up before and feel like TLC might be perpetuating the problem.
In another thread, a Redditor commented, "I think the fetishizing/infatuation is especially obvious with Nicole and Azan and Danielle and Mohamed. To a lesser extent, maybe Melanie and Devar. But part of me wonders if they play it up for the show at the wish of the producers. It seems like it's kind of a 'trendy' thing to date outside of your race as well, not that I think there is anything wrong with interracial relationships, just sometimes I feel like that some people date other races to make themselves look better."
Fans still seem excited about '90 Day Fiancé: Before the 90 Days'
Regardless of whether or not fans disagree with Ella's reasoning behind dating Johnny, it looks like plenty of people plan to watch the upcoming season of Before the 90 Days. The new season features seven new couples as they embark on marrying their soulmate.