'90 Day Fiancé: Before the 90 Days' Season 5: Fans Appalled at Gino's Attempt to Gaslight Jasmine After Sharing Her Nudes with His Ex-Girlfriend
Fans are furious with Gino's attempts to gaslight Jasmine in nudes debacle. Here's everything we know about the situation.
Before the 90 Days star Gino continues to shock and appall fans with his actions toward his girlfriend Jasmine. Last week's episode ended on a cliffhanger as Jasmine confronted Gino about his ex-girlfriend contacting her via social media. Episode 9 picks up immediately with the couple, and Jasmine gives more details about the messages she received from Gino's ex-girlfriend.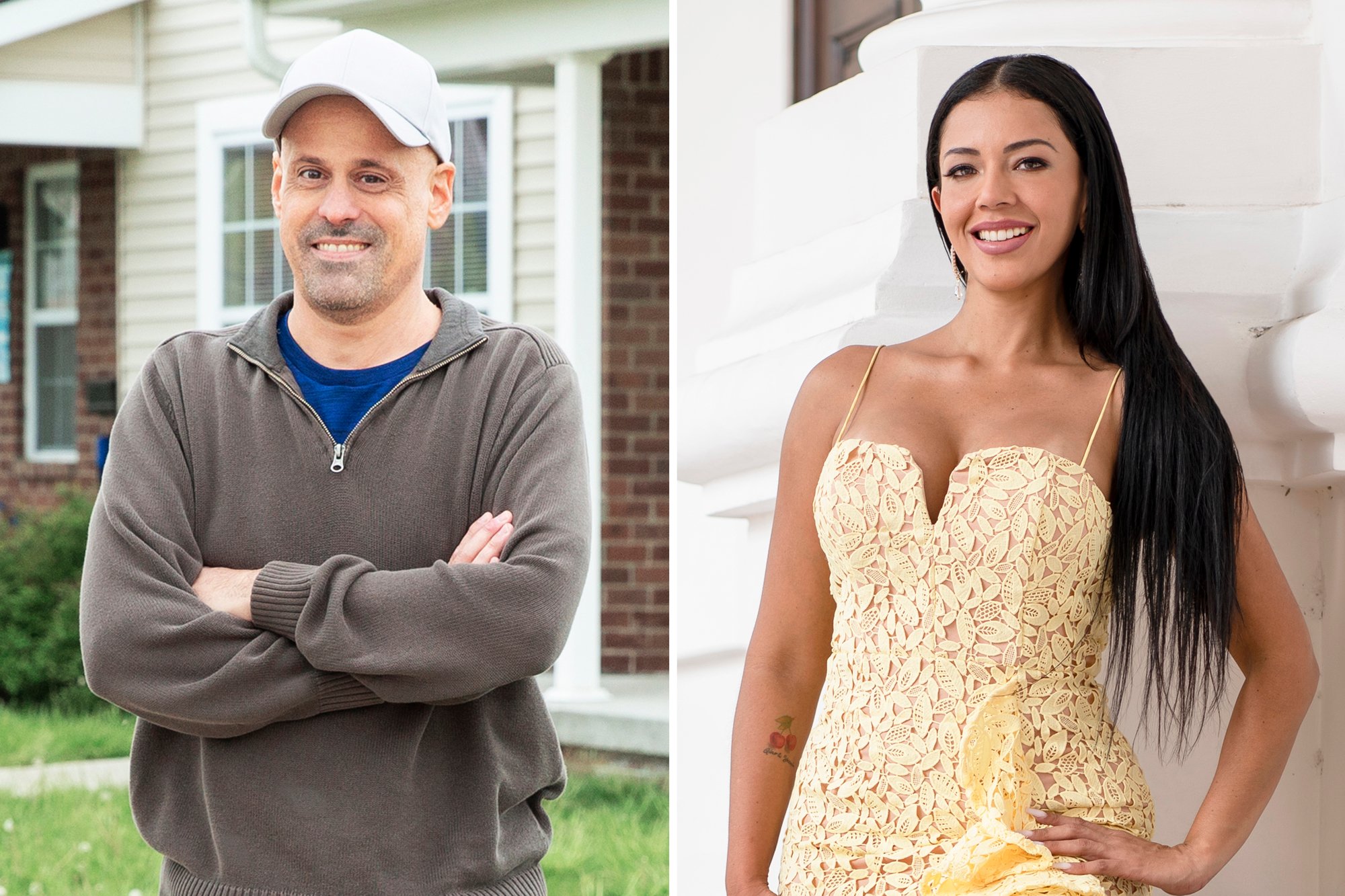 'Before the 90 Days' star Jasmine called Gino out on the messages he sent to his ex-girlfriend
Gino and Jasmine's attempt at a romantic getaway took a drastic turn for the worse once the couple settled into their resort room. An ex-girlfriend of Gino's messaged Jasmine and claimed that he sent nude photos of Jasmine to her. At first, Gino denied the accusation, but Jasmine could tell something was off about his behavior. After Jasmine asked him to be honest, the 51-year-old Michigan native confessed the truth after a few minutes. 
"This was like… that was rubbing it into her, yes. But that's the only time I ever did it. I was showing her 'Look how hot my girlfriend is!'" Gino stumbled over his words when admitting his mistake. Jasmine immediately burst into tears and ran from the table.
Later Gino told the producers, "I wish I could take it back but it is true that I sent topless photos to my ex of Jasmine. I sent the pictures as revenge to show how amazing and wonderful of a girlfriend I have at this moment. It was a huge mistake, obviously."
The couple later gets into an explosive fight in their hotel room
Later in the episode, footage shows Jasmine spending time alone on the beach. She calls her friend to tell her about the situation with Gino, and the more she talks, the angrier Jasmine gets. Once the sun goes down, she decides to confront Gino once again.
When she enters the room, Jasmine shouts, "You sent nudes to your ex of me that I trust on you! [sic]"
Jasmine then tells Gino she plans to sue him, and he calmly asks, "What nudes?' In shock, it takes Jasmine a couple of minutes to process what he said before screaming, "The f****** nudes you sent to her."
Gino continues to deny that the photos are considered nudes because they only show Jasmine's breasts. "But they're not nudes," he tells her.
'90 Day Fiancé: Before the 90 Days' star Gino infuriated fans in episode 10
Jasmine and Gino caught fans' attention from the first episode, and no one seems to root for the couple. However, viewers were shocked at Gino's attempt to deny the photos of Jasmine were considered nudes.
One Redditor wrote, "Gino is a vile little rat boy. The audacity to send topless pictures of her and say they aren't nudes to absolve himself of any blame all while cowering and trying not to cry. Didn't feel so cunning with that patch of pubes revealed on the back of his head."
Another user chimed in and said, "First, Gino was in the wrong and I don't care how he tries to spin or justify it. Jasmine's pictures were for Gino and only Gino – he didn't have her permission to share them. I felt for her in the scene, and I felt those f-bombs through the screen. He was definitely trying to gaslight her when she confronted him. And the way she yanked that hat off his head … If the producers weren't there, Gino would have been finished by her. I wonder if she stayed with him after all this." 
Before the 90 Days Season 5 Episode 10 ended with producers pulling Jasmine from Gino's room, but their story continues in the next episode. Catch all-new episodes of 90 Day Fiancé: Before the 90 Days Sundays on TLC and discovery+.