'90 Day Fiancé: Before the 90 Days' Season 5: Fans Spot Caleb's Red Flags and Have Concerns for Alina
'90 Day Fiancé: Before the 90 Days' Season 5 castmate Caleb has fans pointing out some major red flags.
90 Day Fiancé: Before the 90 Days Season 5 premiered on Dec. 12, 2021, and one of the cast members in the new season already has fans concerned. Viewers met Caleb and Alina in the season premiere, and while they have known each other for several years, that doesn't mean their relationship is in the clear. Audiences picked up on some of Caleb's comments and said they have a bad feeling about him.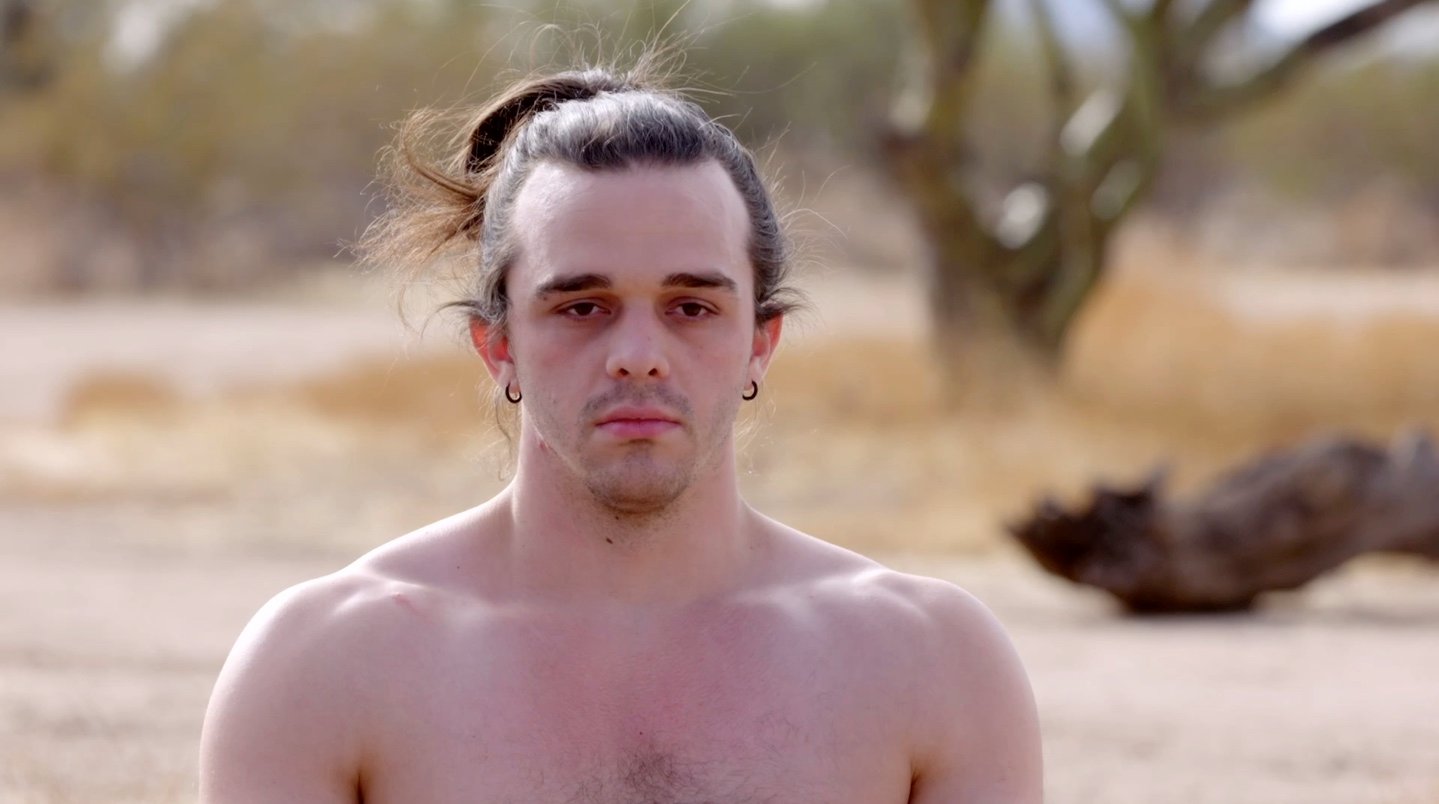 What is Caleb and Alina's background before filming 'Before the 90 Days' Season 5?
Caleb and Alina have a unique story about how they met compared to most people on 90 Day Fiancé: Before the 90 Days. Long-time fans of the show know that a majority of the couples meet through international dating apps. However, Caleb and Alina actually connected online as teenagers. 
Caleb was in the process of planning a trip to Russia and wanted to make friends before he arrived. Caleb began chatting online and met Alina virtually. The two hit it off right away, but unfortunately, their plans to meet in person didn't materialize. The couple lost touch after that.
Years later, Caleb and Alina found each other again via another international site, and after striking up their friendship from the past, the two realized they both wanted something more. Now, in Before the 90 Days Season 5, the two finally get to meet in person.
What did Caleb say that has fans so worried about Alina?
Alina has a medical diagnosis called diastrophic dysplasia. Diastrophis dysplasia is a form of dwarfism, and it affects everyone differently. It's a genetic disorder affecting a person's cartilage, joints, and height. Alina is much shorter than average and often uses a wheelchair to help her get around because walking can become painful after long periods.
She's very upfront about the disorder and doesn't let the condition hold her back from almost anything she wants to do. Overall, Alina doesn't want to be treated differently because of her diagnosis. 
In the Before the 90 Days Season 5 premiere episode, she made it very clear she didn't allow people to pick her up. However, in a video call, Caleb kept insisting that he be allowed to pick her up when they finally meet. Plus, he acted slightly offended that Alina would be traveling with her close friend Elijah so he could help her with things like carrying her wheelchair when needed. Caleb felt he should be the one to take care of Alina and thought Elijah's presence was unnecessary.
What audiences are saying about Caleb from 'Before the 90 Days' Season 5
It didn't take long after the premiere for viewers of Before the 90 Days Season 5 to express some opinions on Reddit. 
One user posted, "I know we only got a preview of him meeting Alina, but I have a bad feeling about him. 1st the video call where he was so insistent on picking her up. Alina said she doesn't like it, but will make an exception. Then he suggests just carrying her around. Then, when they finally meet he says 'you're smaller than I thought.' Which IMO is rude af. She asks if it's weird and he reply's '… it's different.' Wtf was he expecting? Maybe I'm reading too much into it, but I think he's going to keep digging at her little by little to f*** with her confidence. Does anyone else see this?" 
Other Redditors chimed in with similar sentiments. "The fact that he wanted her to travel alone and underestimated her disability alarmed me. His reactions to her on the first meeting tell me that he has not truly considered her struggles and has romanticized their relationship. I'm glad that her friend went because I don't think Caleb is really prepared to be there for her physically or emotionally," one wrote.
Another Redditor agreed, "Repeatedly stating that he would carry her when she was clearly uncomfortable with that was gross. She's not your pet, Caleb. He seems very self-absorbed and doesn't think about her feelings at all. He would be the type to brag about what a good person he is for dating a girl with a disability."
Right now, it appears fans are unsure about Caleb and his motives, but they'll have to wait and see how it all plays out. Before the 90 Days Season 5 airs on Sundays on TLC and streams on discovery+.