'90 Day Fiancé: Before the 90 Days' Season 5: Kimberly Gifts Usman 'Sojaboy' These Outrageously Expensive Gifts on First Meeting
90 Day Fiancé: Before the 90 Days Season 5 is just getting started, but fans already love what they see. This season brings seven new couples to the show as they navigate the waters of international relationships. While there are seven new couples, there's one familiar face regular viewers might recognize. Usman 'Sojaboy' Umar is back with a new lady in his life, and she arrived bearing some costly gifts.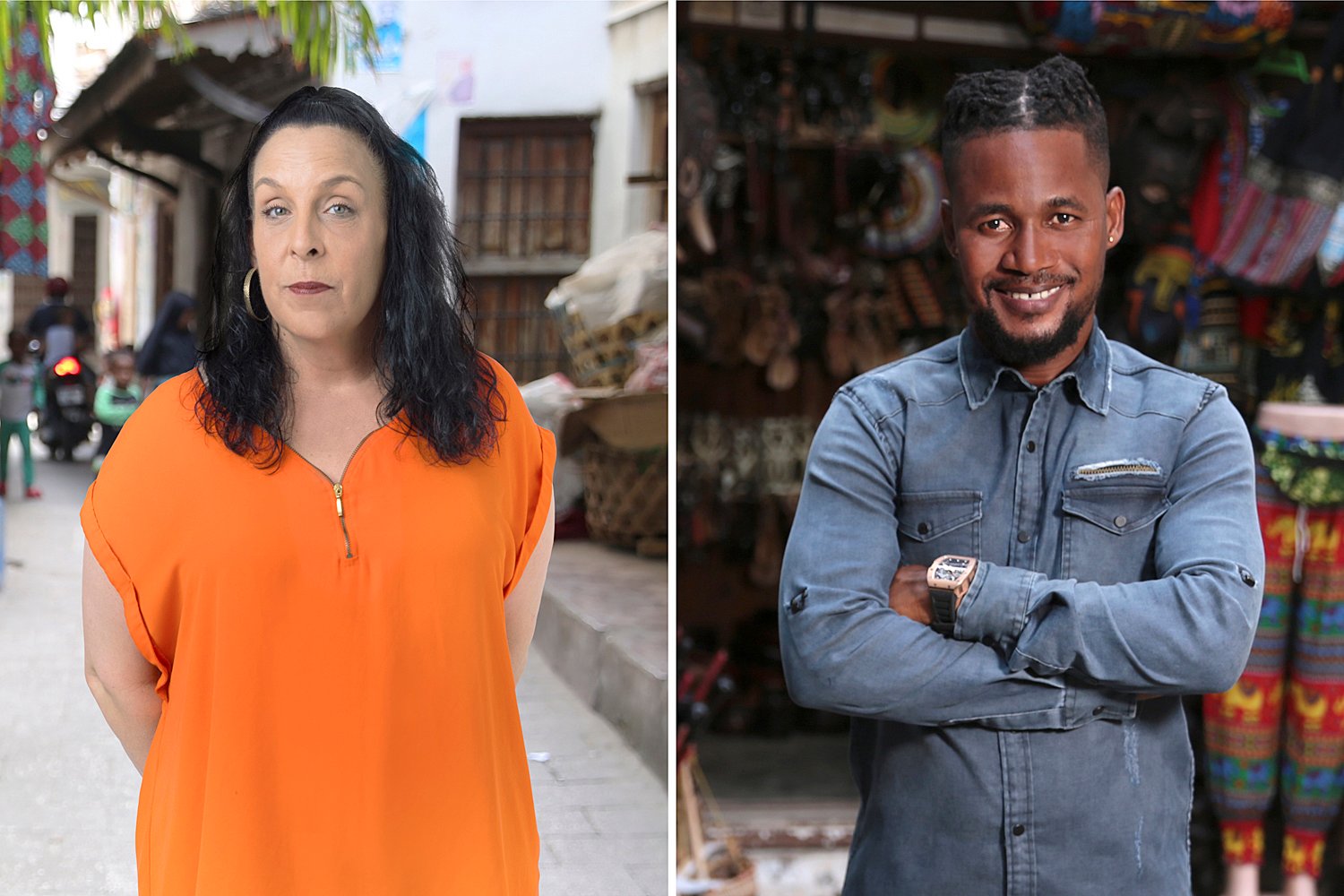 Usman only refers to Kimberly as his' potential girlfriend' in 'Before the 90 Days' Season 5
Kimberly caught fans' attention in the Before the 90 Days Season 5 premiere due to her fanatical attitude toward Usman. Usman, who also goes by his stage name Sojaboy, gained quite a few fans of his music after his first appearance on Before the 90 Days. Kimberly, who happens to be a massive fan of Sojaboy, eventually worked up the nerve to message him directly. To her surprise, he messaged back.
According to TLC's synopsis, "Divorcee Kim first reached out to Nigerian musician Usman on social media as a fan. After a year of phone calls, messages, and establishing a long-distance connection, Kim is ready to meet Usman in person and take their relationship to the next level. However, Usman is hesitant about his commitment to Kim. He met his American ex-wife online as well, and needs to know that his relationship with Kim will be different. The couple plans to meet for the first time in Tanzania, where Usman is shooting a music video, but can they ultimately put aside their doubts?"
While Kim wasted no time professing her feelings for Usman, he's been much more hesitant about their relationship. When the producers asked Kim if they were officially a couple, she told them that Usman calls her his "potential girlfriend."
RELATED: '90 Day Fiancé: Before the 90 Days' Season 5: Gino Makes Fans Feel 'Very Uncomfortable'
Kimberly gifts Usman a new MacBook Pro and a PlayStation 5 when they meet for the first time
After months of chatting online, Usman invited Kim to join him in Tanzania while he shot a new music video. She happily agrees and has her heart set on making their relationship official during her two weeks with him. Even though Usman insists on staying in a separate room from Kim, she takes her chances and books the honeymoon suite with the hopes of things turning romantic.
On her first night in the country, she invites Usman to her room, decorated with rose petals and candles. He confides to producers that he's shocked at the lengths she went to create a romantic atmosphere. However, he can't hide his smile when she gives him the gifts she's purchased.
She gives Usman a brand new MacBook Pro in her room because he told her that his old one broke. On top of that, she presents him with a brand new PlayStation 5. The PS5 is highly sought after. The majority of the time the product sells out before most can purchase it. Plus, the gaming console can easily cost close to $1,000.00 due to its limited availability.
'Before the 90 Days' Season 5 fans are torn on who's in the wrong in this situation
Some fans believe Kim's gifts are a way for her to manipulate Usman into a relationship and sex even though he explicitly stated he wants to wait. Others think Usman is using Kim for the stuff she buys him.
One Redditor wrote, "She thinks she's manipulating him but he already set so many boundaries, he immediately was like I'm not sleeping in this flower covered bed. It's not his fault she's trying to bribe him Into romance, she could've just bought him shoes or a s***** watch but she spent probably $3500 on electronics instead."
Another commenter replied, "Dude isn't even trying to hide the fact he's looking for an American sugar mama …"
Regardless of what fans think, everyone will have to wait and see how their relationship pans out in Before the 90 Days Season 5. New episodes air on Sunday nights on TLC.
RELATED: '90 Day Fiancé: Before the 90 Days' Season 5 American Cast Has Fans Cringing in Embarrassment