'90 Day Fiancé: Before the 90 Days' Season 5: Where To Follow the New Cast Members on Instagram
We've got all the details on where to find the '90 Day Fiancé: Before the 90 Days' Season 5 cast members on Instagram.
90 Day Fiancé: Before the 90 Days Season 5 premieres on Dec. 12, 2021, and fans of the franchise are excited to watch seven new couples navigate the international dating scene. This season of Before the 90 Days looks to have it all, from language barriers to trust issues. If you want even more content from the stars this season, we've rounded up all of their Instagram accounts for you to follow.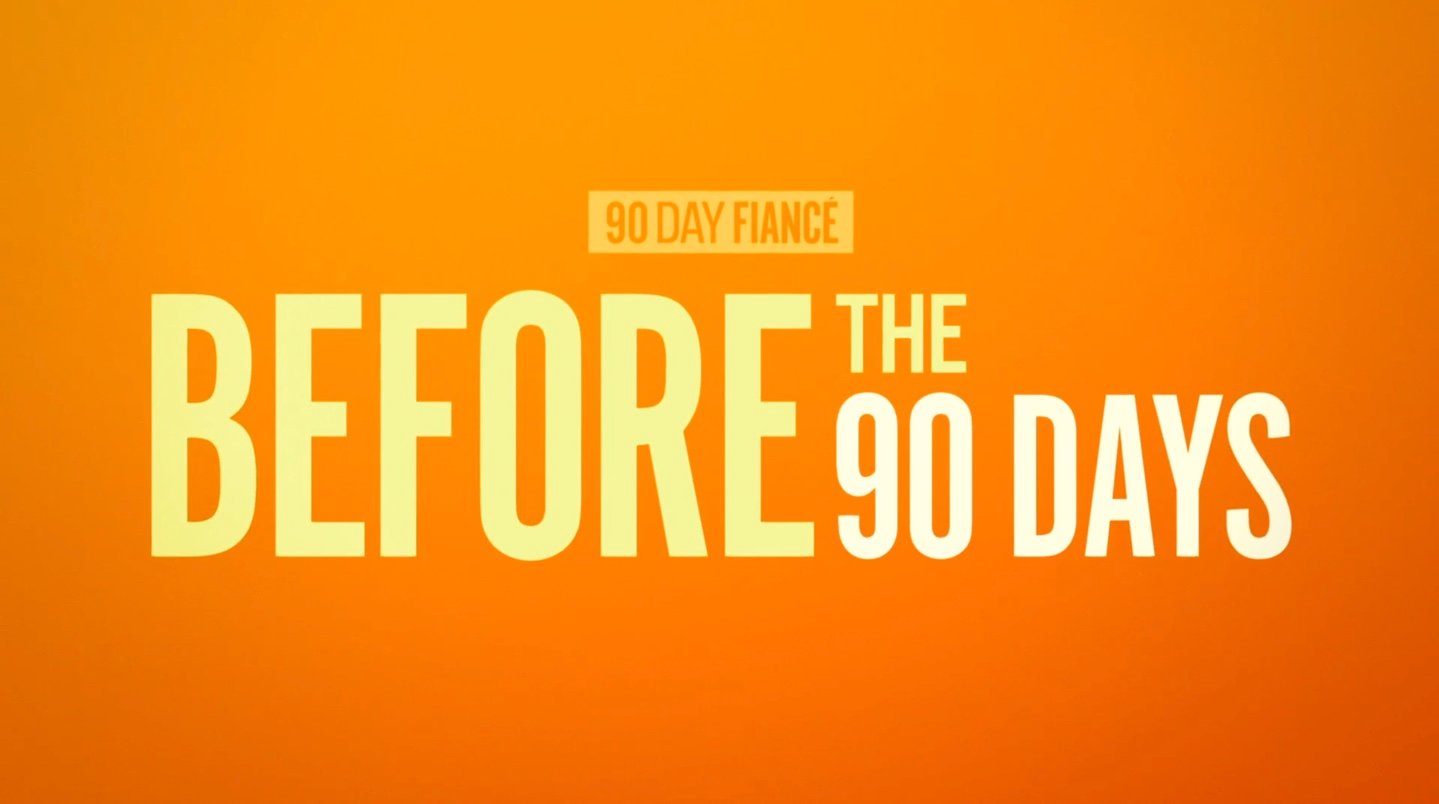 Where to find 'Before the 90 Days' Season 5 stars Caleb's and Alina's on Instagram
Alina makes history as the first little person to appear on 90 Day Fiancé: Before the 90 Days. She and Caleb met as teenagers but lost touch. Now that they've reconnected, they're both ready for something deeper than a friendship.
Alina, who lives in St. Petersburg, Russia, sings in her band and enjoys burlesque modeling and photoshoots. You can find her on Instagram under the username @AlinaKasha.
On the other hand, Caleb lives in Chandler, Arizona, and describes himself as an "adventurous person" with a "pretty hyperactive lifestyle." It doesn't look like he updates his Instagram all that often, but that might change once the show gets rolling. He's under the username @Caleb90Day.
Where to find 'Before the 90 Days' Season 5 star Memphis on Instagram
Fans meet Memphis in the Before the 90 Days Season 5 premiere episode, and she hails from Muskegon, Michigan. At 34 years old, Memphis is a single mom to two kids and a nurse practitioner. She wants a man who's ready to settle down and complete her family, and she thinks she's found that in Hamza. If you'd like to follow Memphis on Instagram, look her up under the username @MissMemphis05.
As of now, Hamza is nowhere to be found on Instagram. 
Where to find 'Before the 90 Days' Season 5 couple Gino and Jasmine on Instagram 
Gino snags a lot of air time in the first episode of Before the 90 Days Season 5. Audiences learn how he and Jasmine met and get to meet some of his closest family members like his brother, sister-in-law, and uncle. All of them seem concerned about Gino's plans to propose to Jasmine when he travels to meet her in Panama, but Gino isn't deterred. To find out what he's up to outside of the show, you can find him on Instagram with the username @GPalazz2.
Jasmine works as an American Literature teacher in Panama City, Panama. In the premiere episode, fans catch a glimpse of her extreme jealousy issues with Gino. She asks him to check in constantly and even has him hold his cell phone up to the bartender so she can see who Gino is talking to when he picks up his takeout order. You can find Jasmine on Instagram under @JasminePanama.
It doesn't look like season 5 couple Ella and Johnny have Instagram accounts
Ella, who lives in Idaho Falls, Idaho, already has fans concerned that she might be "fetishizing Asian culture." In the teaser trailer, we see Ella swinging a Katana in a samurai cosplay. 
Fans haven't seen much of Johnny in the teaser trailers either. One of the clips shown of Ella features her crying and wondering Johnny will make it to America this time after several cancellations. Neither of the two has Instagram accounts at the moment.
Where to find Mike and Ximena from '90 Day Fiancé: Before the 90 Days' Season 5 on Instagram
Mike, who lives in Thiells, New York, tells cameras he's remained single for most of his life. But now, he feels like he's met the love of his life in Ximena, who hails from Pereira, Colombia. Despite a pretty significant language barrier, the two want to try and make their relationship last for the long haul. You can find Mike under the username @MikeyB90Day. Ximena uses the username @MelissaMoralescuellar on Instagram.
Where to find season 5 star Mahogany on Instagram
Fans don't know much about Mahogany so far in Before the 90 Days Season 5. We know that she and Ben met online after reaching out once she saw Ben modeling for a fitness magazine. After that, the two bonded over their shared love of God, and Ben is ready to take things to the next level. However, the series' teaser trailers haven't given us a glimpse of Mahogany yet. However, you can look at her Instagram under the username @Passion70Roll. It doesn't look like Ben uses Instagram.
Where to find '90 Day Fiancé: Before the 90 Days' couple Usman' Sojaboy' and Kim on Instagram
Usman is the only returning cast member after his relationship with Baby Girl Lisa went up in flames. Now, he's cautiously optimistic about his new girlfriend Kim from San Deigo, California. The two connected after Kim reached out to Usman about his music. Ever since, they've chatted nonstop, and now Kim is flying to Tanzania to meet Usman in person. You can find Usman under the username @OfficialSojaboy. As of right now, Kim does not have Instagram.
Catch new episodes of Before the 90 Days Season 5 Sunday nights on TLC.