'90 Day Fiancé: Before the 90 Days' Star Memphis' Ex Claims She and Hamza Are Married and Have a Child Together
'Before the 90 Days' couple Memphis and Hamza may have just had their happy ending spoiled by a man claiming to be Memphis' ex-boyfriend.
90 Day Fiancé: Before the 90 Days Season 5 introduced fans to seven new couples, including Memphis and Hamza. Memphis lives in Michigan while Hamza calls Tunisia home. Memphis traveled to meet Hamza in person for the first time this season. Although, the couple's relationship seems to be on rocky ground. This includes a language barrier, an age gap, and Hamza getting caught lying about his age. However, a recent social media post making the rounds hints otherwise.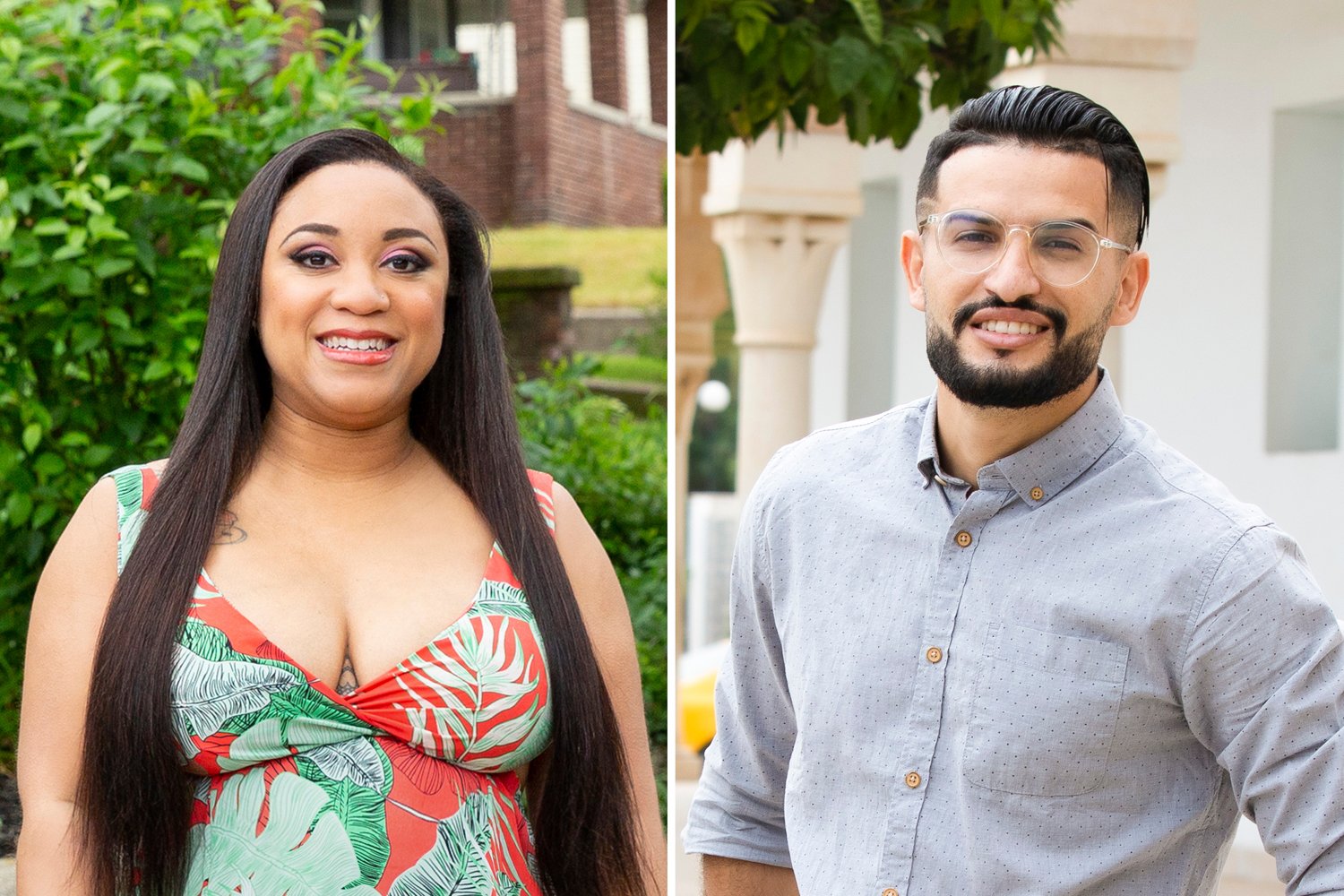 '90 Day Fiancé: Before the 90 Days' stars Memphis and Hamza allegedly have a baby together
On Jan. 9, 2022, a man claiming to be Memphis ex-boyfriend tweeted out quite the spoiler regarding Before the 90 Days couple Memphis and Hamza. The man drew attention to himself with a tweet reading, "When you find out your ex on a TV show n[sic] now everybody see[sic] y[sic] I let her ass go." 
Curious, a fan of the show asked who the tweet referred to. Ee replied, "Memphis." Another fan chimed in and asked if he and Memphis shared any children, but he said no. However, he revealed that Memphis and Hamza now have a child together as the conversation continued.
"Oh and Spoiler Alert: She is bipolar n was pregnant with his baby she had the baby a few months ago," he wrote.
Fans of the show criticized his claim that Memphis has bipolar disorder, but they were shocked at the news of the Before the 90 Days couple already sharing a child.
'Before the 90 Days' Season 5 stars Memphis and Hamza's relationship shows several red flags
Memphis and Hamza's relationship shown on Before the 90 Days Season 5 exhibits several red flags, and many fans didn't believe the couple would last. Memphis caught Hamza in a lie about his age early on during her trip to Tunisia. He told Memphis he was 28 years old, and in reality, he's only 26.
The couple's language barrier also proves to be an issue. Neither Memphis nor Hamza speak much of the other's language, which requires them to resort to a translation app. Memphis told cameras that the only words Hamza knows in English are "sexy time." This is how he initiates intimacy via video call. 
In the most recent episode of Before the 90 Days Season 5, Memphis blew up at Hamza for not taking their trip to the US Embassy seriously as they tried to obtain a marriage license. However, Hamza redeemed himself in her eyes when he reserved a romantic hotel room for them.
Fans felt the comment about her alleged bipolar disorder was inappropriate
Fans thought the reveal of Memphis and Hamza's baby was shocking. However, they were more offended by the alleged ex-boyfriend potentially outing her mental health issues. 
One Redditor wrote, "Ok I love gossip and need to know if this pregnancy rumor is real because that's some major tea!! As for the bipolar comment her ex had no comment. My brother is bipolar and I'm not going to use that to snark on someone."
Another user agreed the comment about her alleged bipolar disorder was entirely uncalled for, "I read his comments and heard this in my head 'hell hath no fury like a woman scorned.' Such a classless move to talk about your ex publicly like this, and it says way more about him than it does about Memphis."
Neither of the Before the 90 Days Season 5 stars addressed the rumors. Presumably, the couple would address the addition of a baby at the reunion.