'90 Day Fiancé': Benjamin Taylor and Akinyi Obal Update Fans on Their Relationship
Though 90 Day Fiancé introduces us to new couples several times a year, fans still have their favorites. Benjamin Taylor and Akinyi Obal were fan favorites on 90 Day Fiancé: Before the 90 Days Season 3, however, their relationship didn't seem like it was going to last at times. From struggles with bride prices to concerns about Obal being a stepmom, the relationship was a bit rocky at times. Now, the two have updated fans on how things are between them.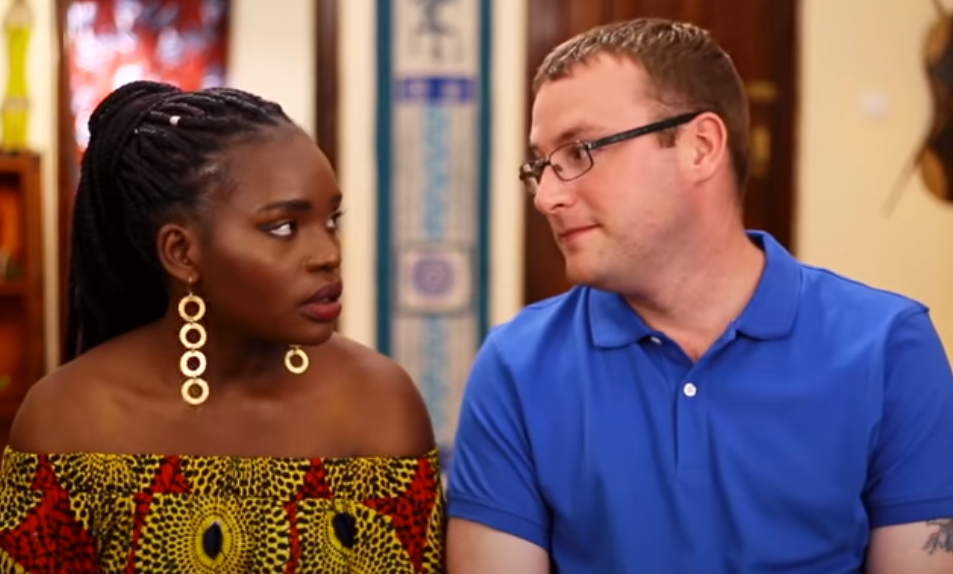 Akinyi and Benjamin update fans
Last year, Obala and Taylor had to postpone their wedding due to the coronavirus (COVID-19) pandemic. However, Obala was not upset about pushing the date.
"I feel like Benjamin is rushing with the marriage," she said on a recent episode of 90 Day Fiancé: Self-Quarantined. "I want to wait the full 90 days to get married because I don't know what kind of life I'm going to have in the United States. I want to learn different things and get comfortable, and he's rushing me when I feel like I don't want to be rushed."
Obala was eventually able to move to America and be with Taylor. The two commonly update fans on their relationship via their Facebook. Obala recently uploaded a video titled "We love our weekends together" to her and Taylor's shared Facebook page. The video showed her and Taylor having breakfast together and taking Taylor's son to the Phoenix zoo.
The pair also recently updated their page's profile picture to one of them hugging and smiling while looking into the camera. So, it looks like everything has been looking up for the season 3 couple.
Benjamin and Akinyi on '90 Day Fiancé'
Taylor was intentionally looking for an international girlfriend before 90 Day Fiancé. He had set the range on his dating app to thousands of miles away, which allowed him to meet Obala in Kenya. On 90 Day Fiancé: Before the 90 Days, Taylor flew to Kenya to ask Obala's family if he could marry her. While there, he was told that he must pay the bride price to marry Obala.
"It's meant to say 'thank you for raising this child to a certain point,'" Obala said on the show of the bride price. Unfortunately, Taylor was not able to pay the bride price, which Obala said would be a minimum of around $3,000. However, Obala's father was able to work out a payment plan with Taylor.
Before their marriage, Obala potentially becoming a step-parent to Taylor's child was also a point of contention.
"I don't think his son lacks parental support in any sense," Obala told Channel 24 of the relationship she hoped to have with Taylor's son. "He has both the love of his biological mom and dad, and I don't think I need to step in as anything but a friend. I think he has both his parents and they're doing a great job raising him; my role is to be a guardian and a friend."
Given the video of her and Taylor taking the child to the zoo, it seems as though the 90 Day Fiancé star is getting used to life with a child.