'90 Day Fiancé': Big Ed Brown Calls His Relationship With Rosemarie Vega a 'Complete Waste'
90 Day Fiancé: Before the 90 Days star Big Ed Brown is looking for love again. Soon, he will be starring in the franchise's newest spinoff, The Single Life. However, before the premiere, he's taking some time to reflect on his relationship with Rosemarie Vega.
In a new interview, Big Ed has made it clear that he's still better about their 2019 breakup. In fact, he now says the relationship was a "complete waste."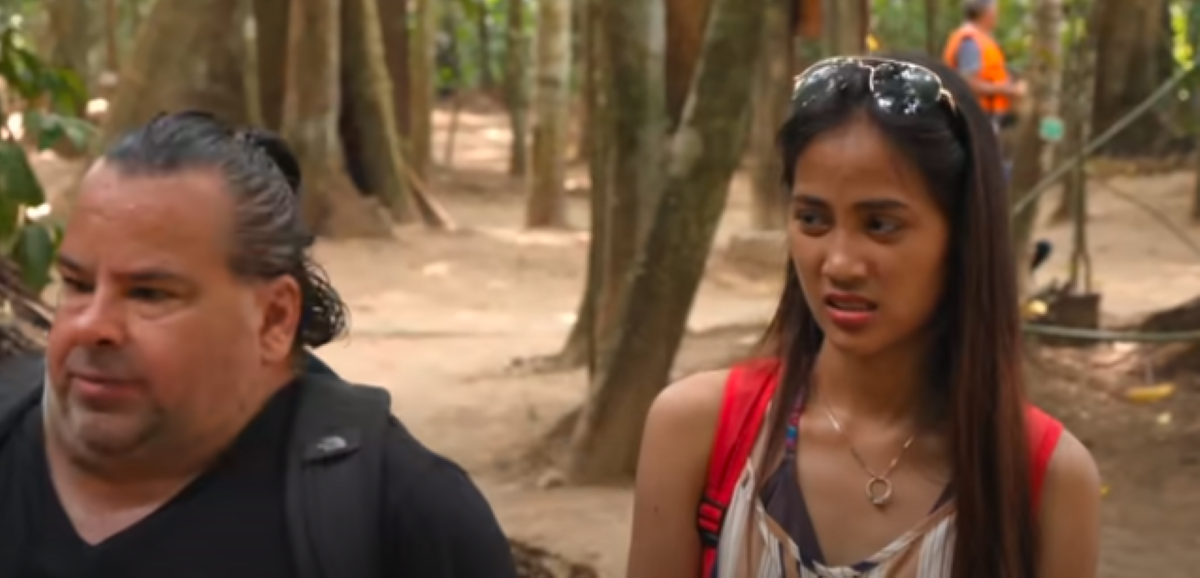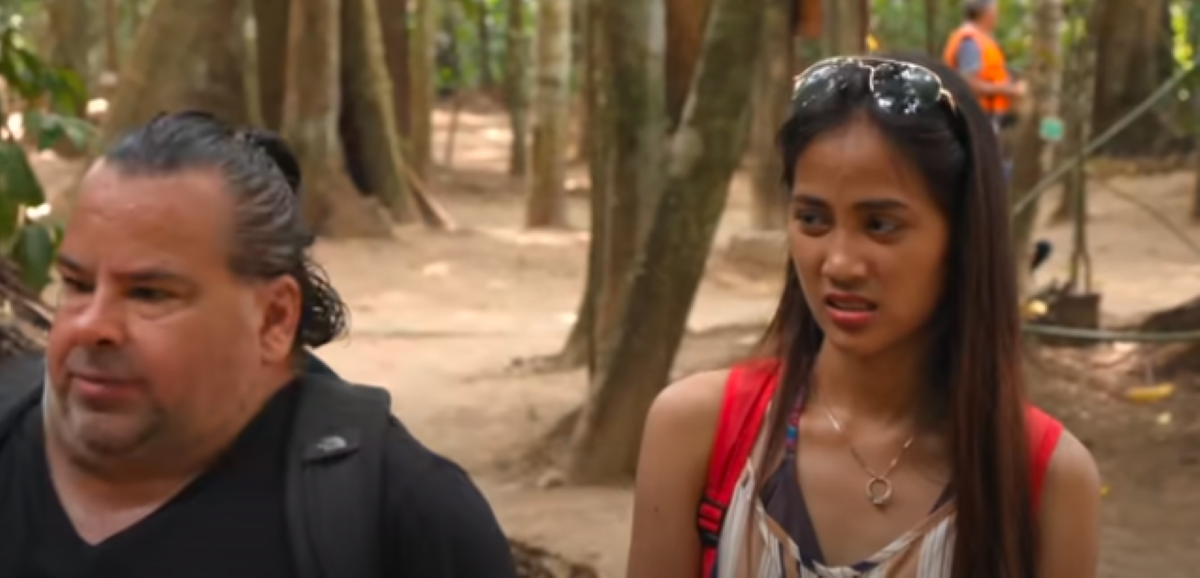 The '90 Day Fiancé' star met Rosemarie Vega one final time on 'Bares All'
During the explosive reunion on the new Discovery+ spinoff 90 Day Fiancé: Bares All, fans saw Big Ed reunite with Rosemarie via Zoom, which will most likely be the last time they come face-to-face in any capacity.
It was clear during the special that the San Diego native is still very bitter about the break-up. And it was revealed that Big Ed was caught trolling his ex with a fake social media account. Fans also learned that Big Ed and Rosemarie had not spoken to each for months. But he claims that he is over the split and has moved on.
In the end, the former couple ended up apologizing, which led to many fans wondering why this didn't happen in the first place.
"You've helped me in so many ways, I'm very happy. I'm growing, I still have a lot to learn, but you admired me and you touched my heart, even though it didn't work out," Big Ed told Rosemarie.
Big Ed Brown shares what he learned from his failed relationship
90 Day Fiancé fans watched Big Ed and Rosemarie's relationship unfold during season 4 of Before the 90 Days. The 54-year-old recently told US Weekly that he learned a lot about himself while dating the 23-year-old Vega.
He joked that the biggest lesson he learned was "don't tell a girl on international TV to brush your teeth." But then, Ed got serious for a minute and revealed that what attracted him to Rosemarie the most was the fact that she admired him. He admits this made him feel "really good."
"Like after a while, when somebody looks up to you, it feels good. But she opened my heart to love," Ed explained. "Even though it didn't work out, I came back to San Diego, I got some retrospect on who I wanted to be. And the most recent person that I met was unexpected, and that's what love is."
Big Ed went on to say that love "just catches you off-guard and you never know where it's going to take you." He called love a "crapshoot" because you never know if it will work out.
The '90 Day Fiancé' star says his relationship with Rosemarie Vega was 'a complete waste of time'
Big Ed's comment has many fans scratching their heads since he made it clear to viewers during his relationship with Rosemarie that he didn't believe in love. Of course, he never told her that. And his lies made him the season 4 villain. Those lies also caught him with eventually, and led to the end of his relationship.
Nevertheless, in the aftermath of his breakup with Rosemarie, Big Ed says that he returned home from the Philippines thinking he had failed.
"I really came back, like, that was just a waste of my money and a complete waste of my time, and I failed," he surprisingly revealed. "Luckily, I didn't lose my daughter, which was my biggest concern. I didn't think about women, and then I'm like, 'OK, it's been eight months. Ed, are you going to get back on the horse again?'"
This comment was a complete 180-degree turn from his previous on-screen behavior. Fans have not forgotten the Tell All special when Big Ed has his adult daughter in tears because he seemed more than willing to cut ties with her.
90 Day Fiancé: The Single Life premieres February 21 on Discovery+.