'90 Day Fiancé': Big Ed Brown, Colt Johnson, and 4 Others to Star in New Spinoff 'The Single Life'
Did you think that 90 Day Fiancé was done with the spin-offs? If so, you were very mistaken. If you're new to the franchise, then you might not have realized that 90 Day Fiancé is the gift that keeps on giving and no pandemic can get in the way of their new content. Though 90 Day Fiancé is used to doing spin-offs, this new one, The Single Life will be the first of its kind.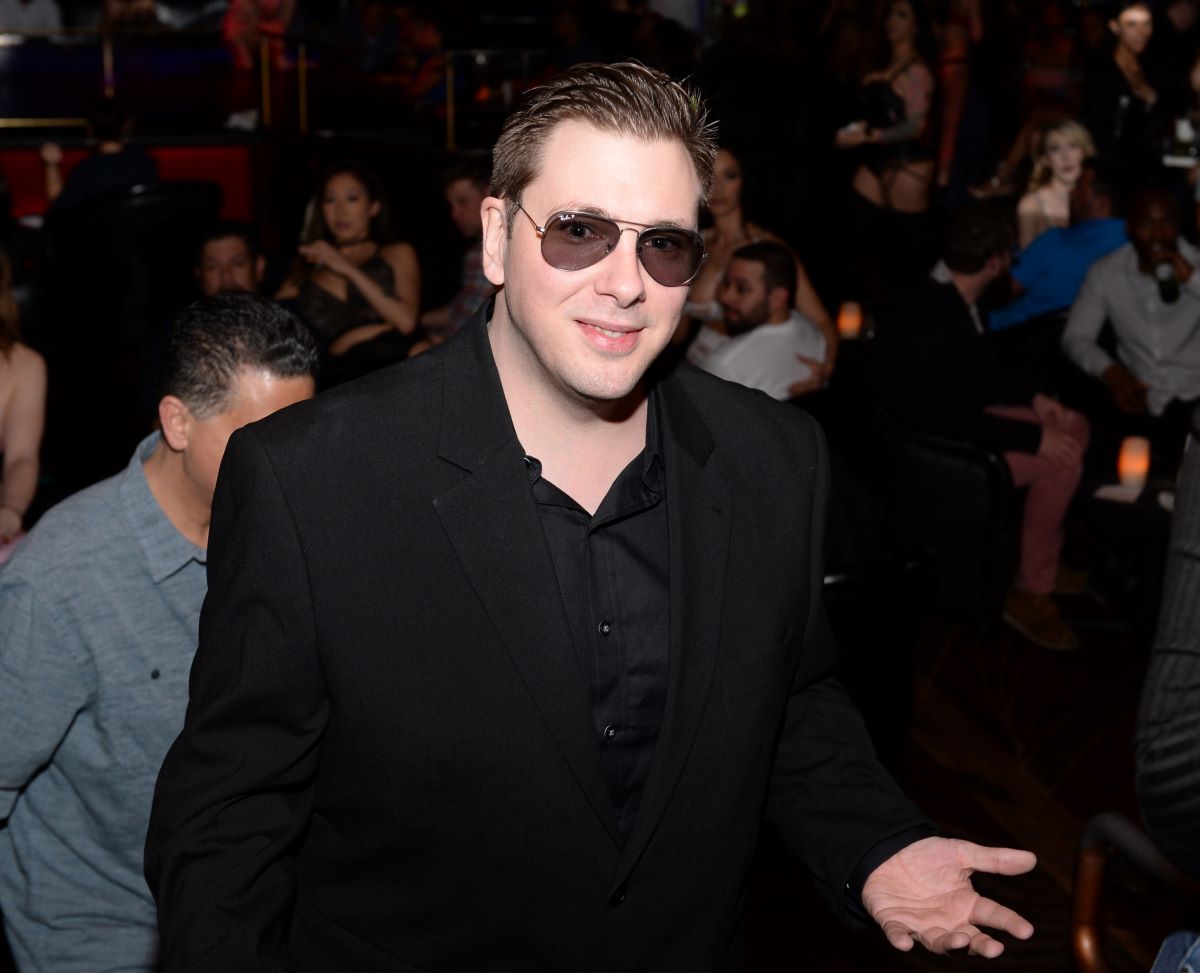 What is 'The Single Life'?
Normally, 90 Day Fiancé focuses on couples who are trying to make their relationships work despite being from different countries. This new show will focus on former 90 Day stars living their lives post-relationship.
"Up until now, our wildly popular 90 Day Fiancé franchise has focused on sharing the love stories of couples from around the world," Howard Lee, president and GM of TLC, said in a statement, according to People. "With this monumental new spinoff, we're giving center stage for the very first time to the singles our viewers have come to know, and root for, as they yearn for love and continue searching for their true life partner." 
The new show, which will premiere on Discovery+ on Feb. 21 will feature Big Ed Brown, Brittany Banks, Molly Hopkins, Fernanda Flores, Colt Johnson, and Danielle Mullins.
Big Ed Brown
RELATED: '90 Day Fiance': Big Ed Is Trying to Shut Online Trolls Up by Donating to Charity
Brown was first featured on 90 Day Fiancé: Before the 90 Days. He dated Rose Vega from the Philippines. Vega ended up breaking up with him after he told her that he didn't want kids.
"I should have been more truthful," Brown told Vega on the show. "I apologize. I should've said I don't want more kids, but I wanted to get to know you. I wanted [you] to get to know me to make sure we are compatible."
But by that point, Vega was done with Brown's antics. During their relationship, he lied to her about his height, told her her breath stunk, and asked her to shave her legs. None of this went over well with fans.
Brittany Banks
Banks was on the most recent season of The Other Way with her fiancé Yazan. She moved to Jordan to be with him but refused to convert to Islam and ultimately, his conservative ways drove a wedge between them. Banks also accused Yazan of cheating on her.
"Fun facts about us," she captioned a now-deleted picture of her and Yazan. "Yazan's favorite drink is Jack Daniels. Yazan loves hashish, tramadol, and gaslighting women. He also loves to cheat with '90 Day Fiancé' fans. He's on his third one. His favorite pastime is blaming others for his actions. Enjoy @yazan_abuhurira did I miss anything? Should I honorably mention your out of control temper?"
Molly Hopkins
Hopkins appeared on season 5 with her ex-husband Luis. After things ended with him, Hopkins is finally ready to get back to dating. On The Single Life, she will have to figure out how to balance her business and love.
Fernanda Flores
RELATED: '90 Day Fiancé': What Is Brandon Gibbs' Net Worth and What Does He Do for Work?
Flores moved from Mexico to be with Jonathan Rivera on season 6 of 90 Day Fiancé. Unfortunately, the stress of living in a new country and being alone got to be too much and the two got divorced. Rivera has now moved to Chicago with a new girlfriend and Flores is ready to find love too. 
Colt Johnson
Johnson appeared on season 6 of  90 Day Fiancé with Larissa Dos Santos Lima. They had one of the most tumultuous relationships in franchise history that ended with Dos Santos Lima facing charges after a domestic dispute between them.
Danielle Mullins
Mullins appeared on season 2 of 90 Day Fiancé with her ex-husband Mohamed. Since then, she has struggled dating but is ready to start again.