'90 Day Fiancé': Big Ed Calls Liz 'F*cked Up in the Head' In Leaked Phone Call, Fans React
90 Day Fiancé star Big Ed has given fans even more reasons to dislike him after a leaked phone call between him and Liz, from The Single Life, started making the rounds on social media. The call is alarming to say the least, and features Ed hurling verbal abuse at Liz and gaslighting her for about four minutes. Now, fans are feeling more justified than ever for their dislike of the TLC star.
Big Ed and Liz met on 'The Single Life'
RELATED: '90 Day Fiancé': Are Colt Johnson and Vanessa Guerra Having Kids?
90 Day Fiancé star Big Ed returned to the hit TLC franchise for the spinoff The Single Life. The show featured Ed, among other 90 Day Fiancé stars, as they try to re-enter the dating pool.
Ed, true to form, met a woman much younger than him — although this time, she was at least older than Rose. Ed, 55, met Liz, 28, at a restaurant where Liz works and Ed is a regular. Already, most reasonable folks would balk at the idea of coming on to a member of the service industry, but Ed went for it anyway.
Liz expressed concern over the age difference between herself and Ed early on in the show.
"It does worry me though, with the whole age thing or something. Like all those problems that came with, like, Rose would come up again," Liz told producers.
"Liz is so amazing. I like Liz. I want her to like me. And this is the first date that I've been on since the relationship with Rose [Vega] and I ended," Ed said.
'90 Day Fiancé': Big Ed says awful things to Liz in leaked call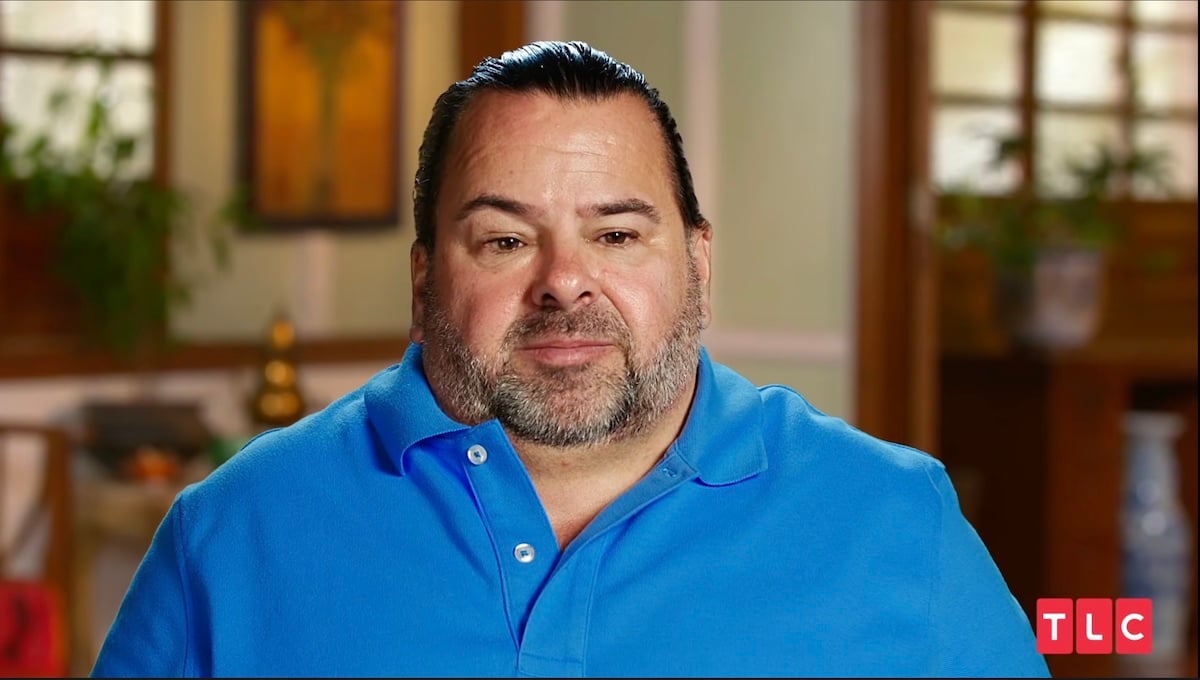 Despite the pair's hopefulness, a leaked phone call between Ed and Liz suggests that the couple is through — and no small wonder, given the way the 90 Day Fiancé star spoke to Liz.
The leaked call features Liz talking to an irate and verbally abusive Ed, who seems to be mad at Liz for asking Ed to lend a coworker a hand in finding a living space. The kicker is that Liz had asked Ed about it prior, and he'd said sure, and told her she was a kind-hearted person. After the fact, Ed turned on Liz with any number of epithets despite his previous acquiescence.
90 Day Fiancé blogger John Yates logged the call on his Instagram page, and it can be found here.
"I don't give a f*ck Liz, you're f*cked up," Ed told Liz.
"Are you going to listen to me or are you gonna take over this whole — " started out Liz, before Ed interrupted to tell her she's "f*cked up" again.
"Stop speaking to me like this Ed, stop!" replied Liz.
"For you to even offer to give a coworker a home, a ride home to El Cajon, what the f*ck is wrong with you?" asked Ed.
"Stop! Stop belittling me, I don't deserve this!" pointed out Liz.
"You are f*cked up in the head," Ed added.
"I called you and asked you and you said — "

"I don't give a f*ck," interrupted Ed. Liz asked him why he said yes when she asked. Ed just repeated "f*ck you" several times while she talked, before telling her once again that she's "f*cked up in the head."
The argument continues with Ed barraging Liz with additional insults, as well as gaslighting her about the incident, slamming her for her actions despite telling her he had no problem with it earlier that day.
The four minutes of the phone call are very damning when it comes to Ed, who not only refuses to give Liz room to talk, but calls her names and demeans her instead of having an adult conversation. Liz eventually breaks down in tears as Ed tells her to stop being emotional and continues to insult her.
'90 Day Fiancé' fans are fed up with reality star's behavior
90 Day Fiancé fans were disgusted by Big Ed's behavior towards Liz, but weren't exactly shocked. Ed has shown his callous side in the past with Rose Vega, belittling her and lying to her about his ability to have children, among other things.
"Eww Ed is a gaslighting little sh*t," wrote one commenter on John Yates' post.
"TLC needs to fire his a**, he needs to be behind bars, and people need to stop hyping his ego," opined another Instagram user.
"Wow…just wow. I don't even have words for what I just heard…he should be ashamed of how he spoke to her. Bet he wouldn't want any man speaking to his daughter like that! Girl move on cause he ain't worth it!!" added another user.
"As someone who's been in an abusive relationship and has this conversation, just hang up the phone and leave. He's 50 something. Jesus," wrote another.
Suffice it to say, fans were disgusted by what they heard. It remains to be seen if Ed will apologize for his actions, or if TLC will address what was clearly a toxic interaction.
Ed and Liz have not replied to a request for comments on the phone call.