'90 Day Fiancé': Big Ed Insults Rose's Breath, Gives Her Mouthwash and a Toothbrush
90 Day Fiancé star Big Ed has been facing a hefty amount of criticism from some fans of the show following his behavior towards Rose. Big Ed is 54 and hails from the United States. Rose, his 90 Day Fiancé love, is 23 and comes from the Philippines. Ed hoped to woo Rose when he arrived in her country, but instead, he's managed to insult Rose several times. Additionally, Ed seems unable to conceal his shock and disgust when it comes to how poverty has affected Rose's living situation. Now, Big Ed is facing criticism once again after gifting Rose mouthwash and a toothbrush.
Big Ed asked to shave her legs
During his season of 90 Day Fiancé, Big Ed has made a few gaffes when it comes to Rose. The reality star was very concerned with her past relationships and kept badgering her for information about who she used to be with and who she did or did not still talk to.
Eventually, she told Ed she was sick of hearing all about his hangups regarding her past. He told Rose he'd stop asking if she agreed to take an STD test — when she suggested he take the test too, he declined. Naturally, she was very offended. 
Things only got worse. After an awkward moment involving a perfunctory foot rub and an unwanted kiss, Ed spent the night with Rose. Later, he said to Rose, while nodding, "Um, don't be mad at me, but um, I noticed your legs were kind of like mine, they were hairy. Would you shave your legs?"
Rose looked irritated with Ed for asking. It seems as though Ed has a variety of requirements for Rose that he expects her to meet.
Big Ed seemed shocked by Rose's living conditions
Later, Ed visited Rose's family home. Rose lives in a poorer area of the Philippines, and her family has to deal with a degree of poverty as a result. The 90 Day Fiancé star was shocked at their living conditions, and expressed his shock several times — within earshot of her family. 
There were no windows, and Ed voiced concern to his hosts about bats and bugs. He told cameras, "It's all open up above, and they don't really have a front door, it's just kind of a curtain of paper CD covers. It's all concrete with sheets hanging, covering, I guess to make it more homey. I expected it to be pretty bad, but this is really bad."
The 90 Day Fiancé star eventually washed up with Rose's father using a tabo, a Filipino dipper. She and her father showed him how to wash using the tabo, and Ed seemed to struggle with the cold water. She eventually rinsed him off with a hose while Ed shouted, "Okay I'm done! I'm done, I'm done! I'm done!"
Ed later spotted a rat by the wall, and pointed it out to Rose, who seemed unconcerned. Ed told cameras, "I can't wait to get out of here, so I'm going to make hotel reservations as soon as possible. But first I want to ask her father if it's okay out of respect, because I'm a father and I would expect the same. But I'm not sure how he's feeling about me, what if he says no?"
The '90 Day Fiancé' told Rose she has bad breath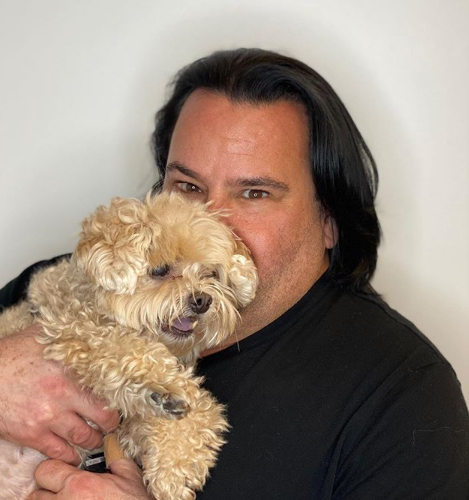 Unfortunately, things soon got worse for Rose. Ed managed to insult his erstwhile lover once again, this time with some insensitive gifts. 
Rose and Ed spent a night together at a resort. Ed gave her a bikini and a teddy bear before hitting her with the insulting gifts. 
He told Rose, "I got you a couple more things. This is going to be less romantic. So, this is mouthwash. And I got you a cute toothbrush because your breath is not pretty." 
The reality star then told the cameras, "One of the first things I noticed, even at the airport, was her breath."
Rose was livid with Ed. She explained to him that she has an ulcer which causes bad breath sometimes, and that she always brushes her teeth. Rose stormed off to the bathroom while calling Ed rude and ugly.