'90 Day Fiancé': Big Ed's Daughter Reacts to Him Saying He'd Give Her up for Rose (Again)
Big Ed Brown's daughter, Tiffany, didn't approve of her father's relationship with Rose Vega on 90 Day Fiancé. It drove an undeniable wedge between them, but Ed eventually apologized seemingly mending their strained relationship.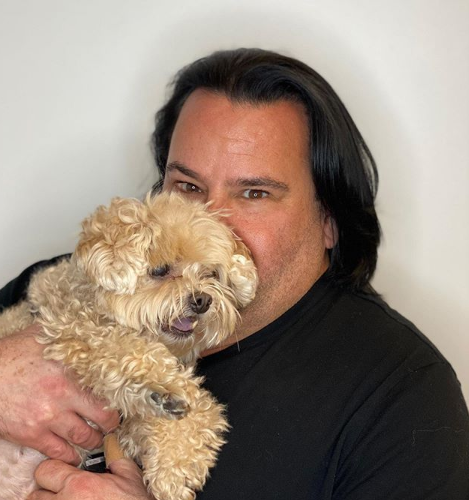 Big Ed's apology to his daughter, Tiffany
"I had to do it. I had to follow through. I didn't listen to you. I didn't really understand why you were so upset," Ed began his apology to his daughter.
"I was upset that you're old enough to be her dad. I was just like, 'What are you doing?' 23? I'm 29! What do you have in common with her? It was hard. Because you were blowing me off and essentially saying, 'F you, I don't give a sh*t. I'm just gonna do whatever,'" responded Tiffany.
RELATED: '90 Day Fiancé': Ash Naeck Explains Why He Lied to Avery Warner About Tom Brooks Screenshotting Their Flirty DMs
"I was selfish and I'm sorry. One thing that I definitely want you to know is that you were and are and have always been the love of my life. And we have such a great foundation. And I did realize, 'Wow, I just probably flushed that all down the toilet.' And that's what scared me the most," he said. "But, for what it's worth, I'm sorry for not listening, you know, to you. And the fact that I hurt you."
Big Ed, Rose, and Tiffany on the '90 Day Fiancé' Tell-All
But then, during the "Tell-All," Ed revealed that he considered getting back with Rose after his trip to the Philippines. He said Rose reached out to him, sending him flirty pictures of herself and asking for a present for Valentine's Day. He said he was ready to give it another try and even give up his relationship with Tiffany again for Rose.
Ed says he ultimately decided against it when he began to suspect that Rose was dating someone else (who happened to be a woman).
 "There's nothing wrong with that. You can love whoever you want," he said. But he didn't want Rose reaching out to him if she was already dating someone.
RELATED: '90 Day Fiancé': Geoffrey Paschel Cancels His 'Tell-All' With Varya Malina
Rose said she wasn't currently dating the woman in question but that she was after she and Ed broke up. Furthermore, she said she wasn't reaching out to Ed–Ed was reaching out to her and she was responding because she "didn't want to be rude."
The "Tell-All" host, Shaun Robinson, then reveals that Tiffany had been listening to the whole conversation. She appeared emotional and said that "it sucks" to hear that her father would get back together with Rose even though it'd mean losing her. She mentioned the age gap again.
"I risked my relationship with you and I'm sorry. I was blinded. It was a mistake," Ed apologized again.
Read more: All the '90 Day Fiancé' Women Tom Brooks Asked out After Filming