'90 Day Fiancé': Bilal Continues to Anger Fans With His Treatment of Shaeeda
It doesn't look like '90 Day Fiancé' star Bilal will become a fan favorite anytime soon. After the prank he played on Shaeeda last week, Bilal made matters worse when he threw her under the bus with his family.
90 Day Fiancé Season 9 brought us six new couples and one returning couple, including Bilal and Shaeeda. Bilal immediately started off on the wrong foot with fans when he chose to trick Shaeeda when she arrived on her K-1 visa in the United States. Instead of taking Shaeeda to Bilal's decently sized, clean home, he took her to the home where he grew up. That house had been abandoned for years and was quite dilapidated, but Bilal still got mad at Shaeeda for not being "grateful" for what he offered her. However, he doesn't appear to be making up for his bad behavior.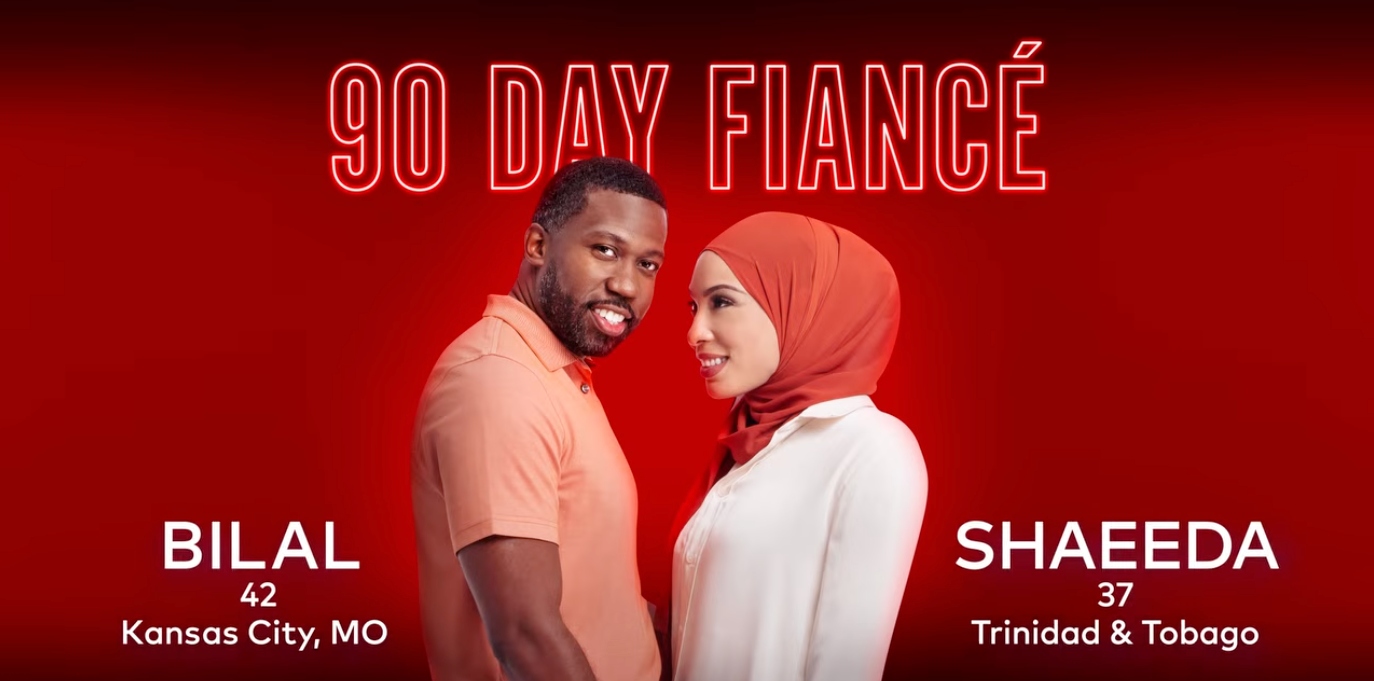 '90 Day Fiancé' star Bilal threw Shaeeda under the bus to his family
In the May 1 episode of 90 Day Fiancé, Bilal finally came clean to Shaeeda about the "prank" he played on her involving his house. Bilal told Shaeeda they were meeting his mother for lunch at her house, but the place he drove to actually belonged to him. Bilal's house thrilled Shaeeda, and she forgave him for the prank.
Once they settled in, Bilal's family arrived to meet Shaeeda, including his mother and sister. Everyone hit it off fairly quickly, but Bilal didn't hesitate to throw Shaeeda under the bus regarding her reaction to his "prank." 
Bilal's sister asked, "So, when Bilal took you to where we grew up, what was the perception, you were coming home?"
90 Day Fiancé star Shaeeda remained polite about her reaction and replied, "More or less, I think so."
However, while Shaeeda wanted to move on to another topic of conversation, Bilal insisted she talk about it. His sister asked again about Shaeeda's reaction.
Shaeeda said, "It took me back to a time, like I felt when I opened the door, I felt like I step back in time. Like my grandmother's house. It had my grandmother's ceiling."
It's evident Shaeeda tried to remain polite about the experience knowing Bilal's mother once lived there, but Bilal chimed in to give some details of his own. "Yeah, she wasn't too happy with that. She was like, 'Um… you brought me from Trinidad to this?'"
Bilal giving his family his interpretation of Shaeeda's reactions made her uncomfortable
After Bilal's comment, the conversation came to an awkward pause, and Shaeeda smiled nervously. Bilal's mother asked, "Did she really?"
The way 90 Day Fiancé producers edited the show, Bilal's mother appeared irritated with Shaeeda's comments. However, she laughed at Shaeeda's reaction, and so did his sister.
On the other hand, 90 Day Fiancé fans don't think Bilal's treatment of Shaeeda is acceptable.
'90 Day Fiancé' star Bilal is still in the dog house with fans of the show
Bilal's actions aren't winning him any favors with fans. Audiences continue to see Bilal's treatment of Shaeeda as disrespectful, even if he does say it's only a prank.
One fan wrote, "Literally paused my early viewing of 90 Day Fiancé 45 minutes in to say how much I strongly dislike Bilal. He is so condescending and disrespectful towards Shaheeda. I would have kicked him under the table. Awful."
Another Redditor wrote, "I can't believe the way Bilal talked to Shaeeda in front of his family. He threw her under the bus about his' prank,' when she was trying to be graceful about it, then said she 'lived in a fantasy world,' regarding children. Absolutely disrespectful. He talks to her like he's above her. So gross and low-key abusive."
The trailer for next week's episode of 90 Day Fiancé shows Bilal's children meeting Shaeeda for the first time. Tune in to TLC on Sunday nights to watch as the drama unfolds.