'90 Day Fiancé' Spoilers: Bilal's Plan for Shaeeda Backfires Again During Awkward Prenup Talk
It seems timing isn't Bilal's strongest suit on 90 Day Fiancé. In a preview clip for the newest 90 Day Fiancé Season 9 episode on June 19, Bilal chooses an awkward time to bring up a conversation with Shaeeda about a prenup agreement. Here's what happens.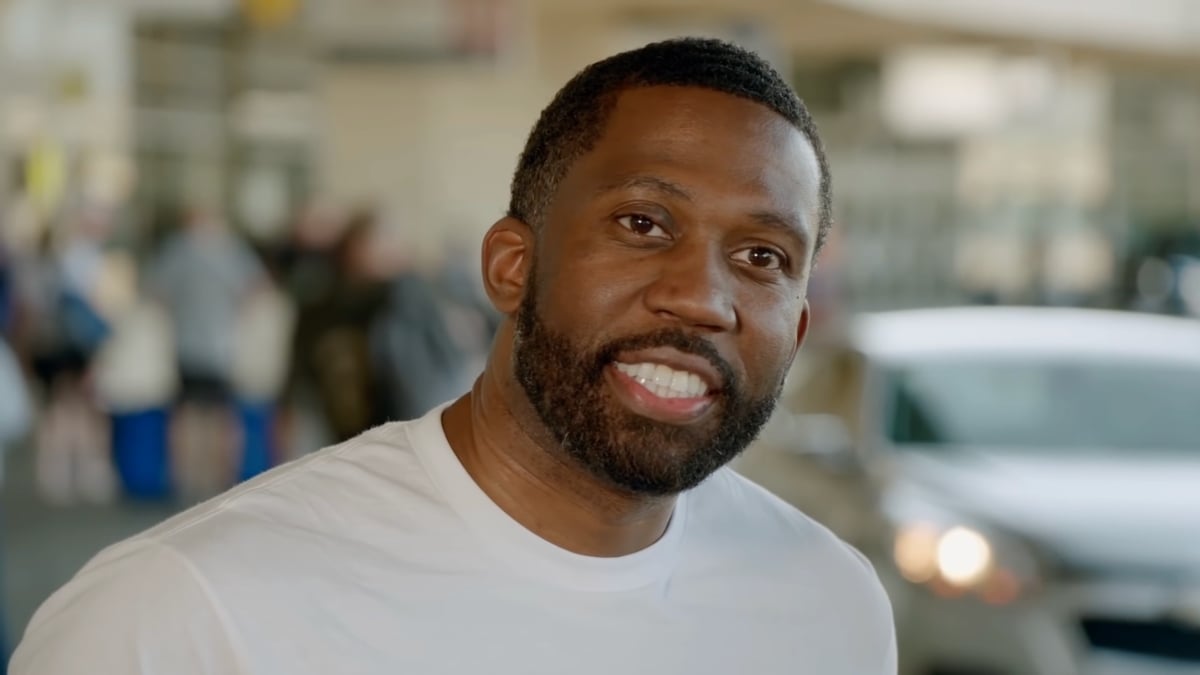 Bilal tries to discuss a prenup agreement with Shaeeda during a Ferris wheel ride in a '90 Day Fiancé' sneak peek
In a preview clip shared by People, Bilal and Shaeeda enjoy a date at a local park. They decide to take a Ferris wheel ride, but Shaeeda gets nervous about the height. In an ill-advised attempt to distract his fiancée, Bilal strikes up a conversation about a prenuptial agreement. For those unfamiliar, couples can sign a prenup contract before getting married to control what would happen in the event of a divorce or death. These contracts often cover the division of property, retirement, and money.
"It's probably not the best time," Bilal tells Shaeeda. "We got an email. The contract, the marriage contract, the prenup. I'll show you a little bit about what it looks like." 
Shaeeda looks disappointed when Bilal brings up the prenup, but he pulls out his phone and shows her the contract anyway.
"So I guess this is your way of wooing me," Shaeeda says.
Bilal defends the subject by saying he wanted to get her mind off her fear of heights: "It's kind of like when you have a pain … and you step on somebody's foot to take away from the other pain."
Shaeeda is 'shocked' that Bilal wants a prenup
The clip also shows footage of Bilal and Shaeeda's confessionals. Shaeeda admits she is in "complete shock" that Bilal wants a prenup because she had already shot down the idea before.
"Before I came here, Bilal had only mentioned the idea of a prenuptial agreement, and I was adamant that it was not for me," she says. "And we didn't speak about it again. I did not even know that he was still thinking about a prenuptial agreement, let alone having a lawyer write up a copy."
Meanwhile, Bilal again tries to justify the conversation but admits that he may not have chosen the right time.
"I thought I was doing something good, kinda take her mind off of the height," he says in his confessional. "But it ended up being something bad. Definitely backfired. In hindsight, I probably should have picked a better time to do that."
Bilal previously pranked Shaeeda to test her loyalty on '90 Day Fiancé'
This wasn't the first plan of Bilal's to backfire. Earlier in the season, Shaeeda moved from her home in Trinidad & Tobago to live with Bilal in Kansas City, Missouri. When he picked Shaeeda up from the airport, he pranked her by taking her to his dilapidated childhood home instead of his current home. Bilal told the cameras that he wanted to see Shaeeda's true intentions — did she love him for him or for his money?
The prank didn't exactly go as Bilal had hoped. Shaeeda reacted negatively to the home, and when she found out it was a prank, she felt betrayed. Since then, her sense of trust in Bilal has been rocky.
90 Day Fiancé airs on Sundays at 8 p.m. ET on TLC. Stay tuned to Showbiz Cheat Sheet for more updates.
RELATED: '90 Day Fiancé' Spoilers: Do Bilal and Shaeeda Get Married in Season 9?