'90 Day Fiancé': Biniyam's Sister Mimi Calls the Show 'Fake' and 'Racist' After Throwing Wine in Ariela's Face
'90 Day Fiancé' fans had to wait until episode 3 of season 9 to catch up with Ariela and Biniyam from 'The Other Way.'
90 Day Fiancé fans had to wait a couple of episodes for the arrival of Ariela Weinberg and Biniyam Shibre in season 9. The popular stars of seasons 2 and 3 of 90 Day Fiancé: The Other Way finally showed up in Season 9, Episode 3 "Pinot You Didn't," and their story began with a reminder for viewers of how they met. They also gave an update on the last few years of their relationship.
But when Biniyam told his friends and family in Ethiopia that his K-1 visa had been approved and he was moving to the United States, it led to one of his sisters throwing wine in Ariela's face. Now, that sister is calling the TLC reality show "fake" and "racist."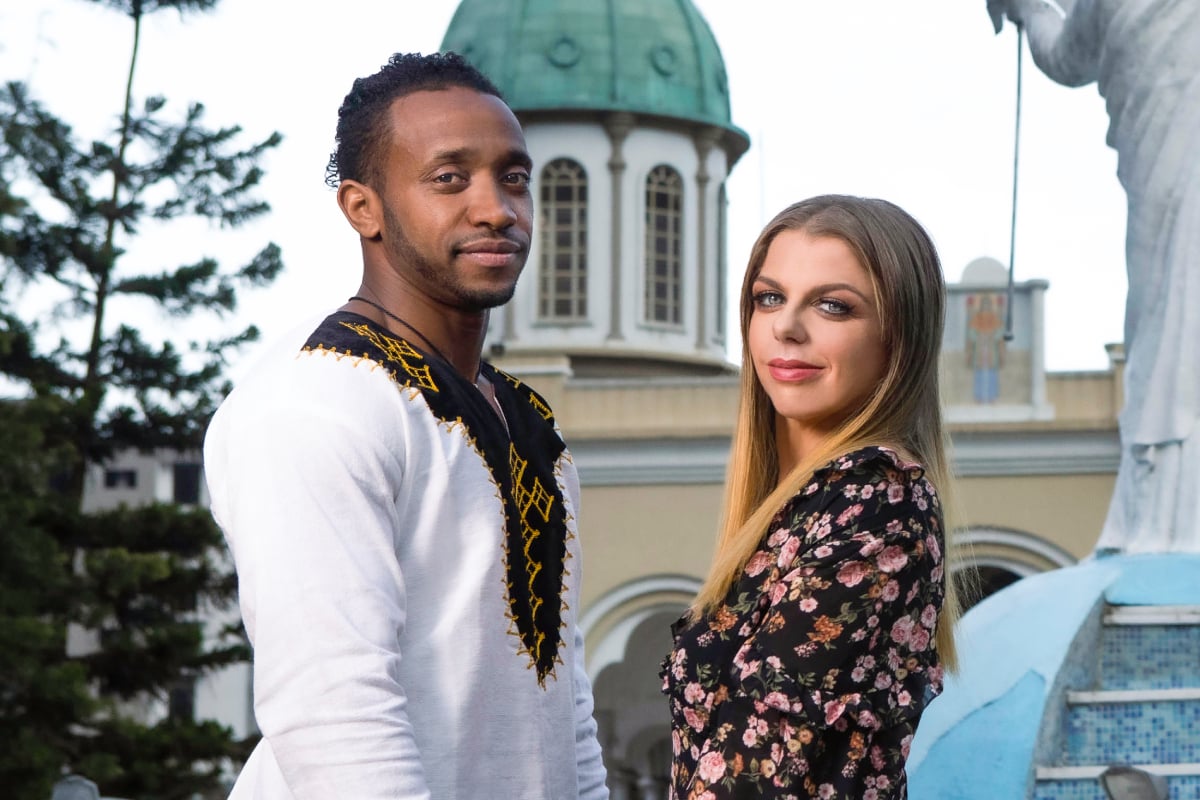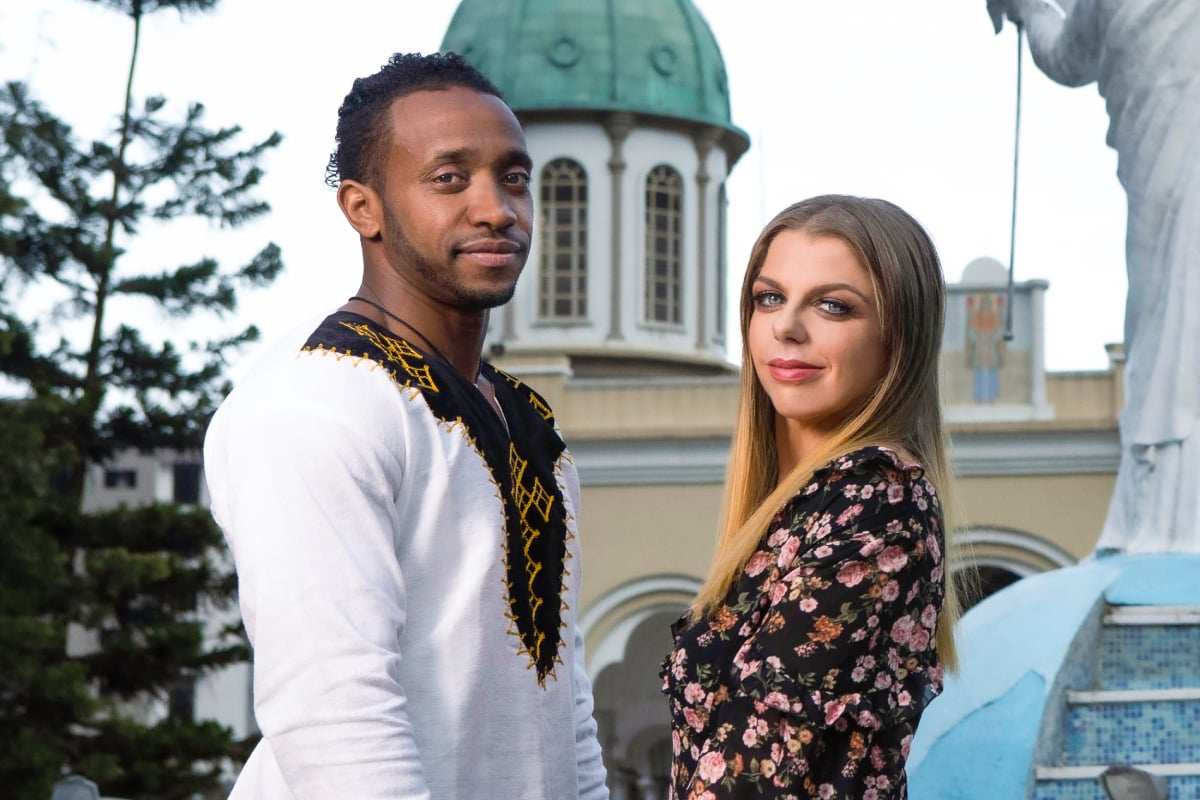 '90 Day Fiancé' Season 9 will show Biniyam's journey to the United States
Fans of the TLC franchise first met Biniyam and Ariela on season 2 of The Other Way when a very pregnant Ariela uprooted her Princeton life and moved to Ethiopia. After getting engaged and welcoming their daughter Aviel, the relationship soured the following season.
The couple was on the verge of breaking up when she moved back to America so Avi could have emergency surgery. Meanwhile, Biniyam was partying it up at their family home while ghosting Ariela.
Eventually, they met up in Kenya to sort things out. And that's when Ariela convinced Biniyam to relocate to the United States. During the Other Way season 3 Tell All, it was revealed that Biniyam had in fact made it to the US.
Season 9 of 90 Day Fiancé is expected to show his journey to the States, explore his past life in America with his first wife, and follow his new MMA career.
Biniyam's sister Mimi calls the TLC reality series 'fake' and 'racist'
During Biniyam and Ariela's first appearance on the main series, he waited until the very last minute to tell his family and friends that his visa had been approved and that he was moving to America.
While at his music video release party Biniyam told his sisters Wish and Mimi about the move, which caused them to get mad at Ariela. After a nasty exchange, Mimi threw a glass of wine in Ariela's face.
Before TLC aired the dramatic scene, Mimi took to her Instagram Stories to call out the network and accuse 90 Day Fiancé of being the "most fake" and "racist" TV show she's ever seen. On her main Instagram page, she doubled down on that claim by posting an image of the words "90 Day Fiancé" inside of a circle with an "X" over it.
In the caption she wrote, "This most fake and racist show in the name of reality 🤮🤮🤮#90dayfiance #90dayfiancetheotherway."
The tension between Ariela and Biniyam's sisters on '90 Day Fiancé' is very real
Mimi didn't go into detail about her claims against the popular TLC franchise. It's possible she felt the network misrepresented her and her family. Or, maybe the screen was scripted or relevant footage was edited out.
Despite her claims of the show being fake, the tension between Ariela and Biniyam's sisters is very real. They do not get along, and it's probably one of the reasons Ariela wanted to leave Ethiopia.
Fans can see how the drama plays out on new episodes of 90 Day Fiancé Season 9, which air Sunday nights on TLC.