'90 Day Fiancé': Biniyam's Visa Has Already Been Denied 3 Times — Is Ariela Stuck in Ethiopia?
90 Day Fiancé stars Ariela Danielle and Biniyam Shibre are off to a rough start on The Other Way. After reuniting in Ethiopia to prepare to welcome their baby boy, Ariela began to suffer from anxiety and panic attacks. Both were brought on by Biniyam's changed appearance and her disappointment in the living conditions that he had arranged. Now, sources claim that Biniyam was denied a United States visa three times while he was married to his ex-wife. Leaving fans wondering if Ariela knows, and if they can't get a visa, does that mean she is stuck in Ethiopia?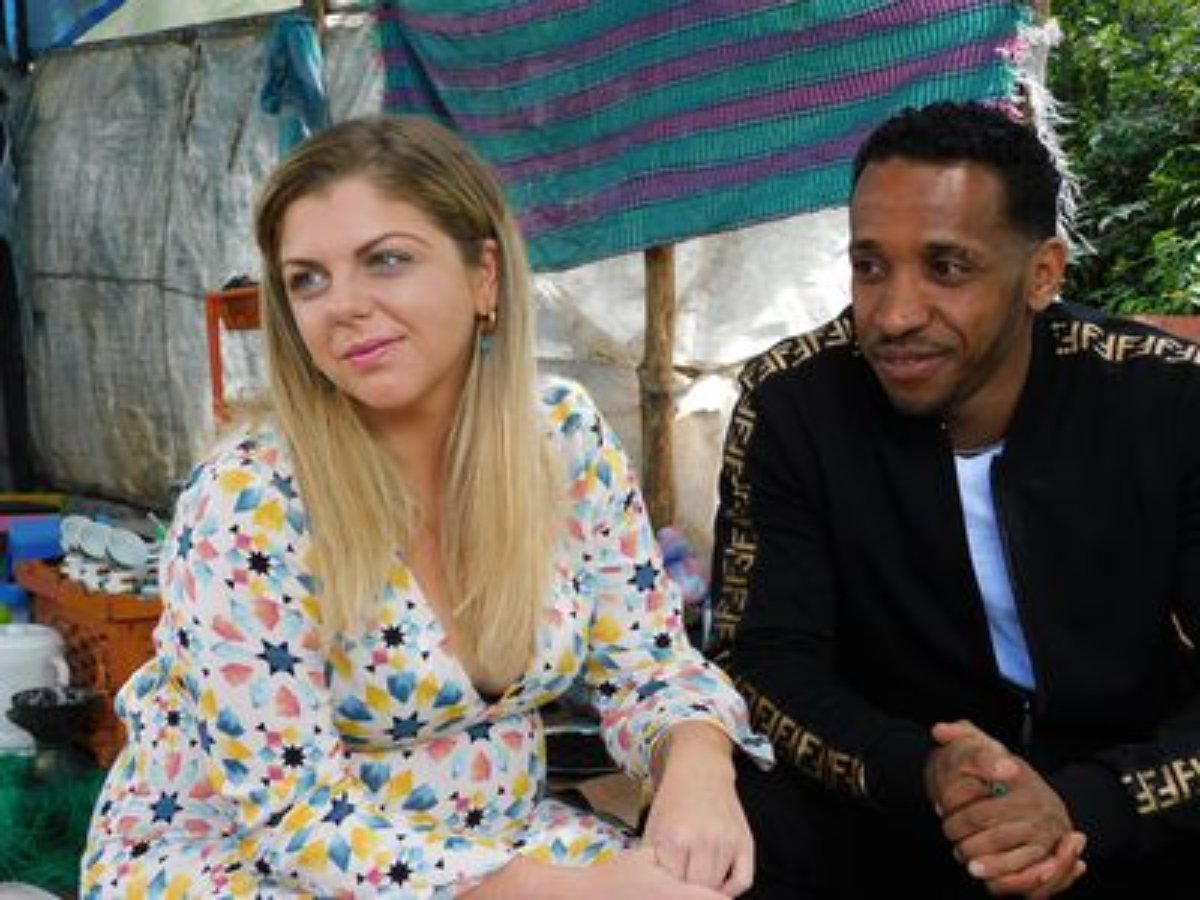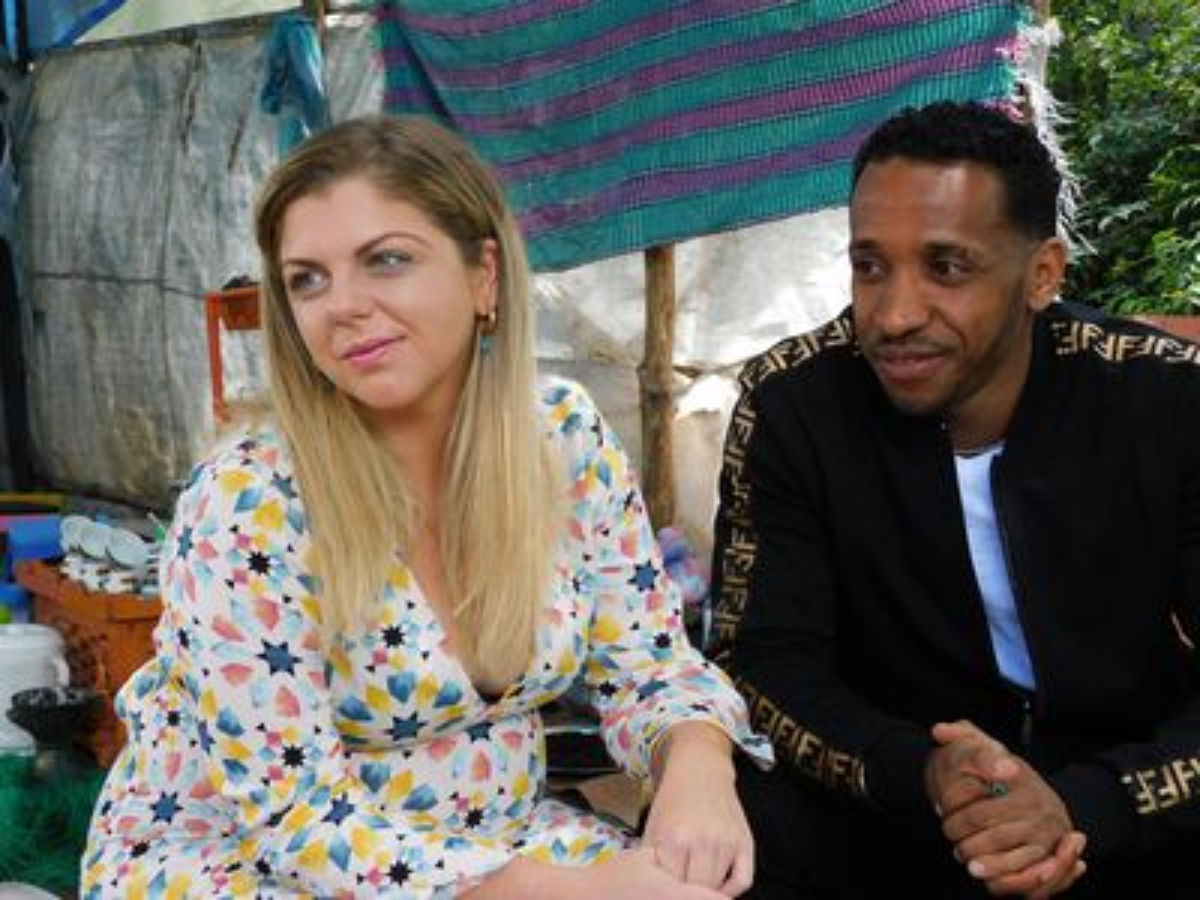 Ariela met Biniyam while he was still married
Ariela was freshly divorced and on a trip to Ethiopia when she met Biniyam waiting for a taxi. While the Princeton, New Jersey native had been separated from her first husband, Leandro, for three years, they only finalized the divorce in 2018.
"I was young and immature, and I definitely rushed into a responsibility that I wasn't ready for," Ariela said on 90 Day Fiancé.
Much like his relationship with Ariela, things between Biniyam and his ex-wife moved very quickly. After just three months together in Ethiopia they were expecting a baby.
Their baby was diagnosed with a serious medical condition, so his ex-wife came back to the US to receive medical care. Biniyam remained in Ethiopia waiting to get the green light to come to America and reunite with his wife.
Biniyam was denied a US visa 3 times
As 90 Day Fiancé fans are well aware, couples face many roadblocks when it comes to acquiring a spousal visa to come into the US. According to The Hawk Eye, Biniyam and his ex-wife asked Iowa Sen. Charles Grassley and U.S. Rep. Dave Loebsack for help in obtaining a spousal visa. The couple was denied three times according to TLC blogger @sharrellsworld.
They were eventually granted Humanitarian Parole in order for him to come to the US for the birth of his child.  On her YouTube channel, @sharrellsworld claimed that the reason Biniyam was denied a spousal visa is that he is from a third world country.
Biniyam and his ex-wife got married while he was in the US and after the birth of their son, they all went back to Ethiopia to live. The specifics about why Biniyam and his ex-wife split seems to be as big a mystery to Ariela as it is to 90 Day Fiancé fans.
"I don't know the specifics about why Biniyam and his ex-wife divorced. I do know they are not on speaking terms," Ariela told ET Online. "She returned to the U.S. with their son and he hasn't seen his son face to face since."
Are the '90 Day Fiancé: The Other Way' stars still together?
Since Biniyam had previously tried to obtain a visa and been denied, it seems as though Ariela may be in Ethiopia to stay, that is if she wants to stay keep her family together.  Despite any red flags she and her family may have detected in her relationship, the 90 Day Fiancé wanted to at least try.
"I decided that I wanted to try at least the experience of being together because I really wanted to start my own family," she told
But, is the couple still together after their journey on 90 Day Fiancé? While speaking with ET Online, Ariela played coy about her relationship status with Biniyam.
"The first thing I'll say is, I got a baby boy out of it, so, it didn't go too bad. The other thing I'll say is, you know, in relationships, whether you end up with the person forever or not, you definitely learn something from them and you grow as a person and you learn something about yourself, so, I don't think it's a loss either way."
Fans can watch Ariela and Biniyam's journey on 90 Day Fiancé: The Other Way Mondays on TLC.