'90 Day Fiancé': What Finally Pushed Brandon Gibbs to Move Out of His Parents' Farm With Julia Trubkina
The current stars of 90 Day Fiancé: Happily Ever After? Season 6, Brandon Gibbs and his new bride, Julia Trubkina, are finally ready to move out of Brandon's parents' farm home. Fans of the TLC franchise know that there have been many ups and downs in Julia and Brandon's marriage, mostly caused by living on his parents' farm and all of the rules and responsibilities that go with it. What was the turning point that finally pushed reluctant Brandon to pull the trigger on moving out of his controlling parents' home?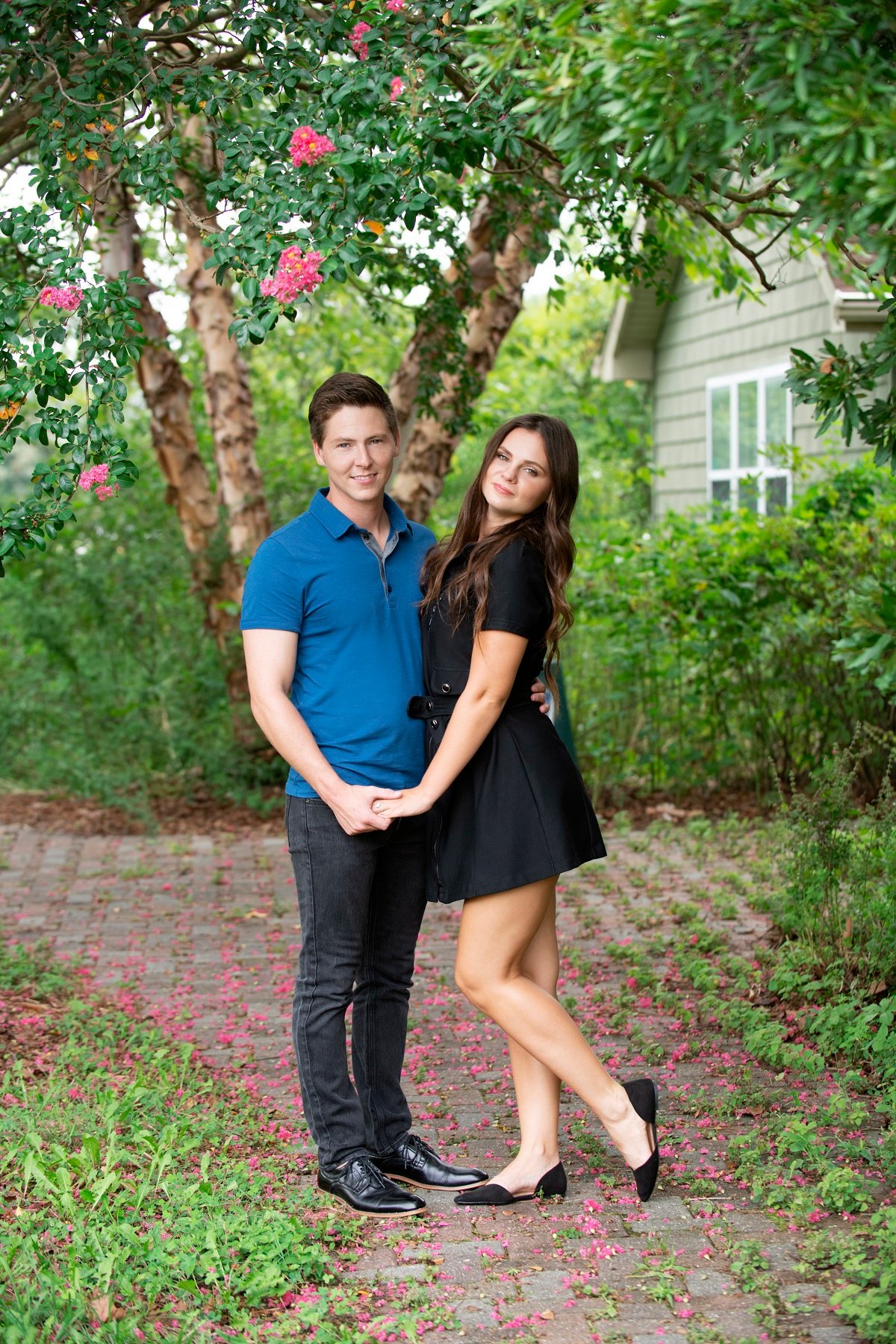 Brandon's parents' extreme rules
Brandon and Julia debuted in 90 Day Fiancé Season 8. The couple was barely adjusting to Julia's arrival from Russia on the K-1 visa before Brandon's parents, Ron and Betty Gibbs, broke the news to Julia that they expected the young couple to sleep in separate beds while they were in their home. After Julia and Brandon were resistant at first, they conceded to the rules. However, the issues between the 90 Day Fiancé couple and Ron and Betty only got more strained.
RELATED: '90 Day Fiancé': Are Brandon and Julia Still Together in 2021?
After the separate rooms rule, just a week after Julia's arrival, Ron and Betty demanded that she help out around the family farm. Julia, a self-proclaimed city girl, already adjusting to living on a farm in America, had to then get her hands dirty feeding the goats and pigs. While this was a struggle for the dancer to wake up at the crack of dawn every morning to feed the animals, she remained helpful on the farm.
Julia receives her work visa after 90 days
The young couple still managed to get married during the coronavirus (COVID-19) quarantine and within the 90 days allotted for them on the K-1 visa, Julia was hopeful that she and Brandon could finally move forward as a couple in their own home. Instead, they were able to convince Ron and Betty that they should sleep in the same room now that they were a married couple. After much resistance, Betty conceded and finally allowed the married couple to stay in their own room.
On this season of 90 Day Fiancé: Happily Ever After? however, Brandon remained reluctant to budge on the issue and wanted to continue to save money and wait for Julia to receive her work visa so they could have double income before moving out. Arguments ensued between the couple and even after a trip to Las Vegas, Brandon remained firm in wanting to stay on the farm until they were more financially stable.
However, everything began to change after Julia received her work visa from the US government, which allowed her to start looking for her own source of income. She then gave Brandon an ultimatum — either they move out together as a couple or she gets a job and moves away from the farm on her own. Even after the ultimatum, Brandon remained firm in his decision to remain at home with his family until they could afford a place of their own.
Brandon and Julia's unwanted wedding reception
In episode 8, Brandon's mother, Betty, decided to go against the new couple's wishes and merge his father Ron's 70th birthday party with a wedding celebration. Not only did Betty invite the officiant of Julia and Brandon's vows to speak, but they also bought a wedding cake. The birthday-reception hybrid party became even more awkward after Betty and Ron refused to acknowledge that the celebration went directly against Brandon and Julia's wishes. Brandon took his mother aside during the celebration and tried to set boundaries with her about not treating him like a child. Instead, Betty was convinced that Julia is the cause of Brandon's backtalk and that her new daughter-in-law was trying to "pit" her son against her. This resulted in the newly-married couple leaving the party without saying a word to anyone.
RELATED: '90 Day Fiancé': Some Fans Think These Cast Members Are Faking Their Relationships
After the tense encounter with his parents, Brandon finally decided that it is time for him and Julia to move off the family farm and into an apartment. It became clear that the only solution was to finally leave the comforts of his parents' home and move on with his new life with Julia.
On the June 27th episode, Julia and Brandon go apartment hunting. While the pair will probably continue to butt heads on the price of the apartment, it's a huge step for the young couple to finally get their own place.
While Ron and Betty think that Julia and Brandon are ungrateful for their support and the wedding ceremony, 90 Day Fiancé fans are excited to see how the dynamic between the couple changes once they are on their own and not having to be under the thumb of Brandon's overbearing parents.