'90 Day Fiancé': Brandon Gibbs Says Julia Trubkina Is Too Jealous
90 Day Fiancé couple Brandon and Julia had been working on moving away from the farm and Brandon's parents for a while. When they finally achieved their goal, they seemed elated to begin a new chapter in life together. However, it may be that not all is well in Brandon Gibbs and Julia Trubkina's paradise. Notably, Brandon called Julia jealous during the Tell-All episode, and has suggested that she's changed somewhat.
Brandon and Julia escape the farm, Julia reveals baby plans
RELATED: Why '90 Day Fiancé' Fans Think Julia and Brandon Moved Back to the Family Farm
90 Day Fiancé stars Brandon and Julia finally made their big escape from his parents' farm, where they'd been providing free labor. The two signed a lease on an apartment and were excited to move in together in what they felt was a new chapter.
"It's finally moving day and it's so exciting and so nervous and like, we wait this long time," Julia Trubkina told producers as they moved out.
"This is the first day of the rest of our lives," Brandon Gibbs replied.
"Now I have time with Brandon, and we just enjoy our apartment decoration, and just rest, maybe watch TV, doesn't matter what we doing. We're just together, our place. It's like perfect, this is dream's life," Julia added.
After the two moved in, they had some friends over. Julia dropped a bomb, telling them that she'd like to get a small baby bed and is considering having a child soon. She became frustrated when Brandon's friends appeared to dogpile her over the statement.
They told her a baby is a lot of responsibility and they should take some time to relax and consider. Brandon sided with his friends.
Brandon Gibbs says Julia Trubkina is getting too jealous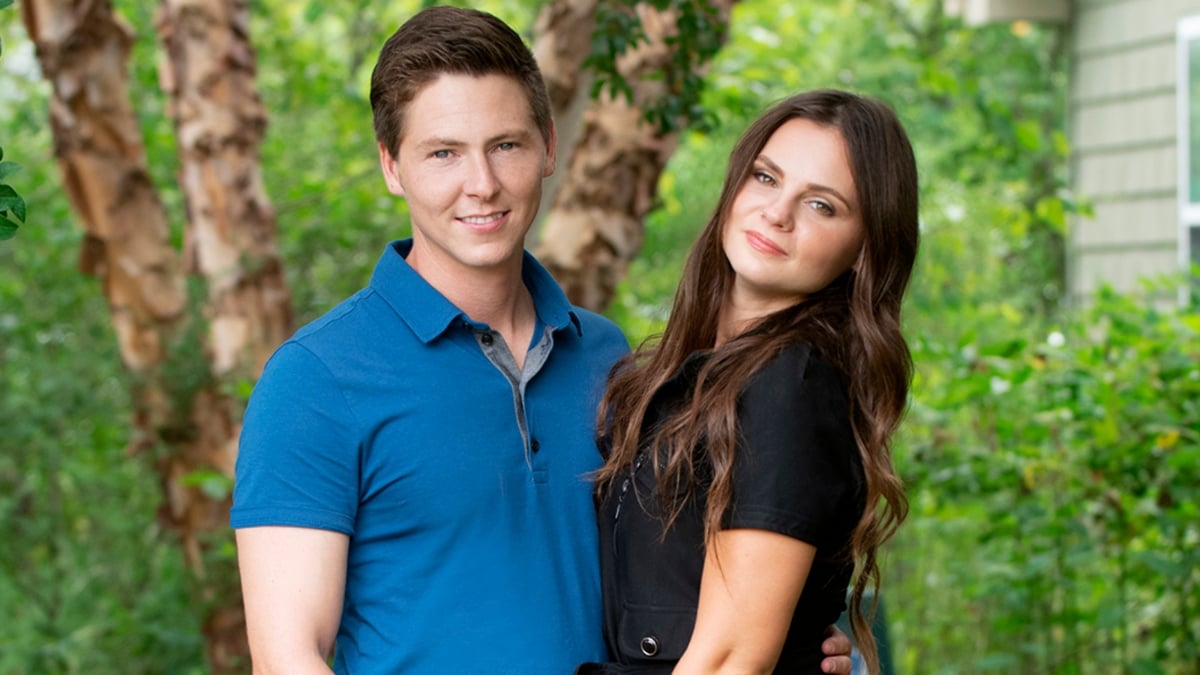 During the 90 Day Fiancé Tell-All episode, Brandon Gibbs revealed that he feels as if Julia Trubkina's jealousy is getting in the way of a completely happy relationship.
"Brandon what have you learned about Julia since you guys have been living on your own?" Shaun Robinson asked.
"She's become a little hard to live with. More of her jealous side has come out, which is not normal. It's crazy. … Well she just wants me all to herself. And she doesn't want me to hang out with my friends. Or even have a friend who is a girl," Brandon revealed.
"You know I tell him why. Maybe because I'm not have any friends here, and this is why I'm jealous of Brandon. Why he have friend, I do not," explained Julia.
"Brandon do you think Julia's jealousy could affect your relationship to the point where it's in jeopardy?" asked Shaun Robinson.
"Maybe. If she tires to do this with my closest friends, she wants to push them out of my life like she's pushed some friends, maybe," he replied. Shaun asked if Julia might be able to change her ways.
"No it's never change. It's come down, trust me, it's come down. Oh my god, if you're talking to my ex-boyfriend, he just say, 'Oh my gosh, she crazy,'" she replied. "No I mean I have all my relationship before, and everyone cheating me, it is true. … Brandon never give me reason but I'm still jealous, because I'm already a person like this."
'90 Day Fiancé' star Yara Zaya says there's nothing to be jealous about
90 Day Fiancé star Yara Zaya dropped a dig at Brandon Gibbs when she reassured Julia Trubkina that there's no reason to be jealous.
"I don't see the reason to be jealous. It's not like she's dating some Hollywood superstar man, you know? It's a different situation. They live in a farm before. Why would she be jealous," Yara Zaya said when prompted by Shaun Robinson. 
Shaun seemed to cut her off, and there were some laughs, and even a smile from Julia Trubkina.