'90 Day Fiancé': Brittany Catches a 'Red Flag' on Her Date with Justin: 'I really need more answers'
'90 Day Fiancé' star Brittany is back on the dating scene after the end of her engagement to Yazan. She says she's dating and trying to figure out who she wants to spend time with. There is one man in particular who caught her eye. Unfortunately, Brittany says there's a red flag. Here's what happened last time on 90 Day Fiancé: Single Life.
Warning: This article contains spoilers for 90 Day Fiancé: Single Life Season 1, Episode 5 (titled "Sealed with a Diss").
Brittany is moving forward after Yazan on '90 Day Fiancé'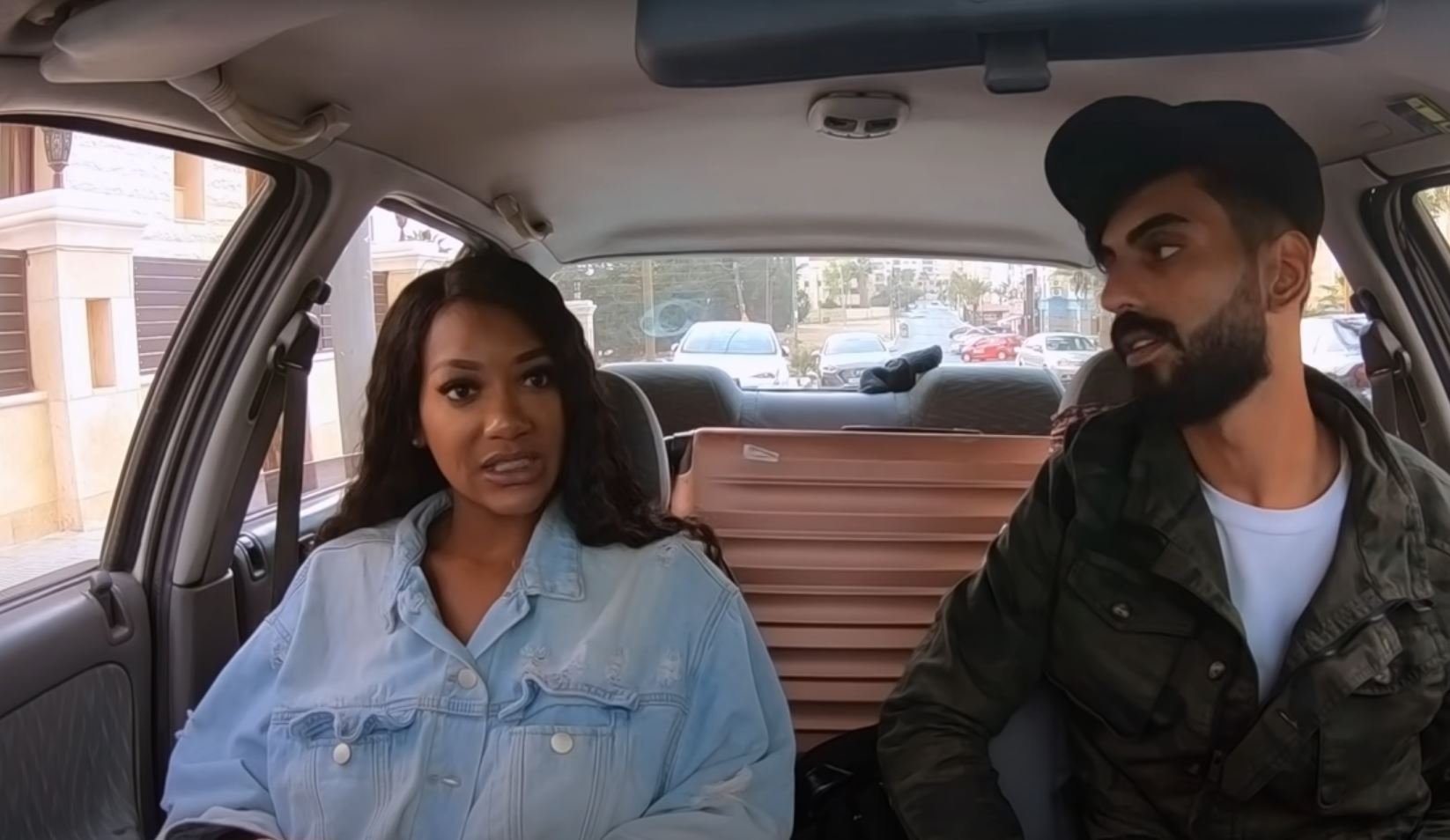 One thing that will make the search easier for Brittany is that she doesn't have a physical type that she tends to date. However, she says she does like a man who takes charge.
"I like for a guy to be an alpha male and take care of me," says Brittany. "And I want to date someone who is done with the party lifestyle so that I can give him all the woman he needs."
There are two men Brittany is interested in named Terence and Justin. Terence is a younger man she met through a mutual friend. Brittany says she is a little worried about the age difference. She says he texted her and asked if she wanted to go out for a drink, so she accepted.
Brittany went on a date with Terence, but she's also interested in a frend named Justin. She doesn't plan on telling either man that she's dating the other. Brittany wants to take her time finding the right person, so she feels it's best not to say anything.
Things are going well with Terence, but Brittany says she doesn't want to "keep all her eggs in one basket." Brittany met Justin when she was in the eighth grade. The last time they saw each other was when they were 19.
This is a red flag for Brittany
Although Brittany really likes Justin, she's taken off guard by a revelation he made. She asks what he's been up to and how he likes to spend his time. He responds by saying he has been focusing on "getting better every day," and on Justice, his son.
Brittany is surprised when Justin mentions he has a child. Considering that they've been speaking on the phone for a while and video chatting, it's strange he hasn't mentioned this before.
Brittany says she saw pictures of him with a little boy on social media, but she assumed the boy in the pictures was his little brother. She was upset because they had been communicating for five months and Justin never spoke about his son, according to her.
"He really had more than enough chances to tell me he had a son," says Brittany. "I feel like this is kind of a red flag."
Brittany tells Justin she doesn't want to be in the middle of drama with the mother of his son. Justin says the mother knows he's dating other people and she's OK with it. Hopefully, that's indeed the case. We'll see how things go with Brittany and Justin.
Follow Sheiresa Ngo on Twitter.