'90 Day Fiancé': Brittany Lost 'Respect' for Yazan's Family After Watching the Season Back
90 Day Fiancé: The Other Way couple Brittany and Yazan have had quite the dramatic season so far. Much of the drama has stemmed from their massive cultural differences and has included Yazan's parents.
When their season first started airing, Brittany said in an interview that she "love[d]" Yazan's parents. But, after watching some of the episodes, Brittany has a new take.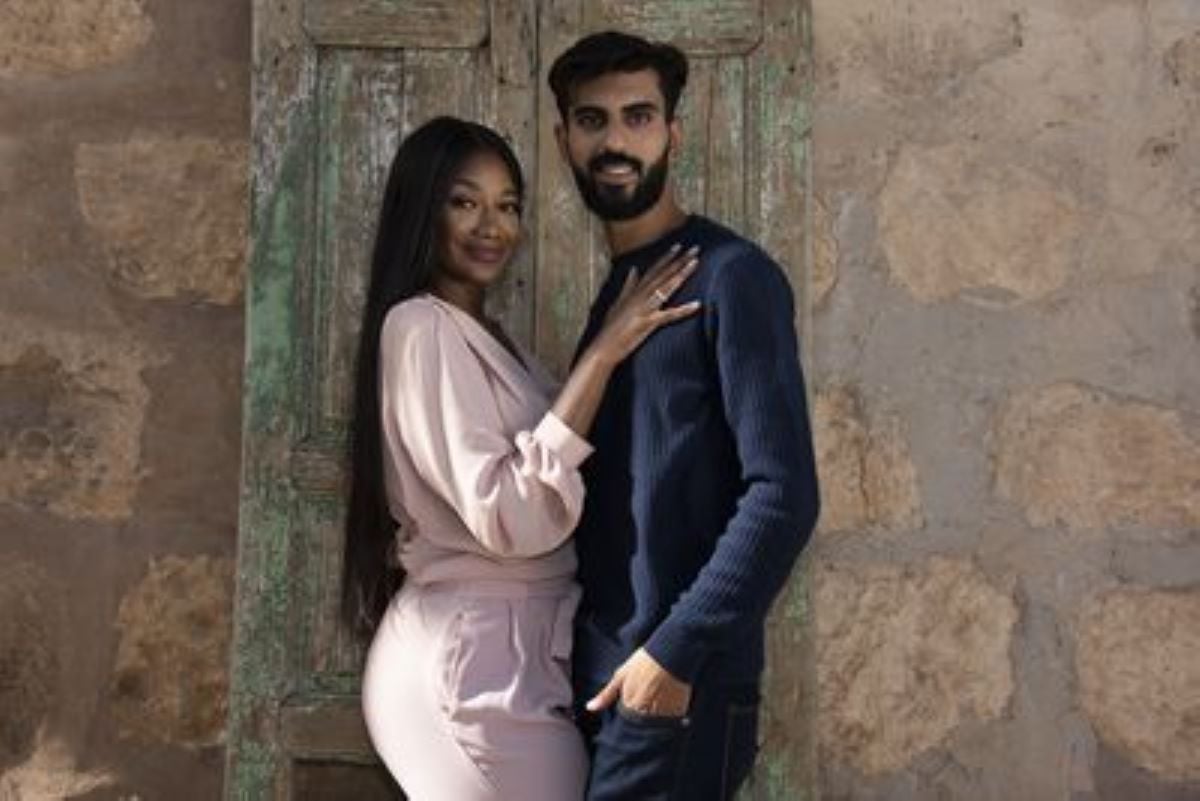 Brittany said in June that she loved Yazan's parents
When Yazan's father was first introduced, he gave his son his blessing when it came to his relationship with Brittany. But he emphasized that he wanted her to convert to Islam and that they needed to get married before they slept together.
"I do love Yazan's parents," Brittany told Entertainment Tonight in June. "I don't know exactly where his parents stand. I can't speak for them and I won't speak for them, but I will speak to say I love them and I do think they try their best to deal with the situations at hand with their experiences and their lifestyle. I think they're just doing the best they can, and I don't blame them and that's their son, 100 percent, so that's their baby and I understand all of that."
RELATED: '90 Day Fiancé' Fans React To Geoffrey Paschel's Latest Post About Varya Malina–'What a Great Couple'
Also at that time, Brittany said that she and Yazan were still learning to compromise.
"When I'm dealing with someone — especially from a different background, and he's used to things being a certain way — we're learning to compromise," she said. "I think sometimes you have to just check things at the door that you're not willing to accept."
"We still have time to see if the compromise is worth it," she added. "I think it's too soon to tell. So far, I think everything has happened the way it's supposed to and I'm enjoying the ride."
Brittany's feelings about Yazan's parents have changed after watching more of their '90 Day Fiancé' season
When Brittany made her comments about loving Yazan's parents and understanding where they were coming from, she hadn't seen the episodes where Yazan's parents were in direct opposition of Brittany and her relationship with their son. And she definitely hadn't seen the episode where Yazan's father threatened to kill him.
RELATED: '90 Day Fiancé': Brittany Calls Yazan's Father's Death Threats 'a Bunch of Talk'
"After watching the season back, some of the clips and watching a few of the episodes, I definitely feel like things were translated to me wrong and if I would have known what was really going on, I probably wouldn't have held that same respect," she told ET in November. "My family definitely has no respect for them."