'90 Day Fiancé': Brittany Says She Used to Date 'Established Gentlemen' As Old as 85 On 'The Other Way'
From age gaps to cultural differences, the second season of TLC's 90 Day Fiancé: The Other Way promises all the drama we've come to expect from the 90 Day Fiancé franchise.
And Brittany and Yazan—a 26-year-old influencer, model, and aspiring rapper from Palm Beach, Florida, and a 24-year-old family-oriented, traditional Muslim mechanical engineering grad from Amman, Jordan—quickly established themselves as one of the couples to watch this season.
On the early premiere of 90 Day Fiancé: The Other Way, "Home is Where the Heart Is," Yazan said he was looking for a traditional marriage, and he wondered if the ambitious, outgoing Brittany would adjust to life in Jordan. Meanwhile, Brittany opened up about her unconventional dating past, including dating men old enough to be her grandfather.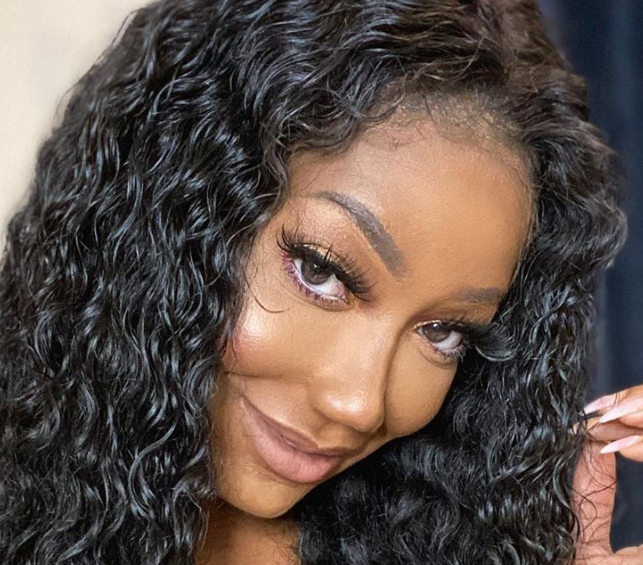 Brittany introduced herself as an adventurous model with a burgeoning rap career
While she was about to make a huge lifestyle shift by moving to the relatively traditional, modest country of Jordan, Brittany introduced herself as a spitfire with a lot of dreams. "I'm adventurous. I'm funny. I'm a girlie girl. I'm a Barbie. I'm like a seven-layer cake," she said.
The 90 Day Fiancé star added that following a man's lead would be new for her. "I definitely beat to the rhythm of my own drum. I do not like to be told no," she admitted. "I respect people's advice, but I'm pretty much gonna do what I want to do. And I do a lot of different things. Marketing tours, modeling. But the work I'm most passionate about is my rap career."
The '90 Day Fiancé' star said she used to date older, wealthy men
The 26-year-old 90 Day Fiancé: The Other Way star also delved into her dating history. Her first serious relationship, Brittany explained, became toxic and left a bad taste in her mouth.
"When I was 17, I got into the wrong relationship with my first love," Brittany said. "My ex was really controlling, and he was not a nice guy to me."
Yazan's girlfriend said she'd since sought out much older men who could help her live a luxury lifestyle. "After that relationship, I started dating people who were a little bit more settled," Brittany said. "Like, you have to be 45 and older to even talk with me."
The social media influencer even said her braces, which added a youthful look, made older, wealthy men even more interested in her. "And my braces have worked in my favor. The older, settled gentlemen really like it," she confessed.
And when a TLC producer asked Brittany about the oldest man she'd ever dated, she said there was essentially no upper limit. "Probably about 83 or 84…or 85," the 90 Day Fiancé star laughed.
RELATED: '90 Day Fiancé': A New 'The Other Way' Cast Member Is Already Unhappy With TLC's Choices
Yazan and Brittany fell for each other right away after glimpsing each other on video chat
Still, Brittany explained that she really wanted to find true love. "I dated all these wealthy guys. But even though I was living the high life, deep down inside, I was really lonely," the 90 Day Fiancé star confessed. "And then I met Yazan. It's a little different with Yazan because he's actually younger than I am."
And Yazan didn't have the kind of money Brittany was used to in her suitors. "He recently graduated from college," she said of her husband-to-be. "He has his mechanical engineering degree. But he's working with his dad at his fish market store. He doesn't have billions or millions of dollars. But I am super, super in love with him."
The 90 Day Fiancé: The Other Way star explained that she met Yazan through their siblings. Brittany was visiting her family in Chicago—where Yazan's sister coincidentally lived upstairs from her sister—when a video call changed her life.
"When I looked at the screen, her brother was there looking back at me," Brittany explained. "And we were both just floored, we were so attracted to each other at the first moment we laid eyes on each other."
Although Yazan wasn't as wealthy as Brittany might have wanted, she couldn't help gushing about her man. "Yazan is the sweetest. He's so supportive, and he's so loving and very protective," she raved.
A month into their five-month relationship, Yazan sent Brittany money to visit him in Jordan. And just a week later, Yazan and Brittany were engaged.