'90 Day Fiancé': Brittany Shocks Her Dad With News About Yazan On 'The Other Way' Early Premiere
Brittany and Yazan are one of the new couples who will be appearing on the second season of TLC's '90 Day Fiancé: The Other Way.' On the early premiere episode, Brittany broke the news to her dad that she would soon be leaving the U.S. for Jordan…permanently.
The 90 Day Fiancé franchise is certainly no stranger to cultural differences, big international moves, and personality clashes. On the early premiere episode of the second season of TLC's 90 Day Fiancé: The Other Way, "Home is Where the Heart Is," new couple Brittany and Yazan seemed to embody all three.
While 26-year-old Brittany, an aspiring rapper, social media influencer, and model from Florida, was outgoing and confident—with a history of dating "older, established men" up to 85 years old—24-year-old Yazan introduced himself as a family-oriented, traditional, and conservative Muslim from Jordan with four younger siblings and a "simple" lifestyle.
On the early premiere of 90 Day Fiancé: The Other Way, Brittany dropped a bombshell on her beloved father, revealing that she wasn't just heading out to Yazan's home country for a visit. Instead, she told him, she was planning on staying in Jordan permanently. Needless to say, Brittany's dad wasn't exactly thrilled about the news.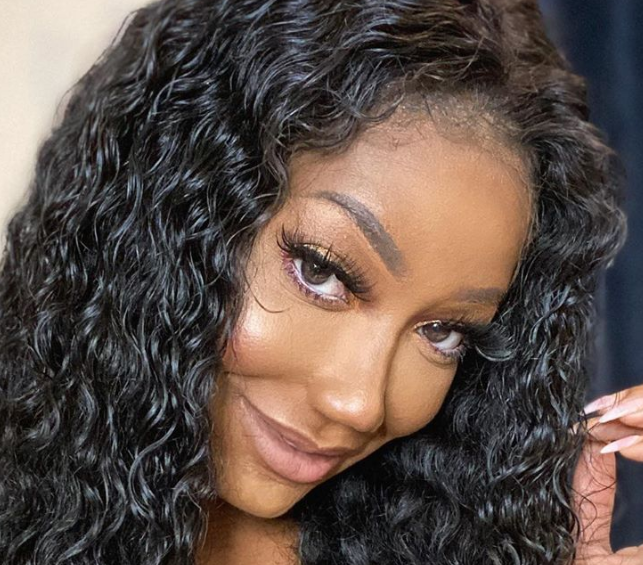 Brittany revealed she was moving to Jordan permanently
On the early premiere, Brittany explained that her parents separated when she was just a baby, leaving her to be raised by a single father. "I was raised by a single dad, so I'm definitely a daddy's girl," the 90 Day Fiancé: The Other Way star said.
As for telling her father about her permanent move to Jordan, Brittany knew he would be concerned for her safety and possibly heartbroken by the news.
"I really haven't told anyone I'm moving to Jordan. I'm really nervous to tell my dad," the 26-year-old confessed. "I definitely think my dad is gonna be worried for me when I tell him this news."
Over dinner, just a week before she was expected to head out to meet Yazan in Jordan, Brittany decided to broach the sensitive subject. "So, I have a trip coming up to Jordan. And I might stay there," she told her dad nervously. "Our plan is for us to live together in Jordan."
Brittany's dad wasn't happy about the news
Brittany's dad took a long pause before he asked incredulously, "Are you serious?"
"And so now you're telling me you're gonna be gone for good in a week?" the baffled father continued. "No, no, that doesn't fly with me, I'm sorry."
Although he wasn't flying off the handle, Brittany knew her dad meant business. "My dad doesn't always know how to deal with emotional situations," the 90 Day Fiancé star told TLC producers. "He is smiling his way through this chat, but deep down, I know he is really freaking out."
What's more, Brittany said, she never liked to be told "no" in her life—so she had held off, for fear that her loved ones would try to change her decision to move to Jordan for Yazan. "I didn't want to say anything earlier because I didn't want anybody to try to influence my decision," she admitted.
Brittany's dad told 90 Day Fiancé producers about his fears for his daughter's safety. "My worst fear as a father is not to be there for my daughter," he said. "It's very scary that something could happen to Brittany all the way over there, and I'm here in America."
The '90 Day Fiancé' star and her father worried about culture shock and modesty standards
Yazan and Brittany's major cultural differences also might pose a problem, Brittany's dad reminded her. The social media influencer was used to being able to say, do, and wear anything she wanted. And while she loved to work and make her own money, Yazan said he wondered how his fiancée might adjust to a more traditional way of life with stricter gender roles.
"You're making such a quick decision," Brittany's dad warned. "You've been to Jordan, but you don't know Jordan. You might feel culture shock, have you thought about that? Things like the hijab. What if he says you gotta start wearing this all the time?"
Brittany admitted that she knew her modesty standards probably weren't on par with what would be expected of her in Jordan. But travel bans and immigration laws made it difficult for people from Jordan to apply for visas, she explained. "He can't just come here. The laws on immigration are just really hard on them right now," Brittany said.
The 90 Day Fiancé star knew exactly what she was giving up and risking for love. "Going to Jordan to be with Yazan is a really big sacrifice for me," she agreed. "I'm sacrificing my family, my career, my support system, my friends."
Still, Brittany said Yazan was her soulmate—and, now, her future. "But I love Yazan and I want to be with him, and I know that this is something that I really want to do. He's where my heart is," she gushed.
While Brittany's father didn't exactly try to sway her, he wasn't about to support her decision wholeheartedly, either.
"I'm just nervous," Brittany confessed.
"You should be," her dad said bluntly.