'90 Day Fiance': Caesar Mack Did Meet Maria Off Camera and Here's What Went Down
There is no shortage of people being catfished on '90 Day Fiance': Before the 90 Days. Meeting someone online is never the safest route to go but that's how most 90 Dayers meet one another. When Caesar Mack appeared on the show, people were convinced that his Ukrainian girlfriend, Maria, was a catfish. All of the signs were there, she was using a beautiful picture, she never wanted to video chat, and never wanted to meet up with Mack.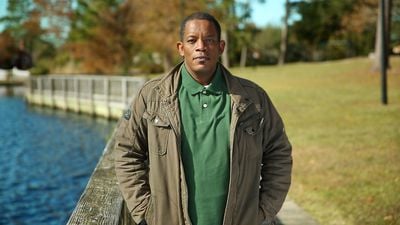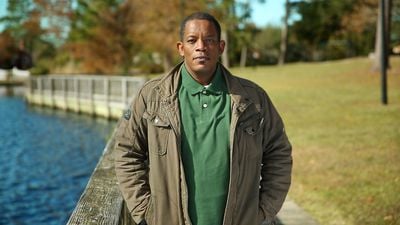 But producers were able to eventually track Maria down and film her. So, while Maria was actually a real person, she had little to no interest in Mack. Now, Mack is claiming that he did, in fact, meet Maria after the season ended.
Caesar and Maria's relationship
Once Mack met Maria online, he began sending her money. They dated for five years and Mack claimed that he would send her $800 a month, which totals $40,000 for the duration of their relationship. Over the course of the season, Mack planned to finally meet Maria in Mexico, but unfortunately, when he went, Maria never showed up. Mack and Maria broke up after she stood him up, but soon rekindled their romance.
"Even though Maria broke my heart since I've been home, we've been talking again. I'm not going to give up on her," Mack said on the show.
"You know, it's just that I love her so much, so I just decided to keep trying to help her out," he said. "I really don't think that she's using me. She's just… I think that she just needs a little help. Just hoping everything will work this time."
During the reunion special, the two called it quits for good.
Caesar says he met Maria
Now, fans have gotten to see Mack again on the new show 90 Day Fiancé: Self-Quarantined. During the show, it was revealed that Mack had been hiding something from production. He claimed that he had gone to Ukraine and actually met up with Maria. Before his trip, the Ukrainian beauty failed to respond to any of his emails or texts. Desite her lack of response, Mack flew to Ukraine where Maria finally agreed to meet him. When producers asked if there were any pictures of him and Maria together, Mack said that all of the pictures had been deleted.
"Now, we're over. That's it," he said. "Moving on was hard, but it was the best thing for me."
Caesar is dating again
After appearing on 90 Day Fiance, Mack began working out and taking better care of himself. Now, he is dating again.
This time, Mack is dating a model in New Orleans named Aya.
"We actually started talking through Facebook," he said on the May 4 episode of 90 Day Fiance: Self Quarantined. "We're going to do a virtual date."
"She's beautiful and she has a really good personality," he continued.
Mack's friends and family are skeptical of this new relationship but happy that at least this girlfriend lives in the United States.
One of the main problems that fans had with Aya was that she is only 21. During their date, Mack virtually fed her strawberries with whipped cream and Aya baked him a cake with his name on it. So, this relationship is already off to a better start than the one with Maria.