'90 Day Fiancé': Caesar Mack Shares the Actual Reason Maria Felt She Needed an Allowance
When 90 Day Fiancé fans were first introduced to Caesar Mack, they were sure he was getting catfished by a woman named Maria. Though Maria ended up being a real person, Caesar feels his long-distance ex-girlfriend used him for money.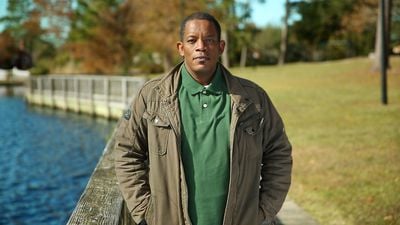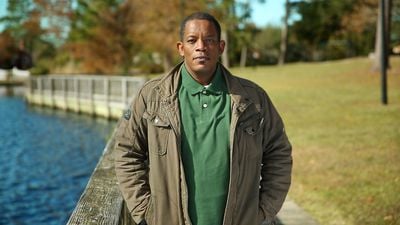 In an interview with The Domenick Nati Show on June 21, Caesar said it all started when he offered to pay for Maria's plane ticket so they could meet.
"I was trying to get the visa done, I was trying to get her airplane ticket done, I was trying to get everything on point so that she could get there. And then when she didn't even make it here, that's when I called the show and that's when they helped me out," he said.
Why Maria asked for $800 every two weeks, according to Caesar Mack
When Caesar and Maria met up, Caesar says Maria asked him to pay her $800 every two weeks because she didn't want to work in a "corrupt" country.
"The first day we had dinner, and then she was kind of pissed off about the show. And then she was like, 'In order to be with me, you've got to give me about $800 every two weeks.' And she was like, 'Cause I don't want to work in this country and if I work in the country it's not going to be good for me because it's corrupt.' That's what she was telling me. She was like, 'Hey, I just can't work in this country like that. And if I do work somewhere else, our relationship is over. So if I leave the country then our relationship is over.' And then that was it," he said.
In addition to the allowance request, Casar says Maria asked him to help her pay some of her bills.  
"At that time, she had some bills to take care of. So since I was there, I probably brought like $7,000. So since I was there I was like, 'Well, let me help you out.' So what I did was, I gave her $2,000 and then she was like, 'Can I get at least 4?' I'm like, 'What are you talking about? I came here to see you! I didn't come here to spend all my damn money.' I thought we were gonna go on trips," he said. "I thought I was gonna see Ukraine, nice places there. Didn't visit nowhere at all."
Over the course of five years, Caesar says he spent "about $90,000 a year" on Maria.
"I was working like seven days a week. I wasn't taking no days off. That's real. That's no bullsh*t, you guys. That is no bullsh*t. That's saving up my tips and everything. That's a fact," he said, adding that "the only days [he] took off were on holidays."
Caesar and Maria stopped talking three months ago, according to Caesar
Caesar says he and Maria aren't currently in contact. He says they last spoke three months ago.
"I don't have anything bad to say about her. But, the thing is, we just haven't been talking. We stopped talking about three months ago. And pretty much that's about it. That's really about it," he said.
Read more: '90 Day Fiancé': Geoffrey Paschel Is Standing up for Both Varya Malina and Mary Wallace Online