'90 Day Fiance': The Reason None of the Cast Members Can Really Talk About Their Seasons
As 90 Day Fiance rises in popularity, people want to know more about the show like how cast members get on the show, how much of it is real, how much of it is editing, etc. But the cast members tend to be pretty vague about everything while their season is airing. After their season wraps, they can reveal a little more, but there are still some questions that the cast can't answer at all.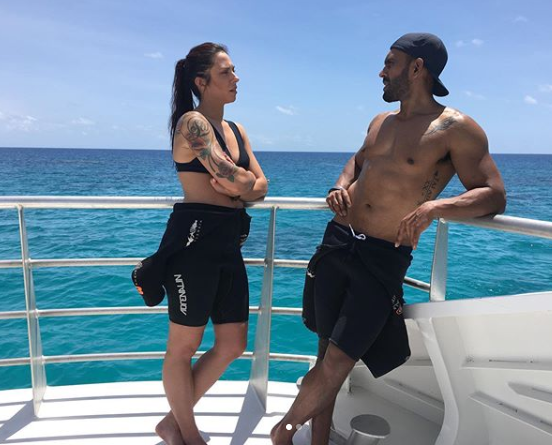 RELATED: '90 Day Fiance': Will Babygirl Lisa Hamme be on 'The Other Way'?
Past claims against TLC
Though the cast members aren't allowed to really go into detail about the editing process of the show, some past members have found ways to get their point across. Emily Larina of season 7 of 90 Day Fiance posted about her husband Sasha's harsh edit on Instagram.
"For a while, I was disappointed that the world didn't get to meet the Sasha I know," she captioned a photo of them. "The man I know is always thinking about how he can be a better provider for his family. The man who sees something in the store and says, 'I want to send this to my father, son, brother, etc.' The man who doesn't have a lot of possessions because he's so giving. I remember asking why he was always giving his clothes away to his brother, and he'd say, 'Because it's better that he has them than me.'"
RELATED: '90 Day Fiance: Are Geoffrey Paschel and Varya Together Now?
Jay Smith, whose relationship with Ashley Martson crashed and burned after she caught him on Tinder, also called the network out.
"The Tinder incident that happened, that was staged because without drama you don't have a show," he told InTouch. "The Tinder scandal, it was just an act so it was easy to move [past it] because you know, we just act on the TV and after … that was it."
He even claimed that TLC paid a woman to claim to be intimate with him in a bathroom.
"To my knowledge, they got paid to do that," he said of the women. "They got paid $500 each to do that and the reason why that happened in the bathroom is because there was a lot that Ash and I was going through … and I just couldn't take it anymore so I decided to do my own thing."
Why can't the cast go into detail?
Though it's clear that many of the castmembers are unhappy with the way the show is filmed and edited, there is a lot that they can't clear up for their fans. In a recent Q&A Martson, who now goes by Ashley Smith since she and Jay reconciled, went into detail about why she and her 90 Day castmates are so tight-lipped.
RELATED: '90 Day Fiance': Ashley Martson Reveals How She Got Back With Jay Smith After He Cheated
"I wish every day I could do a tell-all on reality tv. I think most of the population with half a brain gets it but there's a large amount who definitely don't," she said. "Unfortunately, I am a dumb*ss who signed a confidentiality contract for life and I got too much to lose. So I'm gonna go ahead and shut up now and drink some water and mind my business. Carry on."
Maybe one day one of the cast members will go rogue and give us all the gossip that we want to hear.