'90 Day Fiancé': Chuck Potthast Has Another Son Besides Charlie – Who Is Mike?
90 Day Fiancé fans are shocked to find out that Happily Ever After? star, Chuck Potthast has another son besides Charlie Potthast. Chuck had a very emotional season dealing with family issues which resulted in him cutting off his son Charlie. So who is Chuck's son, Mike Potthast?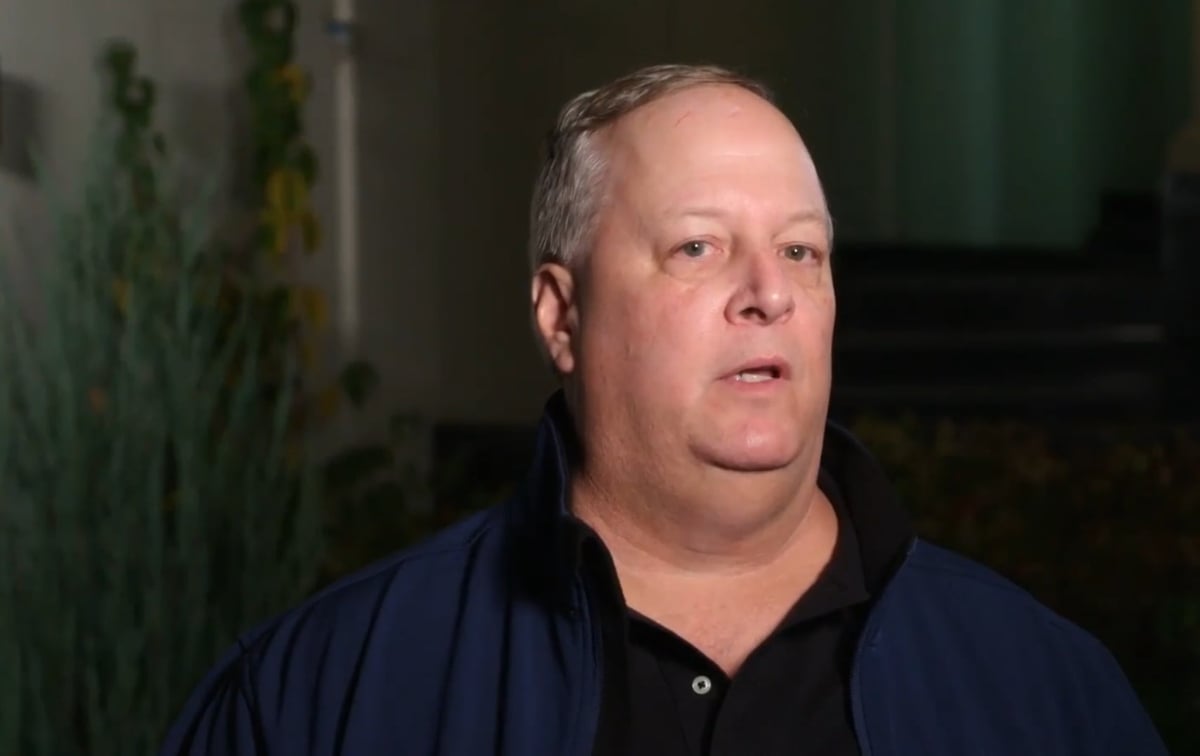 Chuck has another son who doesn't appear on '90 Day Fiancé'
90 Day Fiancé: Happily Ever After? Season 6 was an emotional season for the Potthast family, especially for Chuck. As the patriarch of the family, Chuck had to make some hard decisions regarding what to do with the family business and with his family. After his son-in-law, Andrei Castravet joined the family business, tensions were high and eventually erupted at the family BBQ. While there were Elizabeth Potthast and her sisters there, the only son that made an appearance in any of the seasons is Charlie.
It came as a huge surprise to realize that there is another Potthast son that had been hidden off-camera this entire time. Mike was introduced to fans via Chuck's Instagram, where he posted a happy birthday message alongside a throwback photo.
Who is Mike Potthast?
Chuck posted the photo on August 23rd, captioned, "Me & Mike a few years ago !! Lol. They grow up to fast !!" The tag on the pic leads to Mike's private Instagram account. While there are obviously no posts made public, in his bio fans learn that he was a member of the Sig Tau fraternity, he graduated from the University of Southern Florida's Vinik Sport & Entertainment Management program in 2019, and he graduated from the University of North Carolina at Charlotte in 2016. 
Later that same day, Chuck posted another photo of Mike, this time it's recent. Chuck captioned the photo, "Birthday lunch with my Son Mike !!" Chuck is standing alongside Mike for a photo at the Old Florida Fish House restaurant.
Fans react to Chuck having another son
Since Chuck and Charlie's relationship was such a hot topic during the 90 Day Fiancé season, it comes to no surprise that Chuck's children are in the spotlight, especially his sons. Many fans were shocked at the revelation that Chuck has more sons than just Charlie. Now the question fans want to know is if Mike is involved in the family business. However, so far there's no way to confirm that he's involved or not in the business.
On the 90 Day Fiancé Reddit page, fans expressed their shock. One user wrote, "Mike seems like a normal person compared to Chuck's other kids." Another Reddit user echoed the same sentiment, "Wait, there's a normal one in this family?" While it's only natural for fans to speculate and try to compare normalcy, it's unfair because Mike has never been featured on 90 Day Fiancé, which makes it impossible to compare him alongside Charlie. It's interesting that the Potthast family never mentioned Mike on the show.
It's quite possible that Elizabeth and Andrei will be on future seasons of 90 Day Fiancé, fans are hoping that if the Potthast family is involved that Mike will at least make an appearance. It would be interesting to know how he feels about Andrei.
RELATED: '90 Day Fiancé': Could This Be Angela Deem's Last Season?