'90 Day Fiancé': Chuck Potthast Complains About Tell All Seating Arrangement
90 Day Fiancé has featured the Potthast family fairly heavily during this season alongside Elizabeth Potthast and Andrei Castravet. The family runs a real estate business together, and Andrei's insistence on being involved ruffled some feathers. Notably, Charlie Potthast and Andrei Castravet butted heads often before finally getting into a physical fight. During the Tell All, Chuck Potthast was seated next to his son, who had supposedly just been fired from the family company. Suffice it to say, it was an awkward time for everyone involved, and now Chuck Potthast is complaining about how TLC set it all up. 
Charlie Potthast felt canceled at the '90 Day Fiancé' Tell All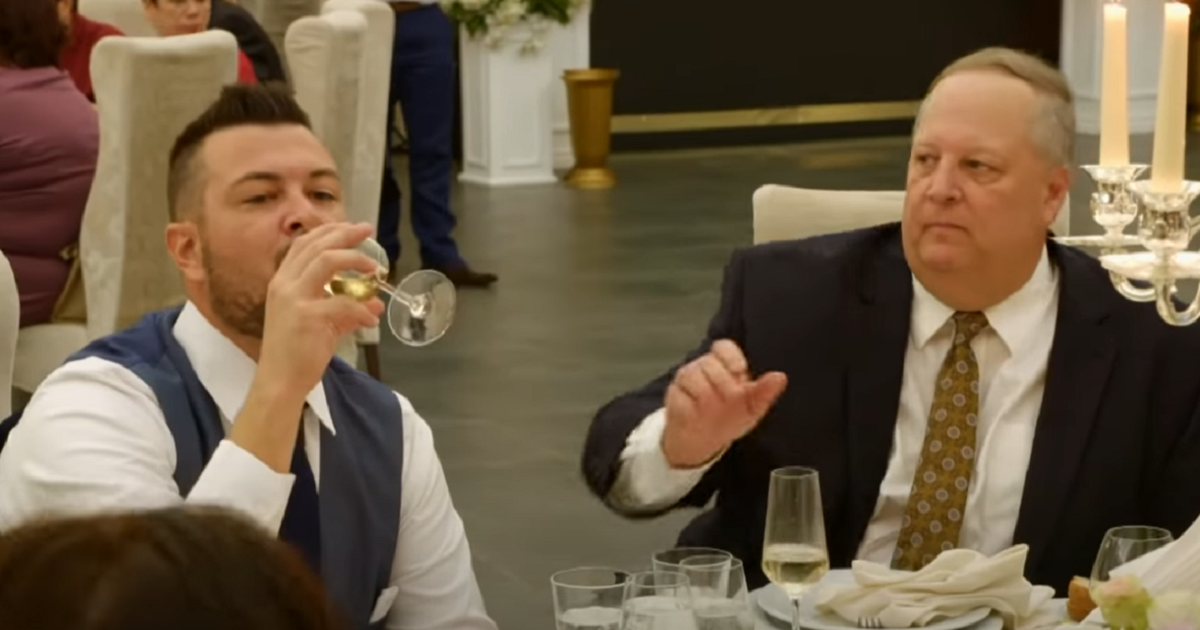 90 Day Fiancé star Andrei Castravet got into a physical altercation with Charlie Potthast during a cookout at Chuck Potthast's place. Most members of the family were frustrated by Charlie's behavior, feeling that he was the one who kept picking fights and aggravating already difficult situations. 
During the Tell All, Charlie Potthast expressed feelings that he was being "canceled" by his family members. 
"You're trying to cancel me out the family," Charlie Potthast told his sister Jenn. 
"I tried to cancel you?" asked Jenn.
"All y'all bro. All y'all," he replied, indicating the entire family.
Jenn called Charlie's behavior toxic, something that Chuck took minor umbrage with. Jenn pointed out that Charlie Potthast tries to "fight with everybody in the family all the time." Andrei Castravet, of course, backed up that assertion. 
Chuck Potthast wishes he hadn't been put next to Charlie
Chuck Potthast took to his Instagram to call out what he felt were unfair choices made by TLC during the 90 Day Fiancé Tell All episode. He felt frustrated with the amount of airtime Angela Deem got compared to his family. 
"I figured I'd talk about the Tell All. You know, Becky was sitting right next to Jen and had to leave and go home because of babysitting deadlines. And I really think our segment got pushed back because Angela was running in and out of the f—— studio," Chuck Potthast complained.  
"So Becky had to leave which was really bad because when I found out that my realtor, Becky, wanted to compete against me, I had a lot of questions about that," he added. He then went on to bemoan TLC's decision to sit him next to Charlie Potthast. 
"What's up with them sticking me on a loveseat with Charlie? Like, that really sucked. That was uncomfortable. And how am I supposed to debate past events, especially him fighting at my barbecue, when he's six inches from my face? Not gonna happen," he said. It almost sounds as if Chuck Potthast is suggesting he was worried about how Charlie would have reacted. 
Then again, it's not as if Chuck Potthast has done much of anything when it comes to handling his childrens' behavior towards each other, loveseat or not. In fact, his daughter Becky previously said that he likes to antagonize situations without offering any solutions — the same episode that Andrei and Charlie got into a fight at Chuck's cookout.  
"The thing about my dad — he stirs the pot, and when the pot starts to boil over, he backs away. He just, you know, 'Oh can't we just sit down and have some dinner?'" said Becky.
"No, none of us wanna come here and sit down and pretend like we're a happy family. Because that's not what this is."