'90 Day Fiancé': Colt Johnson Asks Jess Caroline's Dad For Her Hand in Marriage in Brand-New Sneak Peek
After 90 Day Fiancé stars Colt Johnson and Larissa Dos Santos Lima ended their ill-fated, short-lived marriage, both Colt and Larissa moved on to greener pastures (maybe) in new relationships.
Larissa began an on-again, off-again relationship with Eric Nichols. Meanwhile, Colt moved on with another Brazilian woman, 26-year-old au pair Jess Caroline.
On recent episodes of the fifth season of TLC's 90 Day Fiancé: Happily Ever After, Colt traveled to Jess' home country of Brazil with his mom, Debbie Johnson—who didn't approve of her son's new relationship one bit. And in a new sneak peek of an upcoming episode, Colt took the relationship even further by asking Jess' dad for her hand in marriage.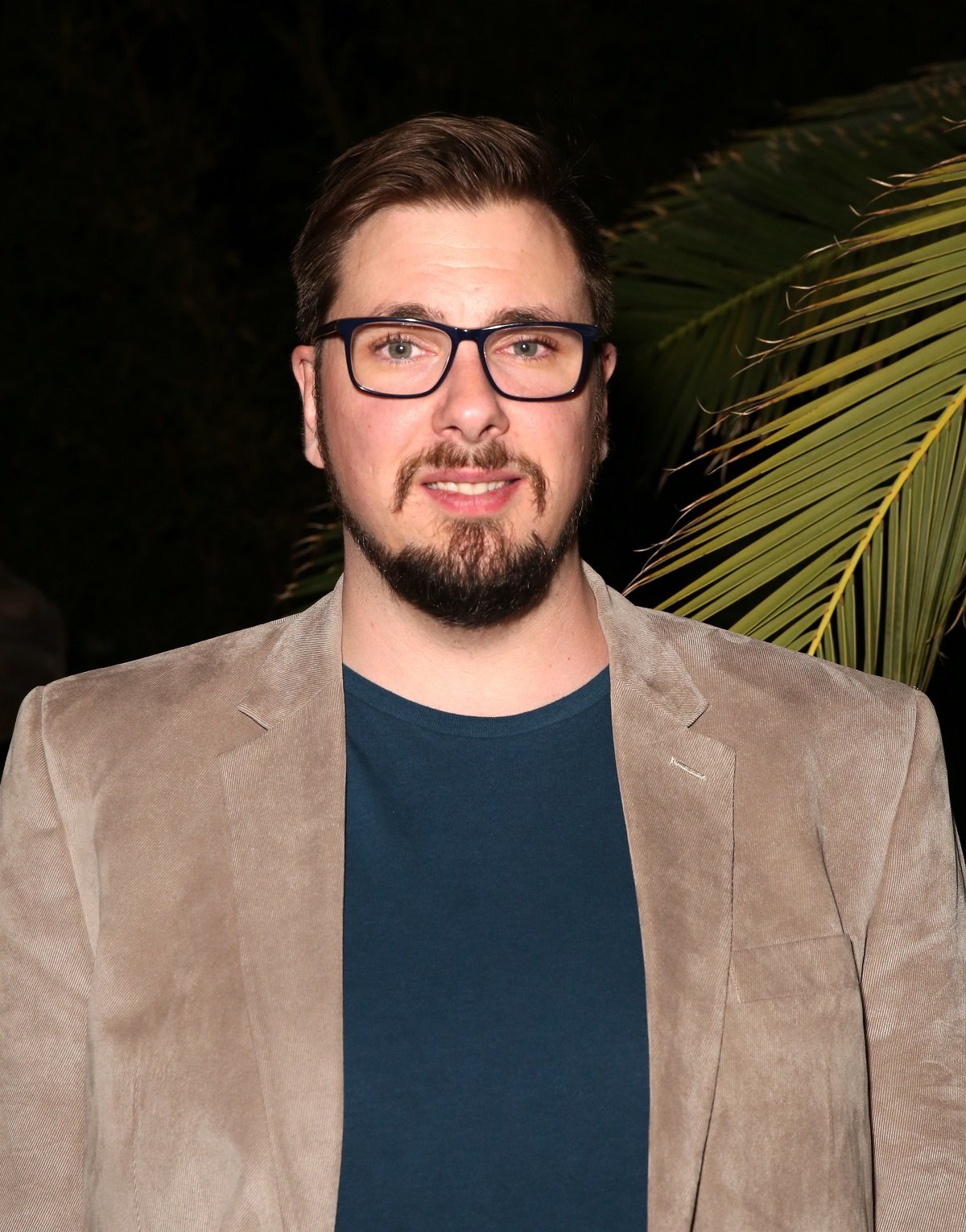 Colt asked Jess' dad if he could marry her
On their last morning in Brazil, Colt and Debbie headed to Jess' family's home for a final visit with them. Jess' family showered Debbie with gifts, despite the tension that had already arisen between Colt's mom and Jess.
But Colt wasn't just there to say his goodbyes. He also had something important to ask Jess' dad, Silvio.
"It's really important to me that Jess' father likes me," the 90 Day Fiancé star told TLC producers. "I want him to be confident and sure that I'm the right man for his daughter. And just in case I can't return to Brazil anytime soon, I want to ask him something."
Colt took Silvio aside, out of the earshot of Jess' family and Debbie (who nevertheless looked on curiously). With a Portuguese-English translation app, Colt asked Silvio if he could ask Jess to marry him.
"I do give you her hand for you. Because you make her very happy," Silvio replied, shaking Colt's hand and giving him a warm hug.
Jess' dad—who was initially concerned that Colt wasn't ready to be in a serious relationship with his daughter—told 90 Day Fiancé producers that he wholeheartedly approved of Colt as a potential son-in-law.
"Colt, he seems to be of good character," Silvio said confidently. "He wants something serious with my daughter, so I like him a lot. If it works out, they should get married."
Jess and Colt talked about their potential future together
On their way to the airport, Jess and Colt discussed the fact that Jess might not see her family for months.
"Everybody cry because I don't know I come back to Brazil again, and I don't know I see my family again," Jess said sadly.
Colt told Jess that he'd loved meeting her family. "They're all nice people," he told his girlfriend.
Jess, too, thought the visit had gone well. But now, she admitted, she was sad—because she might not see her loved ones for "nine or 10 months." "Or even a year," Colt added in agreement, as if they'd discussed the subject before.
Debbie was immediately suspicious. After all, Jess' temporary work visa as an au pair was up in six months. Colt's mom worried that her son would jump into the K-1 visa process with Jess, like he had with Larissa after a very short period of time. She'd even told 90 Day Fiancé producers that she worried Jess might be using Colt for a green card (which Jess adamantly denied).
"But your visa expires in six months," Debbie pointed out.
Jess paused knowingly before admitting, "But I have plans for more time in America."
Debbie thought Colt was moving much too fast in his relationship with Jess
Her suspicions aroused, Debbie began to question Colt about his private conversation with Jess' father. Colt told Jess and Debbie that he'd only been discussing "guy stuff" and "football" with Silvio, but Debbie clearly didn't buy that story.
Colt's mom was afraid that her son would be too impulsive in his relationship with Jess, like he was in the past. "I'm really concerned as to what Jess' plans are and why she's not worried about her visa expiring, or coming home in six months," she told 90 Day Fiancé producers.
And as for Colt's conversation with Silvio, Debbie thought there must be more to it than football.
"I was a little worried that he might be asking for her hand in marriage, because he was talking to him away from us," Debbie said skeptically. "Colt said, 'Oh, they were just talking about football and sports.' I don't know if I believe that or not."
But one thing was for sure: Debbie would do anything to stop Colt from making another mistake in his relationship like he did with Larissa.
"If Colt asked Jess' father for her hand in marriage, that's a terrible mistake," Debbie said. "And I'm going to do everything in my power to stop it."