'90 Day Fiancé': Colt Johnson Confronts His New Girlfriend About Her Past
Colt Johnson and Larissa Dos Santos Lima are over, but it hasn't stopped either of the '90 Day Fiancé' stars from getting into new relationship drama. Colt fought with his new Brazilian girlfriend, Jess Caroline, about her past on a recent episode of the fifth season of TLC's '90 Day Fiancé: Happily Ever After.'
90 Day Fiancé stars Colt Johnson and Larissa Dos Santos Lima both moved on fairly quickly after their ill-fated, much-publicized marriage. The 34-year-old software engineer from Las Vegas, Nevada moved on with 26-year-old Brazilian au pair Jess Caroline. Meanwhile, Larissa, a 33-year-old mom from Brazil, took up with her on-again, off-again boyfriend, Eric Nichols.
But despite his declarations that he wanted to turn over a new leaf, Colt's new relationship wasn't without drama.
On a recent episode of the fifth season of TLC's 90 Day Fiancé: Happily Ever After, Colt and Jess argued during a secret weekend getaway in Chicago. (Colt wasn't ready to tell his mom, Debbie Johnson, about his new girlfriend.) Jess accused Colt of having a questionable past, while Colt exclaimed that he didn't know anything about Jess' past at all.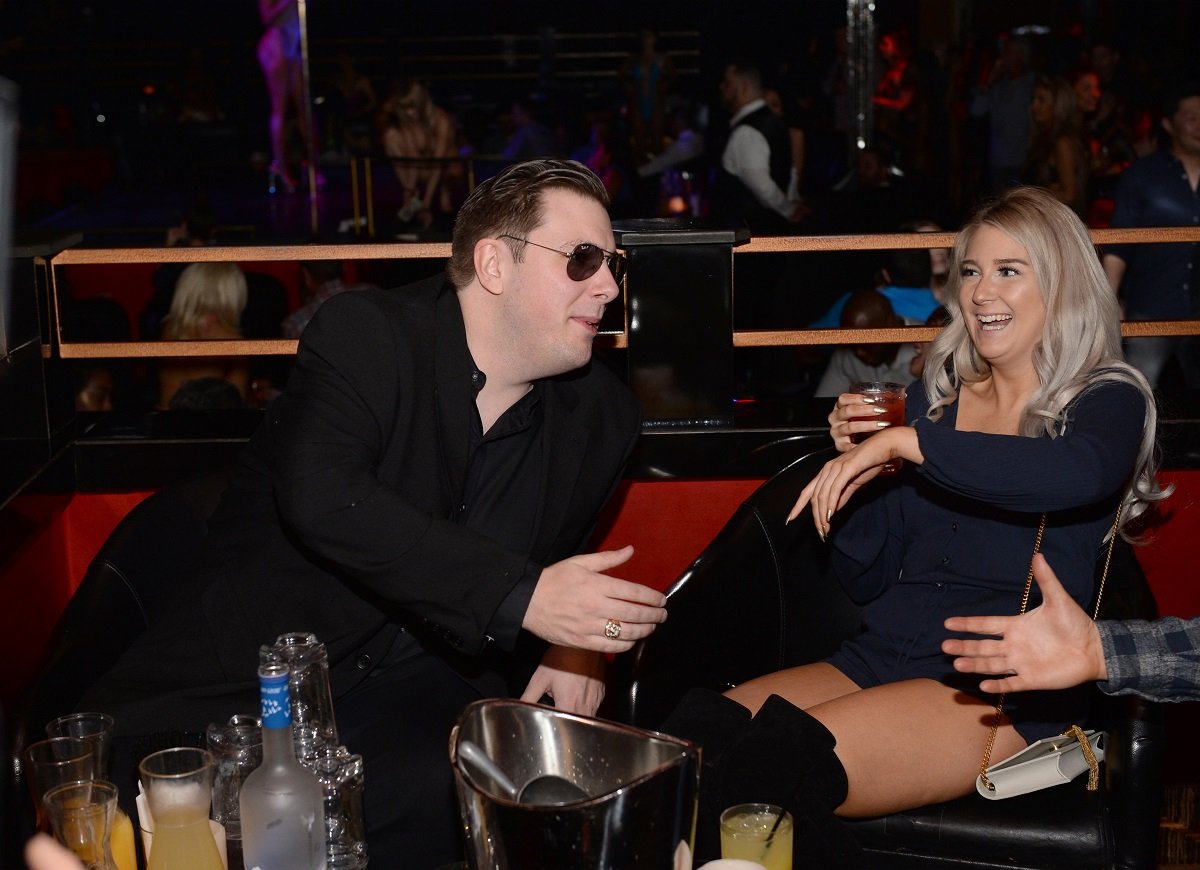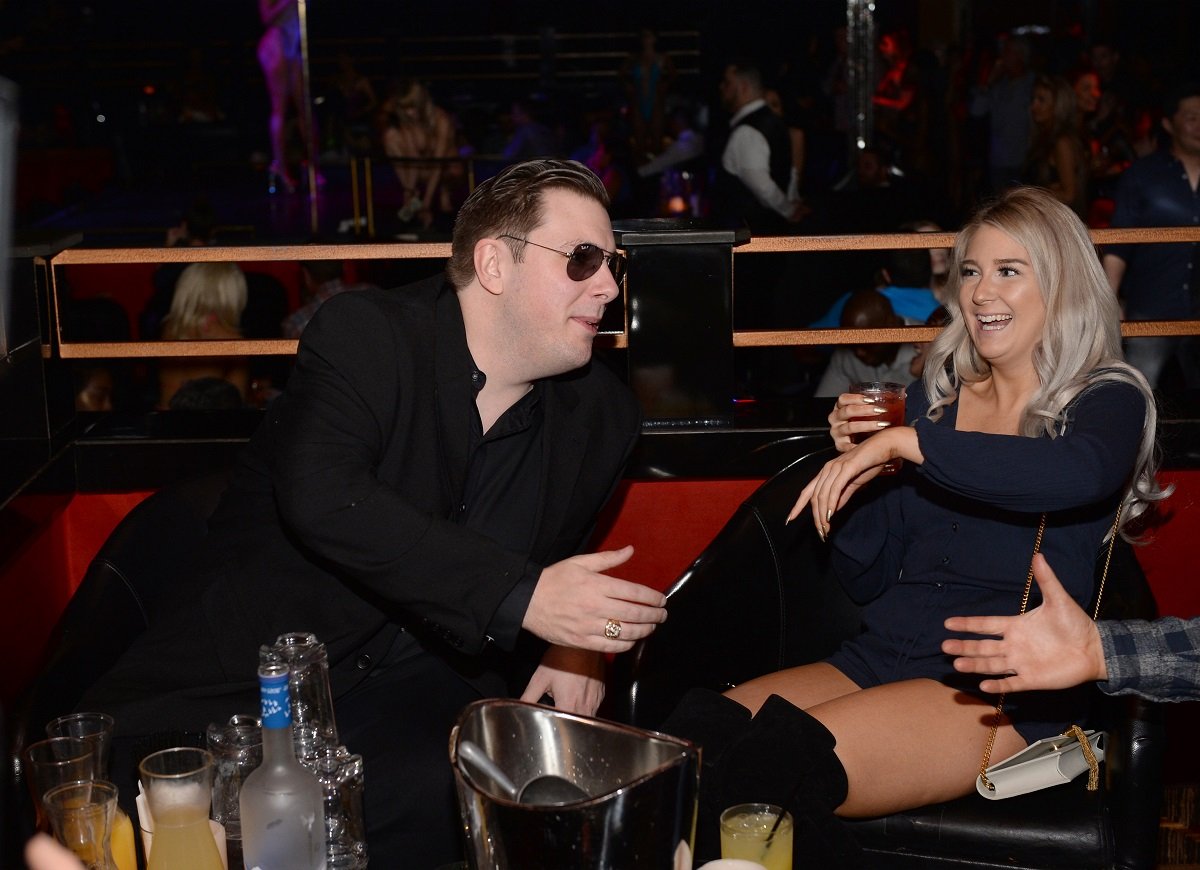 Colt and Jess argued about his refusal to attend a party with her friends
On the way home from Colt's first-ever meeting with her friends, Jess pushed back against his refusal to attend a party. Jess reluctantly agreed to head back to the hotel with her new boyfriend, but she clearly wasn't happy about it.
Colt and Jess started arguing on their tense trip home. "You understand, your boyfriend came to see you in Chicago. Not to party with your friends," Colt lectured Jess in the car.
"Yeah, but it's a good time for you and me and my friends at a Brazilian party," Jess retorted.
Jess told 90 Day Fiancé producers that her major personality differences with Colt were making her wonder if their relationship could possibly work out. "I'm more social," she explained. "Colt more relaxed and stay home and video games, cartoons. Colt is boring."
While Jess agreed to skip the party with her friends that Saturday, she reminded Colt that it certainly wouldn't always be that way. "Today, I'm going to the hotel with you. Because you're here for the first time," she said. "Please, no control my life. I no like control."
But Colt snapped in response, "Sounds like you just do whatever you want, whenever you want. Do you want some guy to just be happy when you go off and do whatever you want?"
"No, I want you respect difference," Jess explained.
Still, Colt demanded that their relationship be top priority—no matter how much his girlfriend valued her social life. "There has to be a limit. You and I come first. Always," the 90 Day Fiancé star declared.
Jess pushed back against Colt's questionable past
Jess told 90 Day Fiancé producers that her first big argument with Colt was making her think more deeply about his tumultuous marriage to his ex-wife. "I think Colt's cool," Jess said. "But Colt is boring and no respect women. Maybe now I understand why no work relationship Colt and Larissa."
Colt wasn't any happier than Jess about how the night had gone. He made it clear that he especially didn't appreciate being questioned by his girlfriend's friends about his prior relationships. "I met your friends, and they interrogate me," he pointed out.
"Your past is not good," Jess remarked.
"What about your past?" Colt shot back. "I don't know anything about you."
While Jess insisted her past was "normal," Colt reminded his girlfriend that he didn't know anything about her. And since Larissa had children back in Brazil, he wondered if Jess did, too. "I don't know that," the 90 Day Fiancé star retorted. "I don't know anything about you. Maybe you have kids back in Brazil."
Jess joked in reply, "I have five kids in Brazil," clearly fed up with Colt's accusations.
The '90 Day Fiancé' stars argued about their differences
As they pulled into the hotel parking lot, Colt lamented how their last night together was going. "I had the best intentions coming out here, but I feel like everything is just going wrong now," the 90 Day Fiancé star complained.
Jess assured her boyfriend that she would try to compromise with him. Still, she didn't appreciate his attempts to "control" her. "I don't like the situation for tonight, because for me, it's not normal," she told her boyfriend. "But I hear you. I try."
Colt told 90 Day Fiancé producers that he worried about his new relationship turning into a repeat of his marriage to Larissa. "I don't think it's controlling to want to spend time with my girlfriend, and that's why I came out here," he explained. "I feel like Jess just wants everything her way, and she's only happy when that happens. But I just got out of a really crazy relationship, and I'm not trying to get into another one."
Clearly, Larissa had gotten under Colt's skin and made him wary of future connections. Still, Jess promised Colt this relationship would be different than anything he'd experienced before.