'90 Day Fiancé': Colt Johnson Goes Speed Dating: 'I Would Not Date Colt at All'
Colt Johnson returns in a new 90 Day Fiancé spinoff exclusively on discovery+ called 90 Day: The Single Life. He's joined by Big Ed, Molly Hopkins, Fernanda Flores, Brittany Banks, and Danielle Mullins as they navigate the dating scene after going through failed relationships.
In the premiere episode, Colt, who is 35, will go speed dating. We have all the details you need to know about the memorable event, as well as what one woman says about him.
Colt Johnson's exes on '90 Day Fiancé' and its spinoffs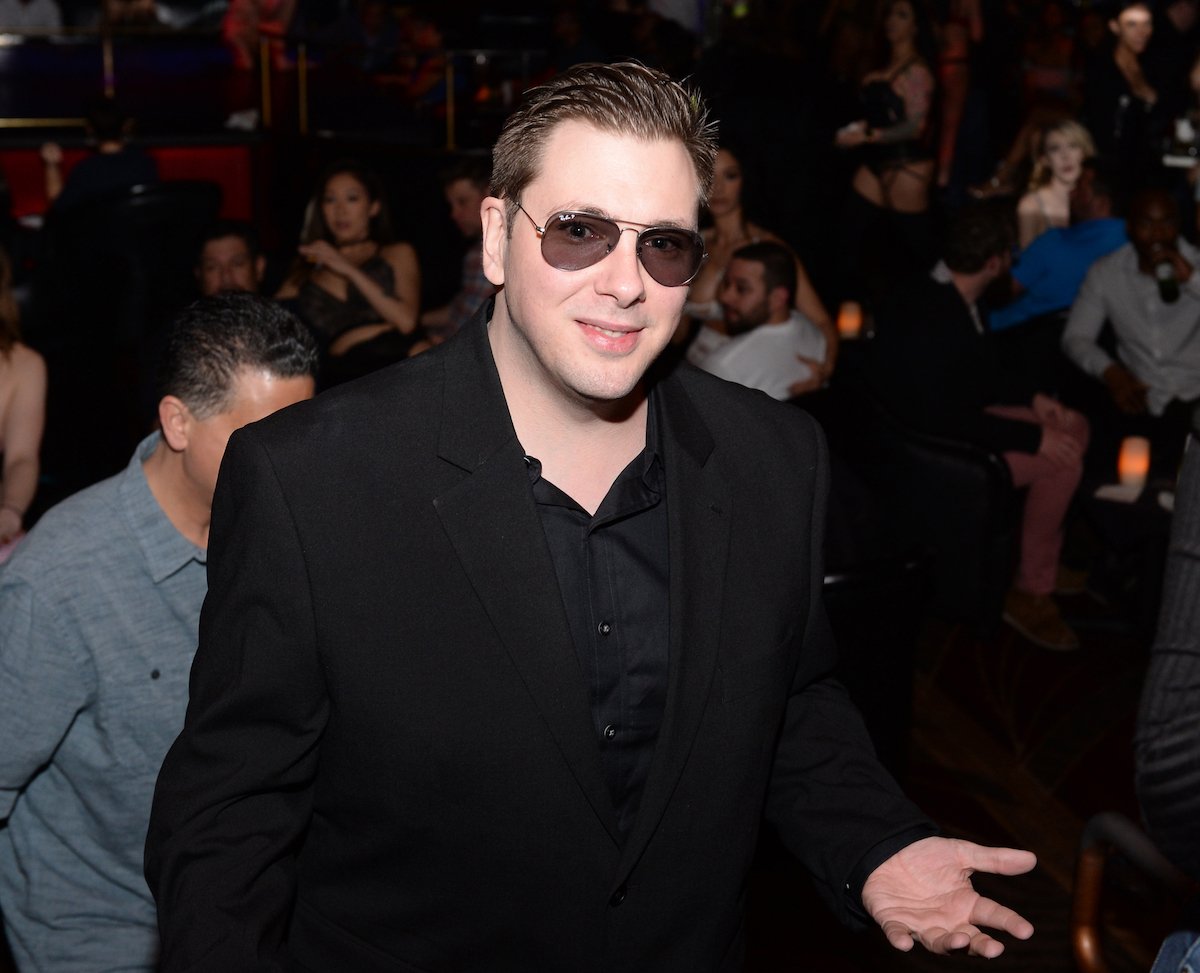 Colt famously married Larissa Dos Santos Lima, who is originally from Brazil, in season 6 of 90 Day Fiancé. The couple met online, and Larissa came to Las Vegas to marry Colt on the K-1 visa. But there was trouble in paradise almost from the start, and they divorced just six months into it after Larissa was arrested three different times for domestic abuse.
From there, Colt met Jess Caroline online, and she's also from Brazil. But that relationship fizzled quickly with Colt lying about his friendship with Vanessa Guerra. Plus, he sent images of his private area to women online, which Jess said she had evidence of. She was also told by Colt that he allowed his friend, Vanessa, someone Jess didn't even want him talking to, to live in his home. Jess dumped him, and she learned at the Tell All that he cheated on her with Vanessa during the relationship, calling it an "affair" in the premiere of The Single Life.
Colt Johnson goes speed dating in '90 Day: The Single Life'
RELATED: What To Expect From '90 Day: The Single Life' on Discovery+
Now, Colt's back on the market. In the premiere episode of 90 Day: The Single Life, Colt Johnson goes speed dating despite his feelings for Vanessa, whom he's still friends with benefits with. He sits a safe distance away due to the coronavirus (COVID-19) and gets to know a few women over the course of the evening.
I am a dog trainer and canine handler," a woman tells Colt.
Colt's response is, "Oh wow. I'm 35 years old, unemployed, I have six cats, and live with my mother. I'm also divorced."
The next woman named Aryana sits down, and they introduce themselves. Colt asks her where she's from, and she says she's "born and raised" in Las Vegas. Colt then inquires what she likes to "do for fun," and she explains that she likes to "travel." Colt explains that he too enjoys traveling.
"Where is the coolest place you've been to?" Aryana asks him.
"Probably Brazil," Colt explains.
"Ah, you're an a** man," she says back to him. Colt makes an unsure face as Aryana laughs.
They learn that they're both divorced, and Aryana has two dogs. "I got fur babies," Colt reveals to her.
"Ok, what kind of dogs?" she asks. Then Colt explains that he has six cats, which makes Aryana laugh. He also admits that he lives with his mother, which is a great thing to bring up during speed dating.
"Dating in person is a lot different than dating online," Colt says to the cameras. "I'd rather be upfront and be honest about who I am and what I want. So, I don't want to waste her time or mine."
Later, speed dating concludes, and when Aryana is asked if she would "date Colt," she admits that she wouldn't. "I would not date Colt, at all," she says. "Uh yeah no. No, no, no, no, no."
Colt tells the cameras that he's "hopeful" that he will receive some matches, but as he's talking to the camera, Aryana is explaining to another camera that Colt is "35 years old," adding, "Get the hell out. Get the f*** out of your mother's house. Yeah." She even says, "Your mom is tired of being there with you," in Spanish. "Just get out," she continues.
"I don't think she's a match," Colt adds when hearing Aryana's comments.
We'll have to see how the rest of 90 Day: The Single Life plays out for Colt.