'90 Day Fiancé': Colt Johnson Says Jess Caroline Came 'Pounding On His Door' With Another Man in New 'Happily Ever After' Sneak Peek
On a recent episode of TLC's 90 Day Fiancé: Happily Ever After, Larissa Dos Santos Lima's ex-husband, Colt Johnson, headed to Brazil to spend time with his new girlfriend, Jess Caroline, and her family in her home country. Colt moved quickly with Jess—even going so far as to ask her father for her hand in marriage.
But Colt's mom, Debbie Johnson (who, of course, came along for the ride), wasn't impressed with what she saw in Jess. Debbie believed Jess was trying to use Colt for a K-1 visa. So, before what was meant to be a fun night of drinking and dancing for Colt and Jess, Debbie stirred the pot—according to many 90 Day Fiancé fans, at least—by spilling the beans about Colt's ongoing friendship with his one-time hookup, Vanessa Guerra, back in Las Vegas.
Jess was enraged by the news, especially because Colt had promised not to talk to Vanessa anymore. She even threatened to go home from the bar with another man in retaliation. And in a new sneak peek of an upcoming episode of 90 Day Fiancé: Happily Ever After, it looks like Jess might have done just that.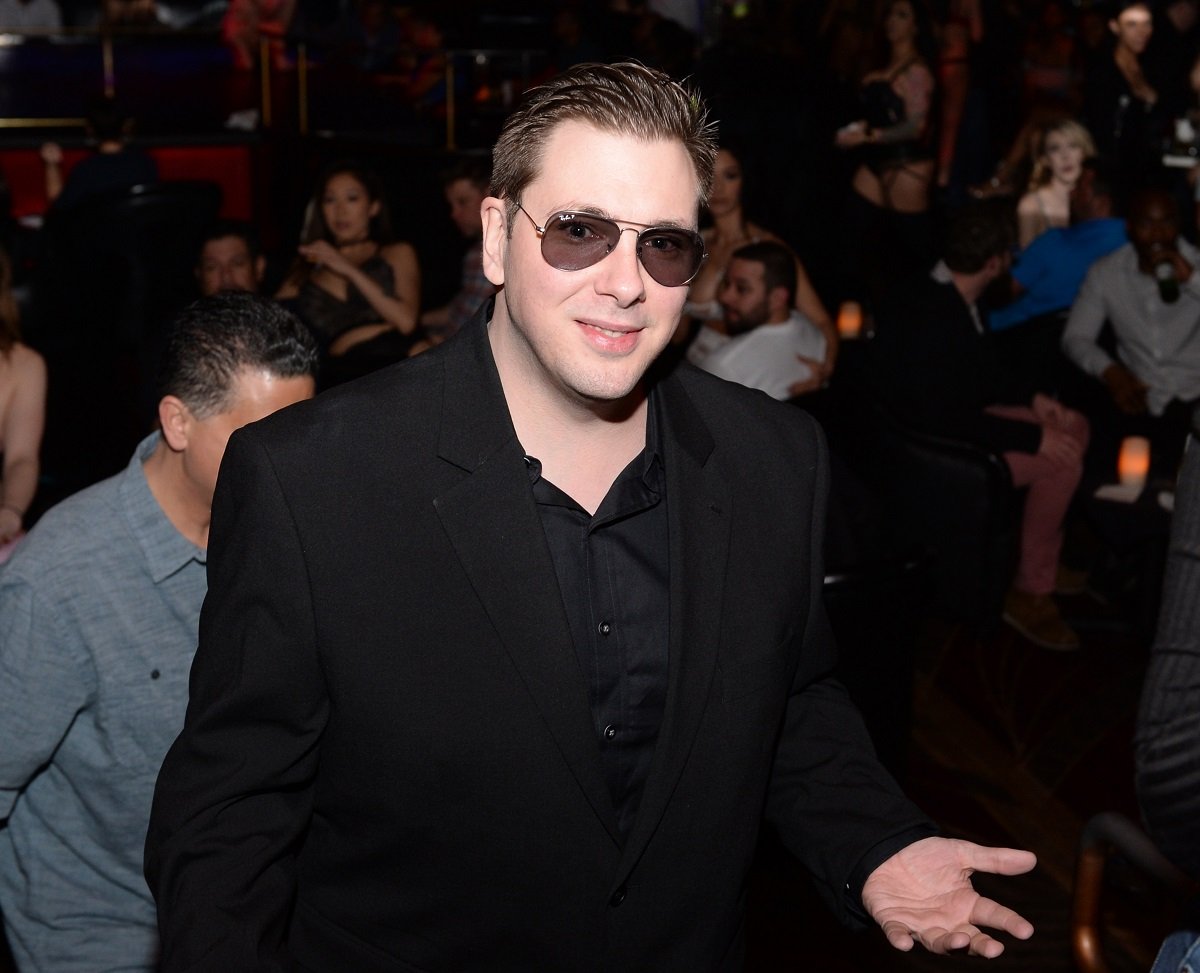 Colt's mom warned him that Jess was acting like his ex, Larissa
Before a night on the town in Brazil, Jess and Colt visited Debbie in her hotel room to try to convince her to come along. They got more than they bargained for when Colt's mom seized the chance to reveal that Vanessa was cat-sitting at their house in Las Vegas during their trip.
Jess immediately felt betrayed, as Colt had promised her he wouldn't be speaking to Vanessa anymore. She stormed out, but Colt stayed in his mom's hotel room for the time being—allegedly to wait until his girlfriend cooled off and calmed down.
Unsurprisingly, Jess wasn't too happy about the fact that her boyfriend didn't follow her.
"I have a relationship with Colt, not with Debbie," she lamented. "But no, Colt prefer to be with his mom. Colt's not man enough."
Meanwhile, Debbie tried to convince Colt to break things off with Jess, claiming her jealousy reminded her of his ex Larissa.
"This is the second relationship in such a short time, and the exact same thing is happening," Debbie told her son. "I mean, it's like a repeat of Larissa…It started with jealousy, and then it got worse, and worse, and worse."
Colt agreed that he felt Jess' behavior was reminiscent of Larissa's.
"Honestly, I'm paralyzed by fear right now," the 90 Day Fiancé star said. "I'm having flashbacks of Larissa, and I don't know what to do."
Jess stormed out of the hotel room she shared with Colt in a rage
Despite his discomfort with Jess' reaction, Colt admitted that he knew he'd done her wrong by lying to her. The 90 Day Fiancé star said he wanted to reunite with his girlfriend and try to work things out.
"Jess may have reacted badly and stormed out, but I can't really blame her, because I lied about Vanessa," Colt confessed, "and I want to try to fix things."
But when he headed back to the hotel room he shared with Jess, Colt didn't exactly receive a warm welcome. Jess threw her shoes at him and accused him of lying, yelling: "You lie! You still talk to Vanessa. You talk every day!"
Colt followed a disgruntled Jess—now armed with her suitcase and planning to leave—into the hotel elevator and then out onto the street, where they continued to argue. Jess asked her boyfriend to leave her alone, but the 90 Day Fiancé star insisted that he wanted things to work out between them.
Finally, Jess threatened to go to the club and "f*ck another man," leaving Colt looking stricken as he realized that he was on his own.
Colt's girlfriend came back to his hotel room with another man in a new preview clip
In a new 90 Day Fiancé sneak peek, it looked like Jess might have actually made good on her threat. Colt told TLC producers that Jess had finally returned to the hotel room hours later—and she wasn't alone.
"About 2 or 3 a.m., I heard a pounding at the door, and it was Jess," Colt claimed. "And some man was with her."
Jess' (possibly ex-)boyfriend decided to leave the room to avoid a bigger confrontation.
"I decided it was best to just get my own hotel room," the 90 Day Fiancé star said.
Still, Colt seemed to hold out some hope of reconciling with Jess.
"My mother and I are leaving Brazil today," he said, "and I have to talk to Jess and see where our relationship is, and even if we have one."
He ventured back to her hotel room, hoping to talk to her again before he left her home country, as the preview clip ended.