'90 Day Fiancé': Colt Johnson Spotted Holding Vanessa's Hand On Instagram, Are They Dating?
90 Day Fiancé star Colt Johnson has come under fire from fans and Jess Caroline alike for his suspect relationship with Vanessa. The mysterious other woman seems to crop up in all of his reality television relationships. Now, it seems as if the two are finally getting together, based on an Instagram post that shows them holding hands after a double date. What's more, Vanessa has claimed that Colt Johnson has shown her nudes of both Jess Caroline and Larissa Dos Santos Lima.
Colt Johnson keeps his exes' nudes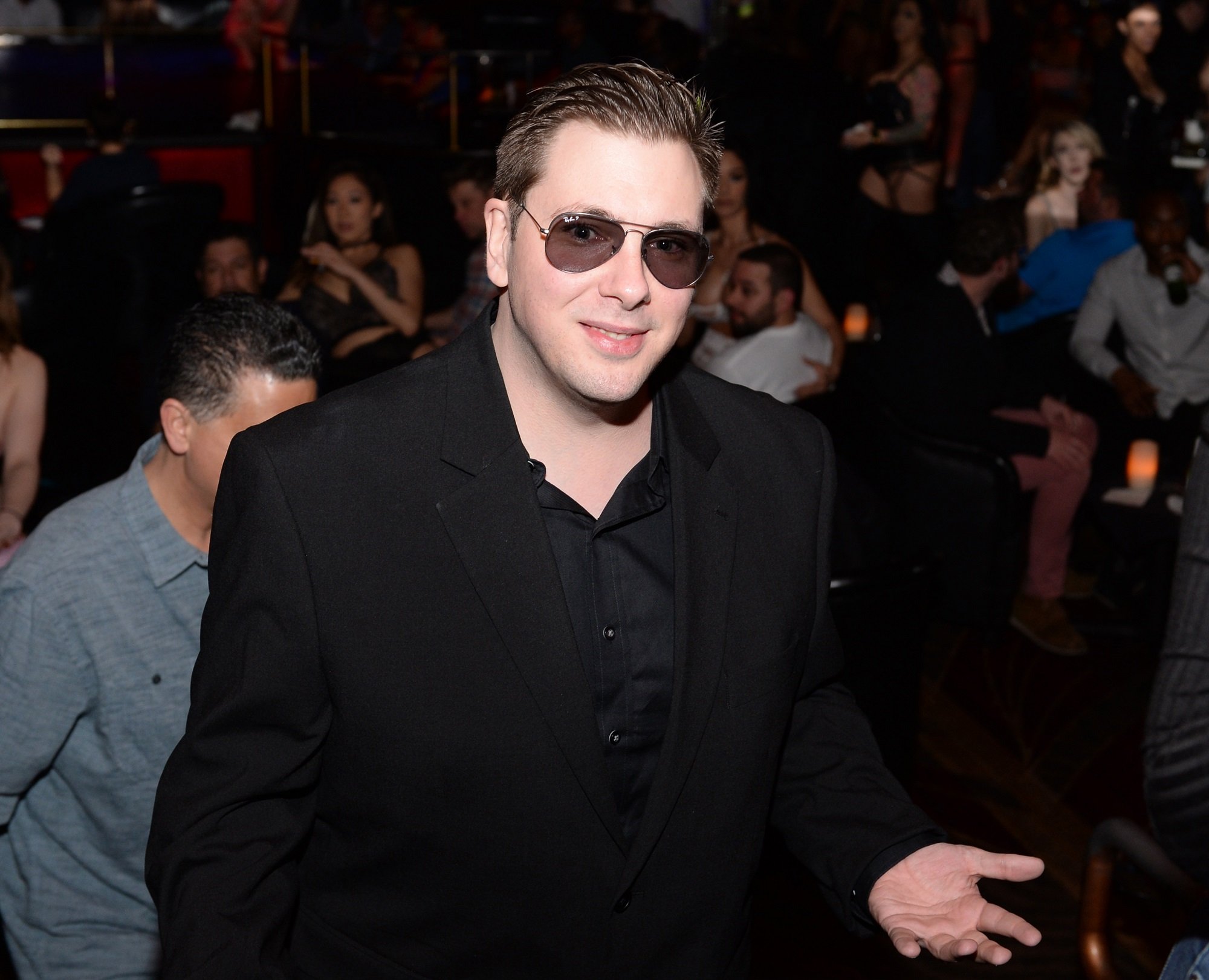 RELATED: '90 Day Fiancé' Fans Blast Colt Johnson For His Eating Habits
Colt Johnson has been accused of revenge porn by his 90 Day Fiancé exes, Jess Caroline and Larissa Dos Santos Lima. Now, based on a screenshot captured by 90 Day Fiancé blogger John Yates, it seems Johnson hangs onto all his exes' nudes.
The screenshot features messages between Jess Caroline and Vanessa. The messages feature Caroline asking Vanessa if Colt Johnson showed her Caroline's nudes. Vanessa confirms that she's seen the nude photos.
"Why did you do that? Tell me what you saw. Did you see my friend?" asked Caroline.
"This isn't the first time I've looked through his phone. I saw your nudes a longgg time ago and haven't exposed anything," Vanessa wrote back.
"That's his whole gallery. Nudes of you, Larissa. I've seen all of them," she added after. Vanessa then revealed that Johnson tells her everything about his relationships.
'90 Day Fiancé' star spotted holding Vanessa's hand
Vanessa has been a presence in the ongoing season of 90 Day Fiancé — Colt Johnson's mother knows that Jess Caroline isn't happy with Johnson's relationship with Vanessa. To that end, mother Debbie revealed Johnson and Vanessa have still been talking, which sent Caroline into a rage.
Now, it seems as if there may be a budding relationship between the two. Instagram account 90dayfiancenow shared a video of Colt Johnson out on a double date with his friends.
At the end of the video, the person behind the camera zooms in and out on Johnson and Vanessa holding hands, and says, "Ooooh!"
Instagram users weren't too surprised, it seems, given how often Vanessa pops up in Colt Johnson's personal life.
Was the mysterious puzzle piece meant for Vanessa?
Vanessa's Instagram account may have just solved a mystery that plagued 90 Day Fiancé fans a while back. Some fans may recall Colt Johnson discussing a puzzle piece design for a piece of jewelry on Instagram.
At the time, many were unsure who was meant to receive the necklace. Some speculated it was for Jess Caroline, who wasn't yet featured on the show at the time.
However, Vanessa's Instagram account may suggest the puzzle piece was meant for her. Her profile reads "missing puzzle piece" with two puzzle emojis next to it. It seems like too big a coincidence that Johnson would get a puzzle piece designed, would have frequent close contact with Vanessa, and she'd describe herself as a "missing puzzle piece."
While Johnson has remained coy about who received the puzzle piece, this could indicate that the two are even closer than fans imagined.