'90 Day Fiancé': Colt Johnson Talks About 'Sex On the First Date' With His New Girlfriend and Compares Her to Larissa Dos Santos Lima
90 Day Fiancé stars Colt Johnson and Larissa Dos Santos Lima finally broke things off for good after a tumultuous marriage of less than one year. The ill-fated couple is now appearing on the fifth season of TLC's 90 Day Fiancé: Happily Ever After, each of them solo and ready to take new steps in their lives.
On the June 14 season premiere of 90 Day Fiancé: Happily Ever After, Colt and Larissa both began to branch out after their divorce. Larissa moved on from her latest boyfriend, Eric Nichols, and prepared to finish up her legal obligations after her third arrest for alleged domestic violence against Colt.
Meanwhile, Colt headed out from Las Vegas to Chicago for a secret second date with his new girlfriend, Jess Caroline—and didn't tell his always-involved mom, Debbie Johnson.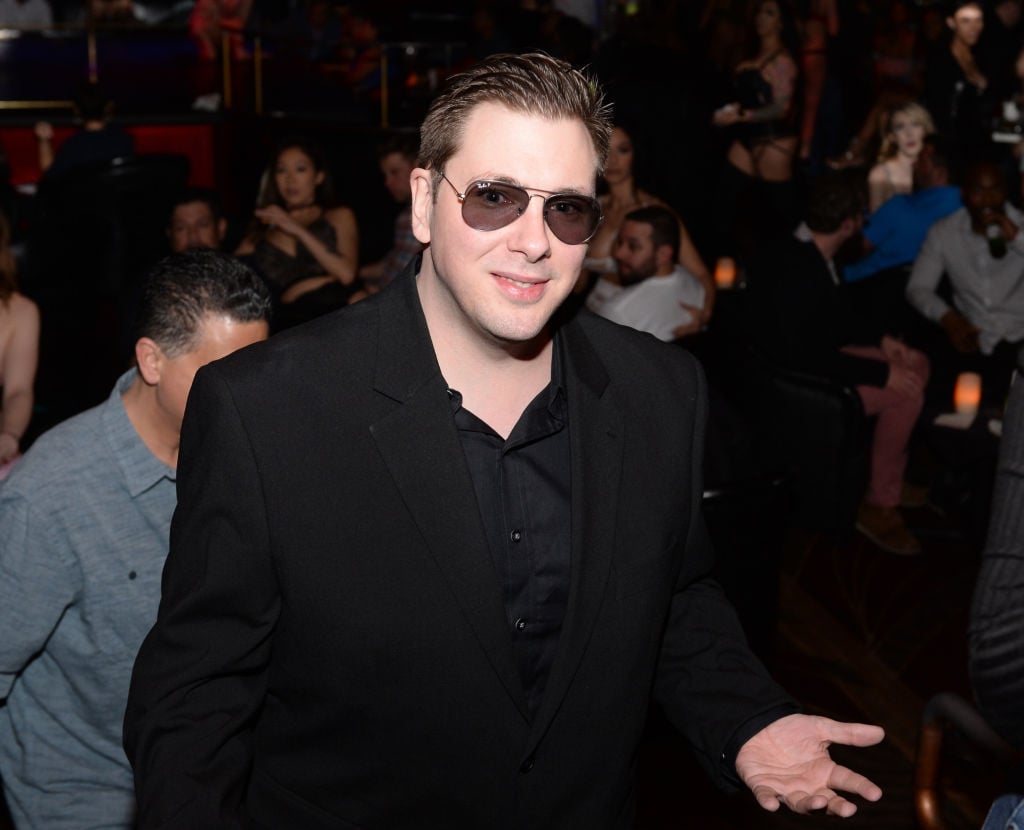 Colt and Jess bonded over their shared love of cats
Jess, a 26-year-old Brazilian au pair who met 34-year-old software engineer Colt online, met up with her new boyfriend at a bar in Chicago during his secret getaway.
The date started a bit awkwardly, with a few long pauses as the pair warmed up to each other. "I'm really excited for this weekend," Colt said over beers. "I really appreciate you inviting me out here."
Despite the awkwardness of the couple's second date, Jess told 90 Day Fiancé producers she was infatuated with her new beau. "I so happy Colt come to Chicago. And it's not just for internet," she said. "I like Colt because Colt's smart and funny and beautiful, have beautiful eyes. And Colt love cats."
And Colt's famous love of cats didn't scare Jess away. In fact, it seemed to have the opposite effect.
"You have five or six cats?" Jess wanted to know.
"At one point in my life, I had 15 cats," Colt revealed.
"You're crazy," Jess quipped, slipping down her sleeve to reveal a huge cat tattoo on her upper shoulder.
"I'm a crazy cat guy," Colt said flirtatiously. "Are you a crazy cat girl?"
The '90 Day Fiancé' star compared Jess to his ex-wife
Before the date really began to heat up, Jess addressed the elephant in the room. She, like Larissa, was Brazilian. And although Colt insisted that he hadn't set out to find another woman from his ex-wife's home country, the coincidence seemed too obvious to ignore.
"You like Brazil girl," Jess pointed out.
"Well, yes," Colt admitted. "I've only been married to one Brazilian, of course. And now I'm dating you."
As for his ex-wife, though, Colt claimed she couldn't have been more different from his new girlfriend. "Jess is way different than Larissa," the 90 Day Fiancé star told TLC producers. "She's young, she's fun, she likes to have a good time. I feel like she's a breath of fresh air. She's given me life again."
The new couple flirted and talked about sex on the first date
Jess and Colt began to flirt even more as they started talking about the possibility of going home together.
"I proposed to my ex-wife after five days. So I never really learned how to date one," Colt joked.
"Okay. I teach you," Jess said flirtatiously. "Starts tomorrow."
"Starts tonight," Colt corrected her. "Oo, tonight? Good boy!" Jess agreed.
When Colt asked Jess for his first "lesson," Jess was ready with a steamy answer. "Brazilian people kiss on the first date. Sometimes sex on the first date," she told the 90 Day Fiancé star. "American boys is slow, slow. Need five dates for a kiss and 10, 11 dates for sex."
"11 dates for sex?!" Colt asked incredulously.
But it didn't seem like Colt was going to be one of "those American boys." Instead, he suggested that Jess go back to his hotel room with him, suggesting that they "maybe have sex"—and she happily agreed.